How do you create a bed for a princess?  Recently, I went shopping with a client and her little princess.  This is the super-fun fabric we found: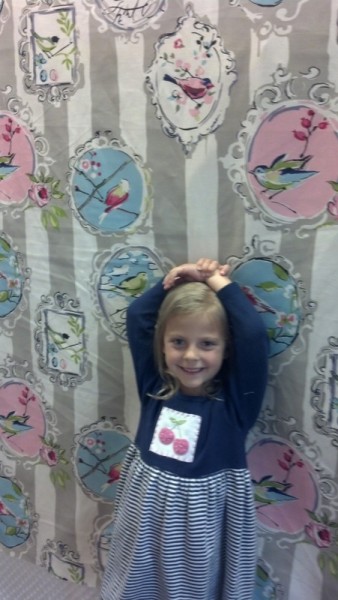 On my first visit to the castle home, the princess had some very pretty antique furniture in her room, and even some pretty bedding.  But it just wasn't special enough for a princess.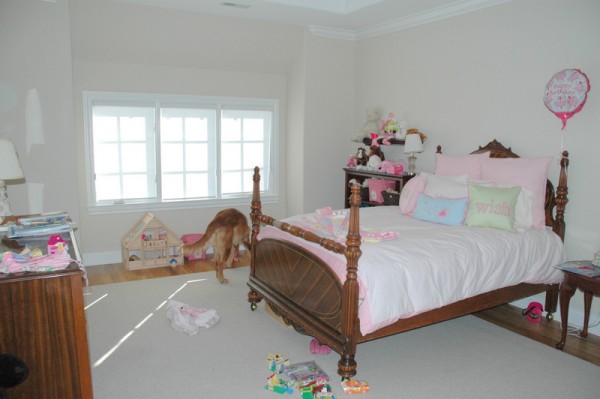 before 
After we decided on a lovely periwinkle for the wall color and a combination of fun fabrics, my fairy godmother seamstress put together a stunning bed treatment fit for a princess: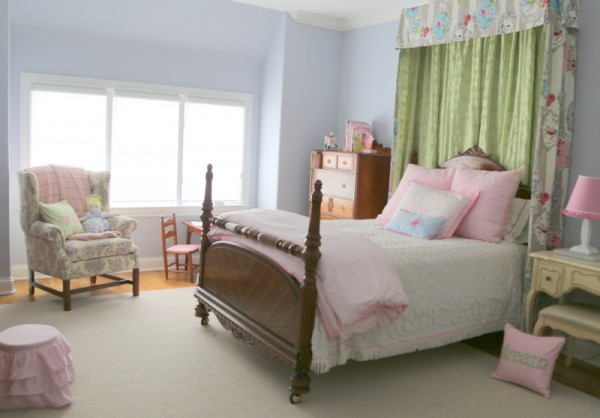 after 
I want one for my bedroom!!!  What girl doesn't dream of being a princess?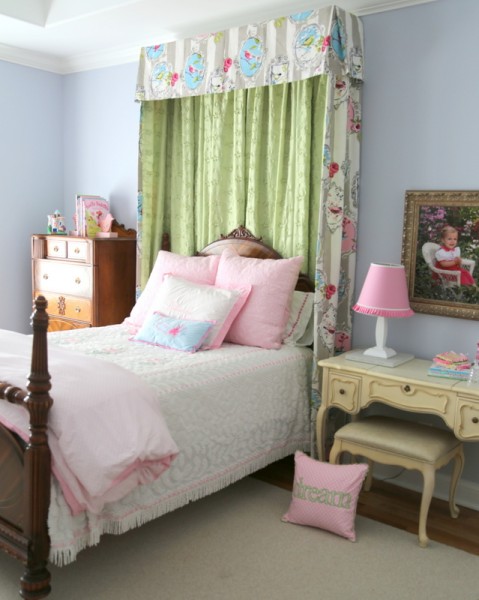 Princess room
The princess's mom is going to paint the french provential desk and bench in a french gray, like the stripe in the fabric.  The little princess is so pleased, she did the splits!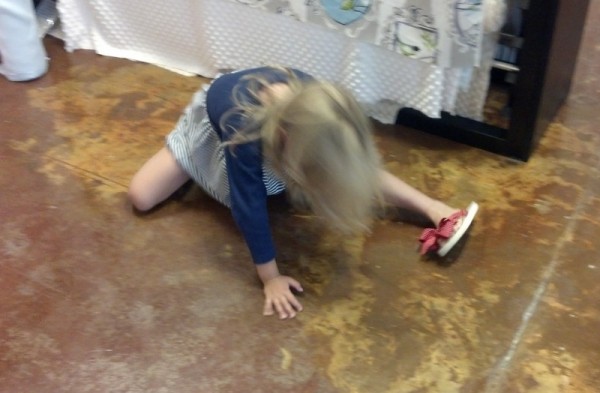 Now, that's the kind of reaction I like to see!  
Ok, please oh please, if you haven't yet voted for my 2013 Room for Color entry, go do it NOW!  The contest ends at noon today, and every vote counts!!!  Thanks so much to all of you have already voted and put me in the top two entries. Wish me luck, and I hope you all have a great weekend!