It's an age old-question:  how do you properly paint out a trey/tray ceiling?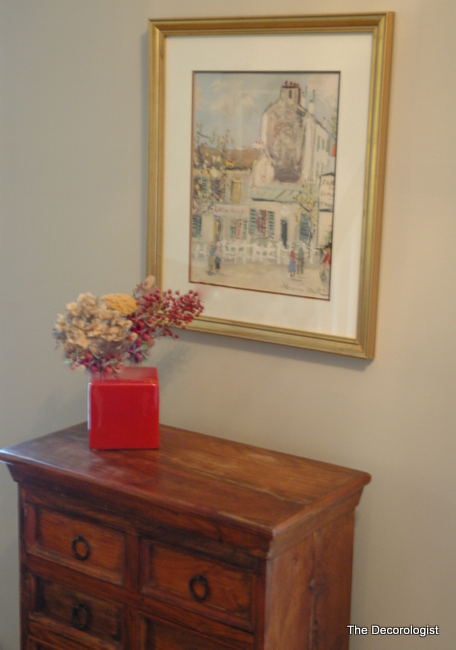 It's actually spelled t-r-e-y, but I find that most people spell it t-r-a-y.  Anywho,  this is how some people think you should paint it: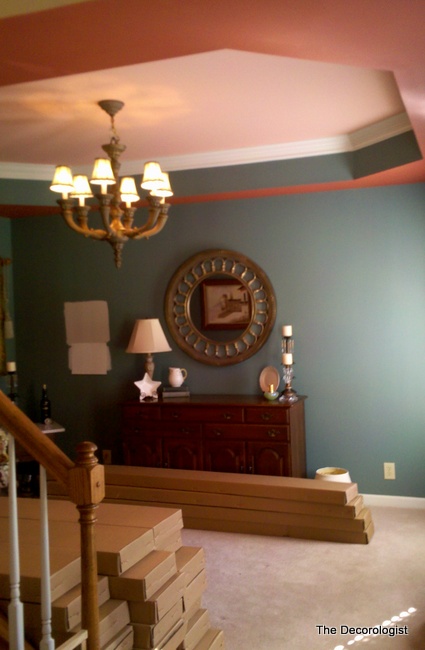 One Word:  YIKES!
That kind of color chaos draws TOO much attention to the ceiling, and NOT in a good way. Looks like it's time for The Decorologist to tame that trey!  Hopefully, you'll see the virtue of a different tactic: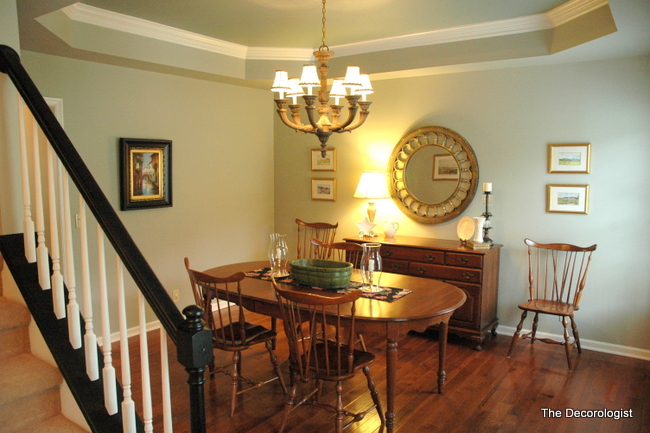 Another Trey Tamed!
Note the four colors in the initial scheme:  dark green, dark pink, light pink, and white.  It's important to be judicious when deciding what architecture to accent, how to accent it, and with what colors.  Here's another look at the "before":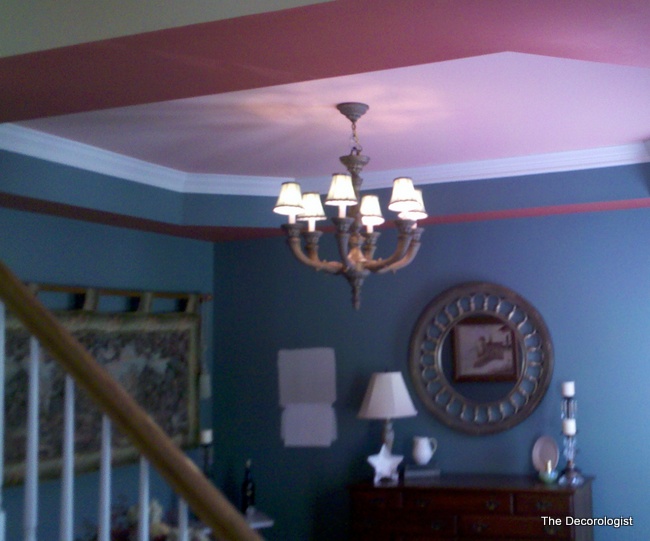 Trey Ceiling Colors "Before"
Below is the way I chose to paint out this trey my client's Nashville home.   It's a bit hard to tell from the photograph, but the wall is a gray with a few drops of green, while the ceiling is a darker color that is more of a grayed green-blue.  The darker color sits on the flat part of the upper ceiling ONLY – the ceiling color reads darker when the chandelier is off, but I didn't snap a picture of that.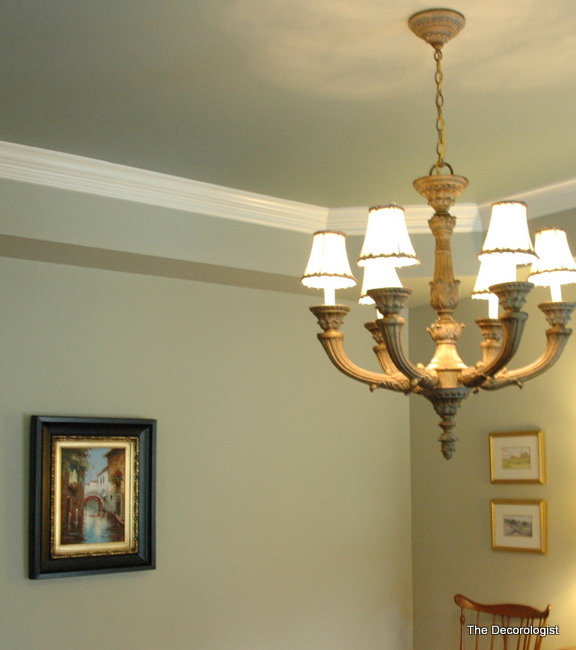 New Color Scheme for Dining Room
The room has undergone quite a transformation, but notice that new paint color is one of the only changes!  We painted the oak stair bannister black to update it as well, but the neither the light fixture, furnishings, or accessories are new. The other change made was the addition of hardwood floors, which is always an upgrade!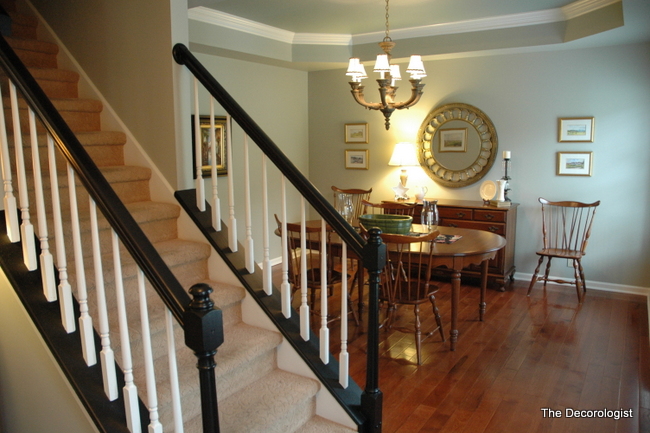 Color Changes Everything
If you need help choosing the RIGHT colors for your home and making decisions about WHERE those colors should be applied, hire a Professional Color Consultant like The Decorologist before you get out your paintbrush!