I had such a great day on
Front Door Friday
!  It was great focusing on just one thing all day – front door paint colors.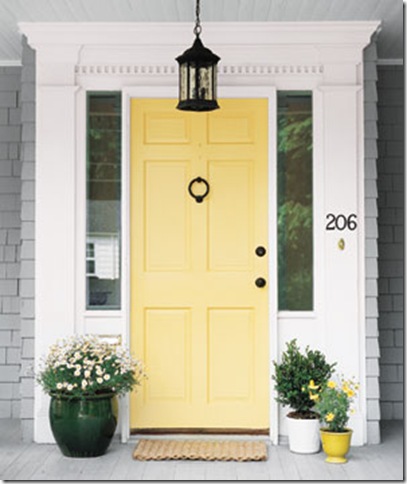 Would you like to see an example?  Here's the "before" of a house that was submitted for Front Door Friday: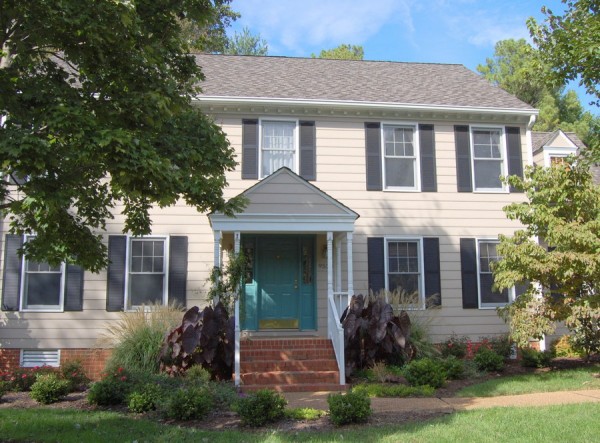 exterior before 
What I noticed first about this house:  the current color of the door is too bright for the body color of the house. I chose a more muted version of blue and an alternative color that tied in well with the brick on the lower part of the house.  I also recommended that either or these new colors be painted ONLY on the door, while the sidelights should be painted out the trim color.  Here are the new paint color options that I chose for the front door of this home: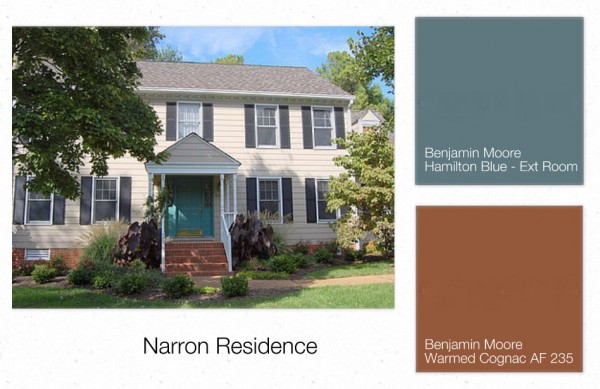 Which paint color would you choose for the front door? 
Here's an excerpt of what I sent to another reader who signed up for Front Door Friday:
"Your custom front door choices are ready (see attached).  My choices were based on what paint colors will work best with your brick and roof color.  Also, if you decide to change the shutter color:  I recommend approximating a dark gray close to your roof color – keeping the front door as the real color focus.  Whether or not you change the shutter color, either of the paint color options attached will work well for your front door. In addition, I would remove the shutters on that triple window – I NEVER put shutters on a set of windows like that, because it looks too fake – closing the shutters wouldn't cover the middle window."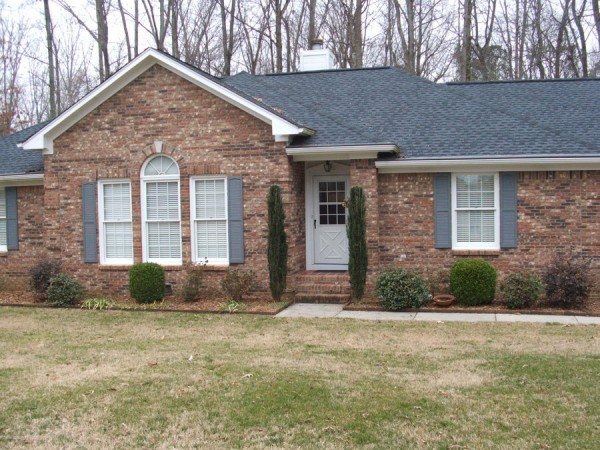 submitted for Front Door Friday 
After sending names and images of the paint colors I chose, here's the response I got from the client: "These colors are great!!  And I like Kristie's comment about the shutters on the big windows.  I never really noticed them, but when I read that and looked at the picture, it was a Duh moment.  I'm so happy with the results!  Thank you so much!"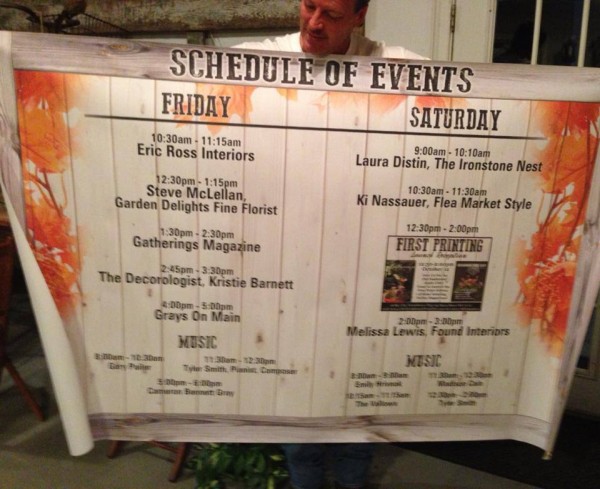 City Farmhouse Barn Sale banner
This week I'll be preparing for my presentation at the
City Farmhouse Pop-Up Barn Sale
in Franklin, TN on Oct 11.  I'll be talking about how to choose paint colors that look awesome with vintage and antique furnishings – who's going to meet me there?