I know many of you are anxious to see if you won a copy of Miss Mustard Seed's first book, Inspired You.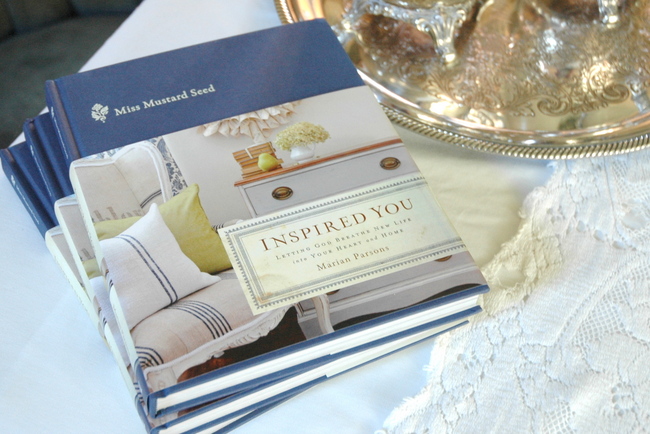 Inspired You by Marian Parsons
Can I have a drumroll, please?  I won't keep you waiting any longer!  The lucky winners are:  
Tracy Attebery Myers
Mary Lauffer
Laurie Hoover Wier
Congratulations to each of you!  If you won, send me an email with your postal address so I can get your book to you in time for Christmas:  [email protected]
If you didn't win a copy of Inspired You, please order one for yourself or a loved one for Christmas.  DIY and Design bloggers work more than you can imagine and provide lots of free content for their readers – please support them (us)when you can!