One of the most frequent things I am asked to do is to create paint color palettes for interiors and exteriors of homes, but to create one for a designer show house that benefits children's charities makes it extra-special for me.  It's been about a year in the making, but the House for Hope Designer Showhouse by Carbine & Associates is almost ready for viewing!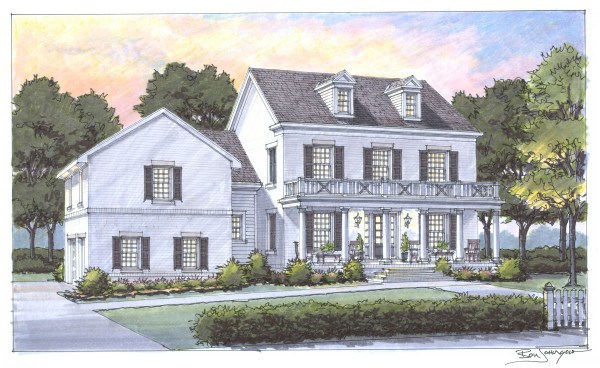 The Paint Color Palette:
The custom paint color palette for the House for Hope build was created in order to lay the foundation for the theme: A Fresh Take on the Modern Farmhouse. The goals included establishing the jumping-off point for the room designers and creating a cohesive color flow that would appeal to homebuyers after the designers' furnishings and décor were removed. Selling the home quickly for top dollar is particularly important, since the home's sale benefits ten children's charities across middle Tennessee. On-trend colors and color placement can make all the difference when selling turnkey homes, which was the topic of the presentation I did a couple weeks ago at the International Association of Home Staging Professionals in Ft. Lauderdale, FL.
I was tasked to create a custom paint color palette with Sherwin-Williams paint colors and to specify where they were to be used in the home. From that point, the individual room designers chose their room's finishes and furnishings and were responsible for creating spaces that reflected their unique design aesthetic while maintaining the sense of color flow in the property. With the exception of the dining room and a few bathrooms, the paint color palette was implemented throughout the home.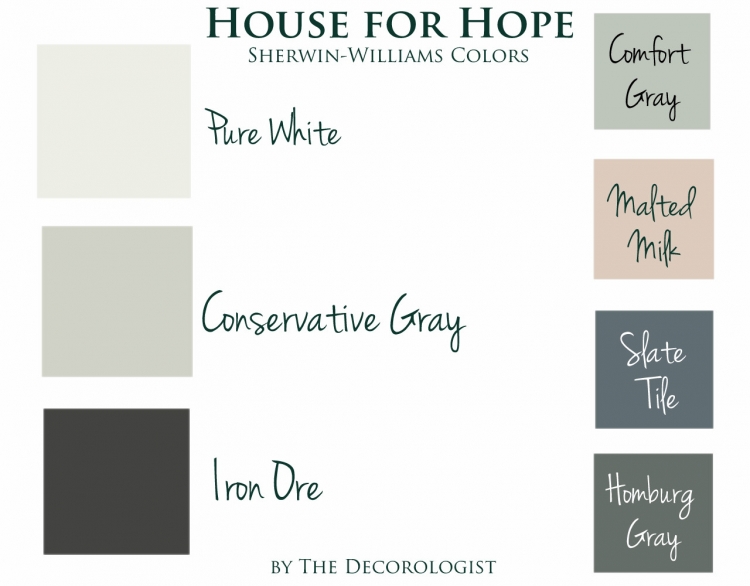 The Effect of the Colors and Color Placement:
Paint color and paint color placement can be used to visually manipulate a space. In the House for Hope, I chose colors and placement to not only create a sense of ordered flow throughout the spaces, but to also add personality and distinction to every room of the home. Here are some examples:
A muted anchoring neutral acts as a thread that runs throughout the home.
Darker but similarly muted colors add interest and create memory points while maintaining a feeling of reassuring cohesiveness.
Off-black paint on the interior doors, French doors, kitchen island, and fireplace are surprisingly cosmopolitan in the modern farmhouse setting.
The guest room is visually expanded with a ceiling that mimics night sky,
The study doused in a single moody color creates calm elegance.
Dark color in the back of the adult bonus room's entertainment center simultaneously diminishes the dominance of the television and provides contrast for shelf décor to shine.
So here's a little peek into my process in selecting the paint color palette: the first thing I do when creating a paint color palette is establish what I call an anchor neutral™. I then determine my grounding colors (typically a light and a dark neutral). Finally, I choose various on-trend memory colors that support the scheme by adding distinction and personality to the overall color palette.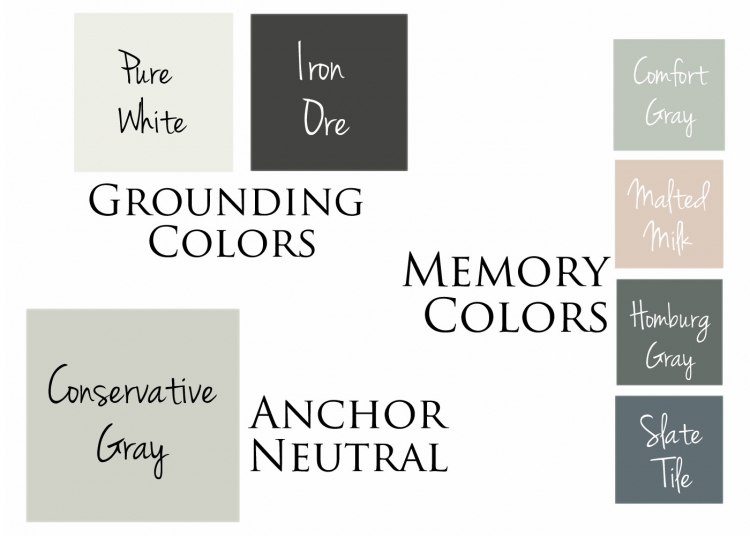 Anchor Neutral™
The anchor neutral™ for the home is Conservative Gray. This lovely neutral provides continuity throughout the home and was chosen for the entry, dining*, master bedroom, master bathroom, adult bonus room, and hallway walls. Conservative Gray is also the color of the kitchen cabinetry. It can also be found on a couple of ceilings in rooms paired with different colored walls.
Sherwin-Williams Conservative Gray SW6183 – entry and hallway walls, kitchen cabinets, master and master bathroom walls, dining room walls, study ceiling, adult bonus room walls
Grounding Colors
Two grounding colors are consistent throughout: Pure White and Iron Ore. A fresh yet warm white, Pure White is on the exterior body and trim, as well as the trim and some of the built-ins of the interior. The kitchen and living room sport Pure White on both walls and trim to expand the sense of space. All interior doors, kitchen island, fireplace, and master bath cabinetry are painted in Iron Ore, which lends gravitas to all the lighter colors in the palette. The family room ceiling beams are stained in the color, as well.
Sherwin-Williams Pure White SW7005 – trim, most ceilings, kitchen and family room walls, master bedroom alcove, kids' bonus room bunks, adult bonus built-ins, stairway spindles, newel posts, and risers, exterior painted brick, exterior siding, closets and walk-in pantry, garage
Sherwin-Williams Iron Ore SW7069– interior doors, kitchen island, family room ceiling beams, fireplace, master bathroom cabinetry
Memory Colors
Four memory colors were selected to create unique moods and manipulate spaces. They serve to create "memory points™," and are typically placed at terminus rooms in the home. These riskier trend colors are best used in smaller rooms where less time is spent and that can be easily changed if they lose their charm some time down the road.
1) Sherwin-Williams Homburg Gray SW7622 – study walls, trim, and bookcase, dining room ceiling*, powder room walls*
Moody and dark Homburg Gray on the study walls, trim, and bookcases create a sophisticated, masculine cocoon.
2) Sherwin-Williams Comfort Gray SW6205 – guest room, kids' bunk room, and laundry room walls; mudroom cubbies
Comfort Gray is a muted and sophisticated blue-green hue that is on the guest room walls (paired with Slate Tile ceiling), kids' bunk room walls (paired with Pure White trim and built-ins), and mudroom cubbies (paired with Pure White walls).
3) Sherwin-Williams Malted Milk SW6057 – girl's bedroom walls
Malted Milk is a rich blush that is more sexy than sweet. It's ageless in the girl's bedroom.
4) Sherwin-Williams Slate Tile SW7624 – guest bedroom ceiling, boy's bedroom walls, adult bonus room backs of built-ins
Slate Tile is the perfect wall color for a lad of any age and coats the boy's bedroom. It's painted on the ceiling of the guest room as an unexpected complement to the Comfort Gray walls.
*designer went rogue and didn't actually use this color in the space
Here are a few photos that I took a few short weeks ago during painting progress: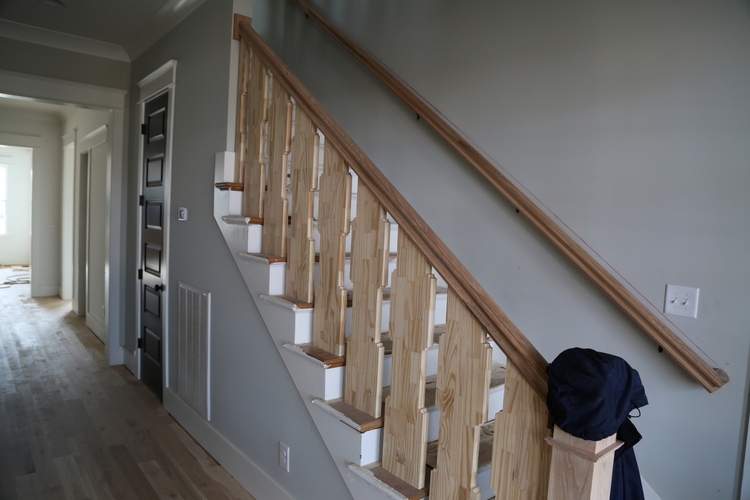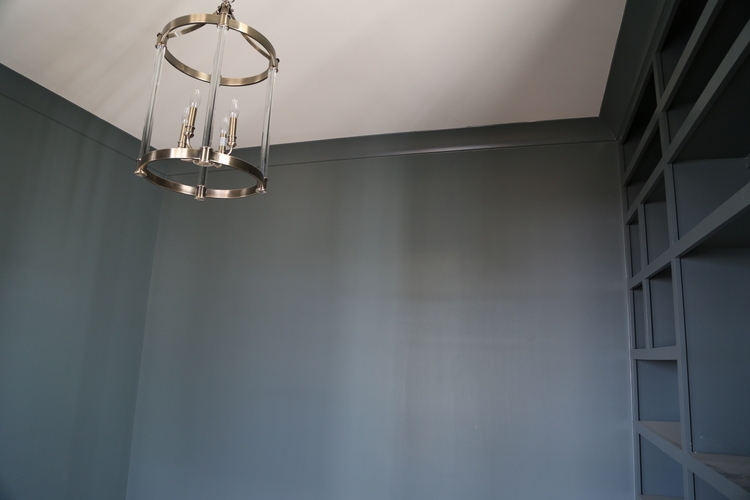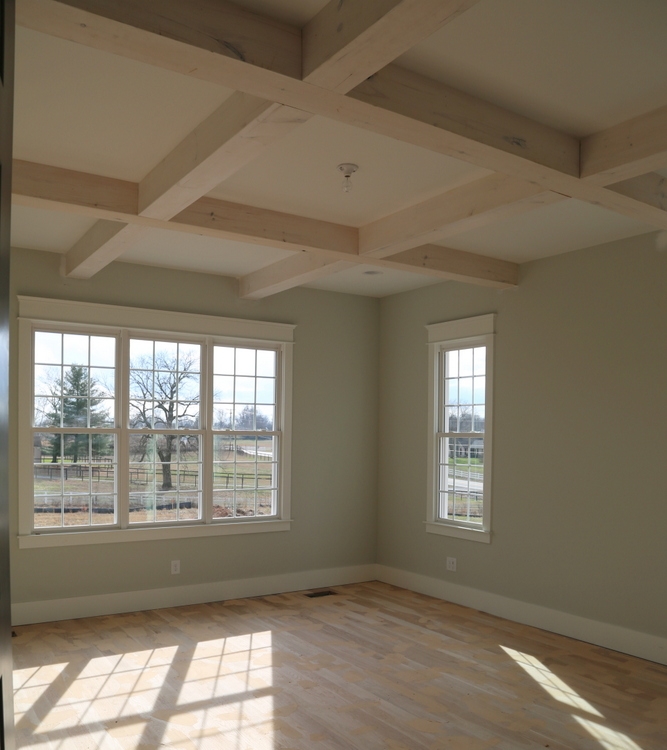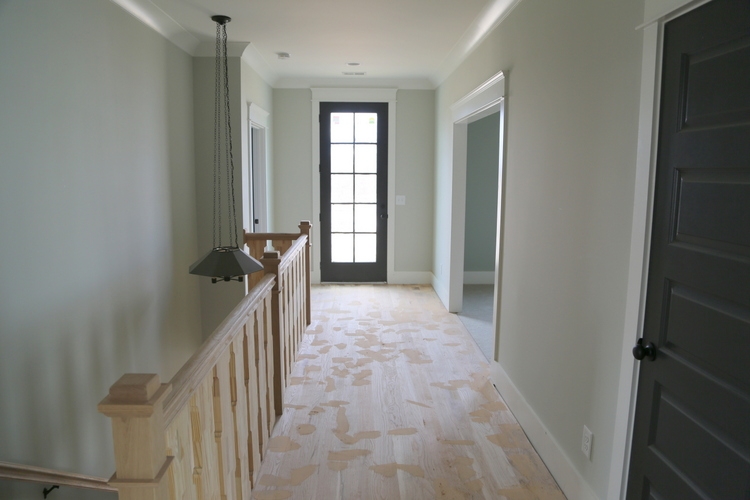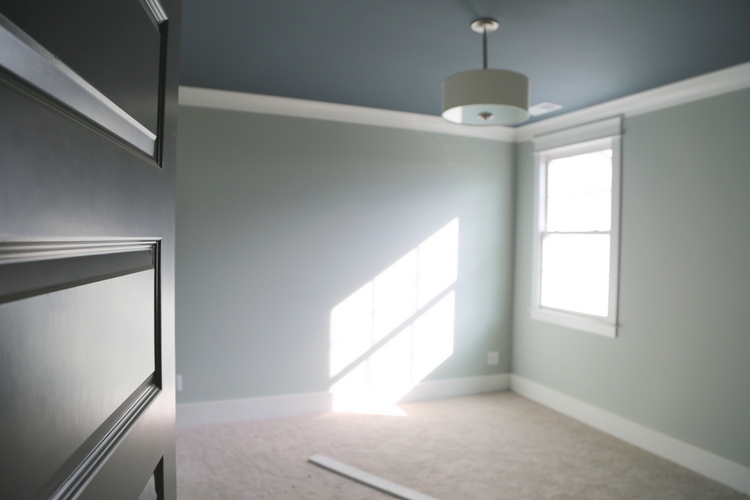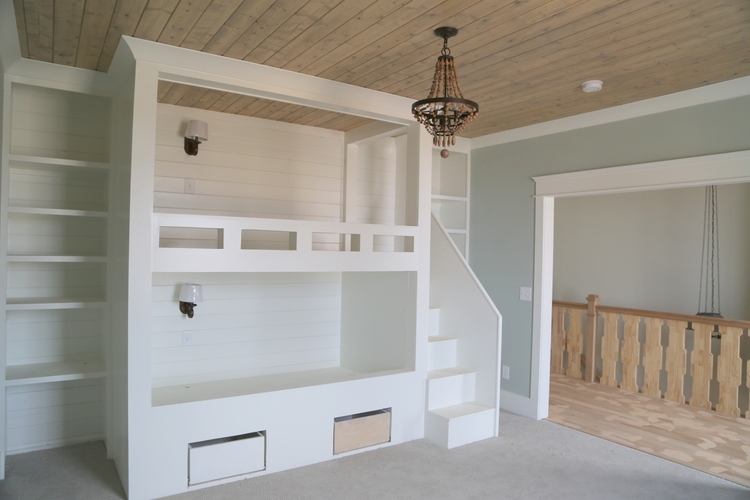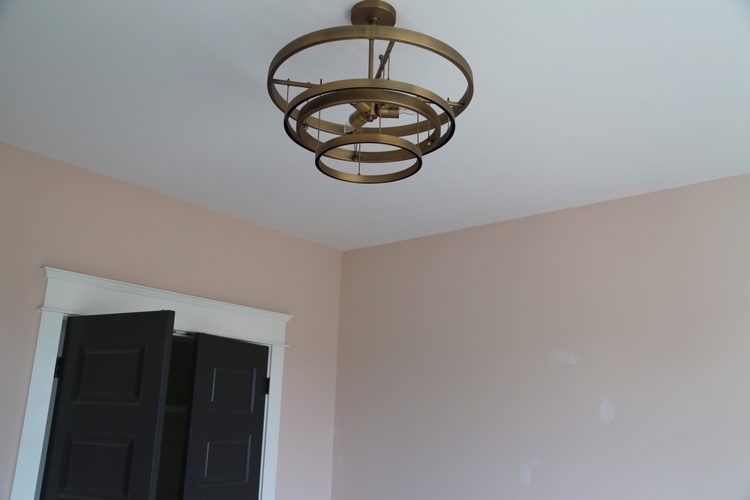 Oh, and here are the deets on the outside of the house:
Exterior:
Standing Seam Metal Roofing
Sherwin-Williams Pure White SW7005– trim, siding, and brick
Sherwin-Williams Pewter Green SW6208 – shutters and front door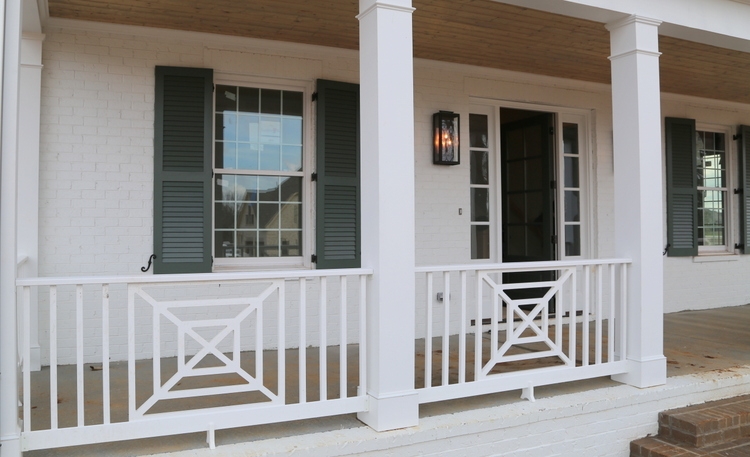 The House for Hope in Southern Preserve neighborhood in Franklin, TN was built by Carbine & Associates, the custom builder of the 2013 Traditional Home house and the 2014 HGTV Smart Home. The House for Hope Foundation was begun in 1993 by James Carbine and his brother, the late Denzel Carbine, and the Carbine team. Over the years, numerous subcontractors and vendors have joined Carbine in building beautiful homes with 100% of the proceeds helping area children's charities. This year's House for Hope interior was designed by 14+ southern tastemakers, designers and bloggers.

You know you want to see it! It's packed with kitchen, bath, outdoor living and fresh color ideas and benefiting over ten area children's charities.
Tickets – $15, children under 12 are free
Sat, Mar 4, 2017, 12:00 PM – Sun, Mar 12, 2017, 5:00 PM
Open 12:00-5:00 daily
2045 Lewisburg Pike, Franklin, TN 37064
For more information, visit CarbineAndAssociates.com. I'd love to know what you think of this paint color palette in the comments below!
Share this Post