While I typically do exterior paint color consultations in warmer weather, I've done more this winter than ever before! Let me just tell you, it's not exactly fun times doing consultations in the freezing cold. Especially when it's on a muddy construction site. But I DO love the results, and I've got some to share with you today!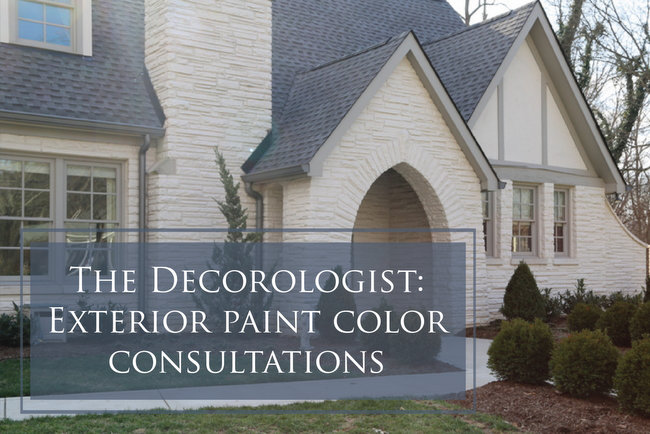 But first, let me give you a glimpse of a few that are currently in the works. Keep in mind, these are all "befores."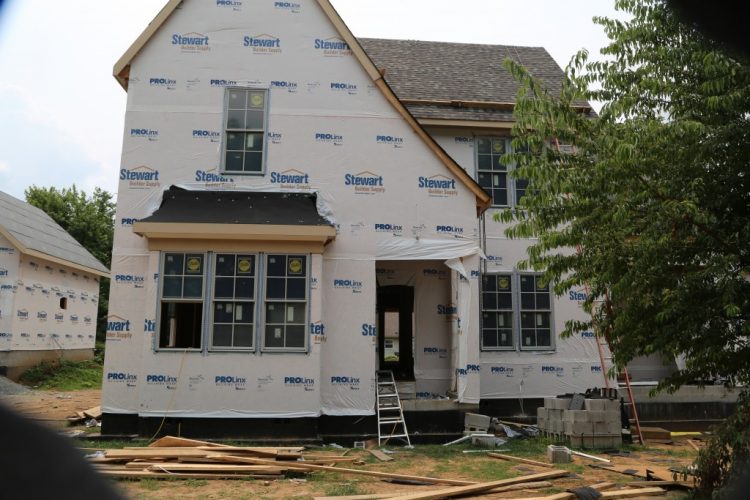 Neo-Tudor style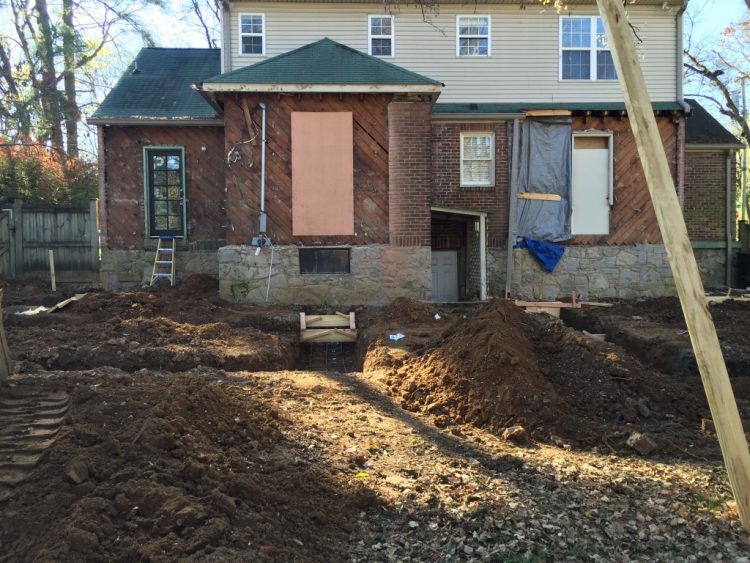 Colonial Cottage style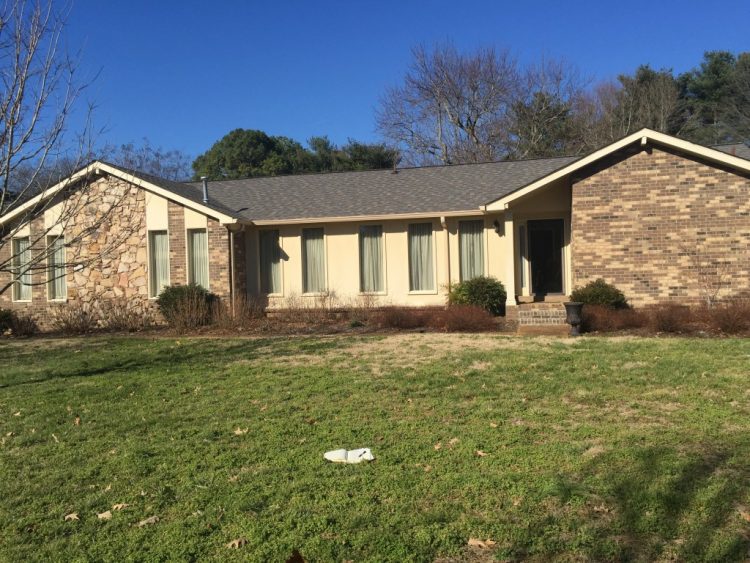 Ranch style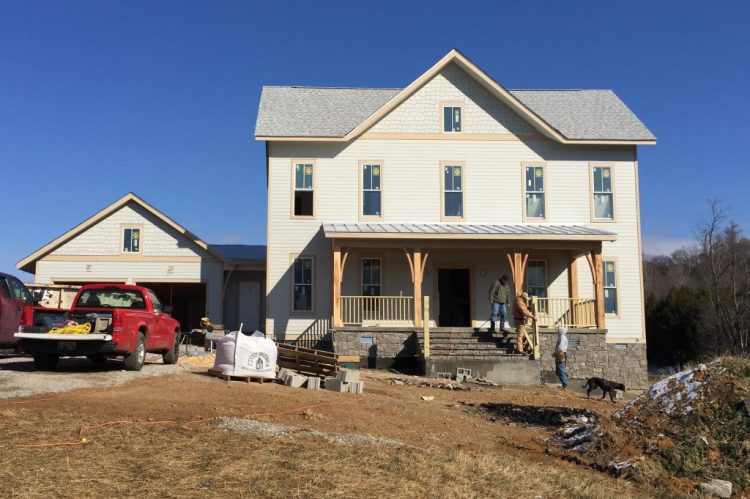 Farmhouse style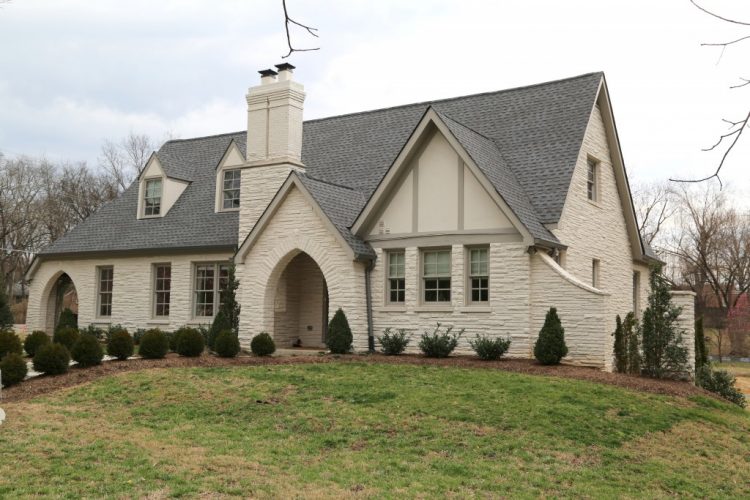 Tudor style
Notice how different the styles of these homes are!
If the home is going to be put on the market, I choose an exterior paint color palette that appeals to the target demographic of the homebuyer.  If the home is not going to be put on the market, I choose an exterior paint color scheme that appeals to the specific homeowner.
The last photo above is a lovely restored Tudor, and the current paint colors are perfectly nice as is. However, the homeowner wants more contrast and drama than what it currently has. I gave her a color scheme that offers that, but still will look appropriate for the style of the home.
Are you ready for an exterior paint color before and after? This is the before of a new build near downtown Franklin, TN, by Kole Custom Home Builders.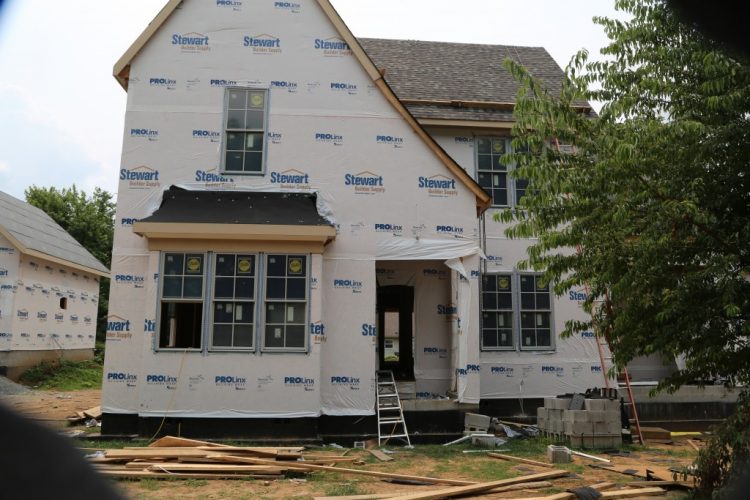 before
The style of this home is Neo-Tudor, and what I call a "Tudor Lite" scheme appeared to be what was needed for the exterior paint colors of this particular home. Here's how it turned out: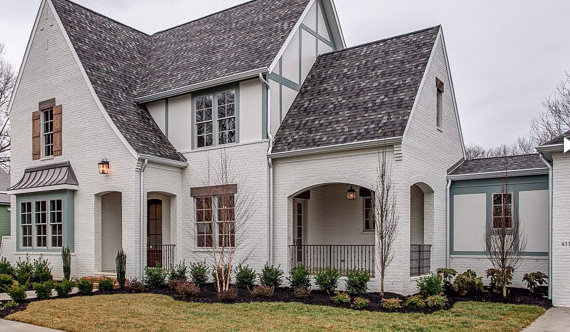 exterior paint colors by The Decorologist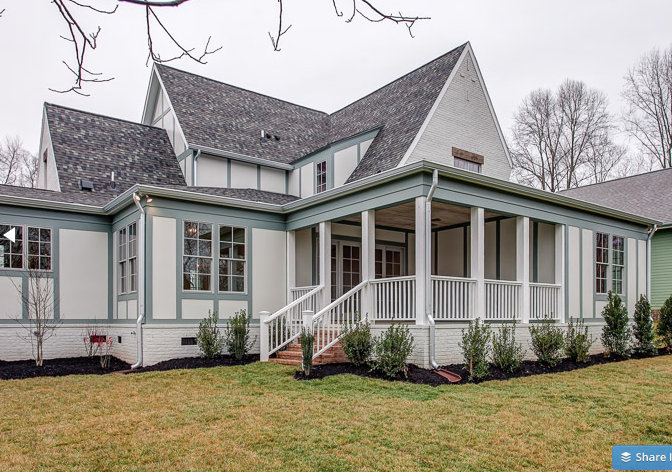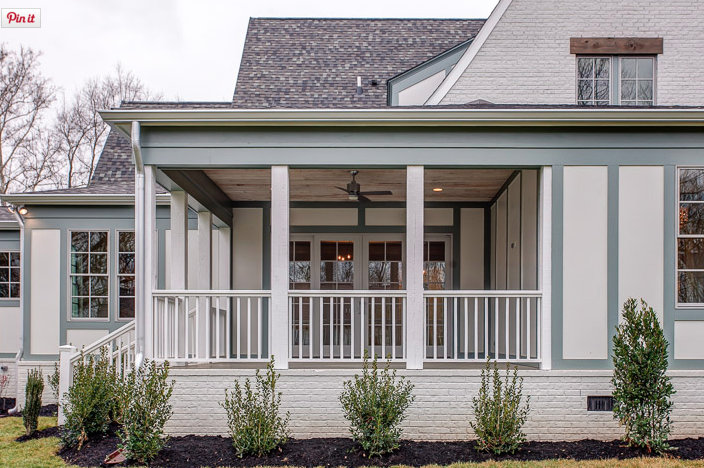 I chose the interior paint colors as well! Here are a few shots of those: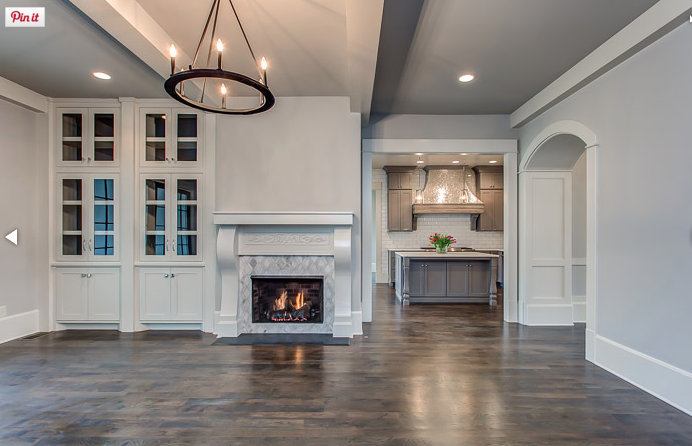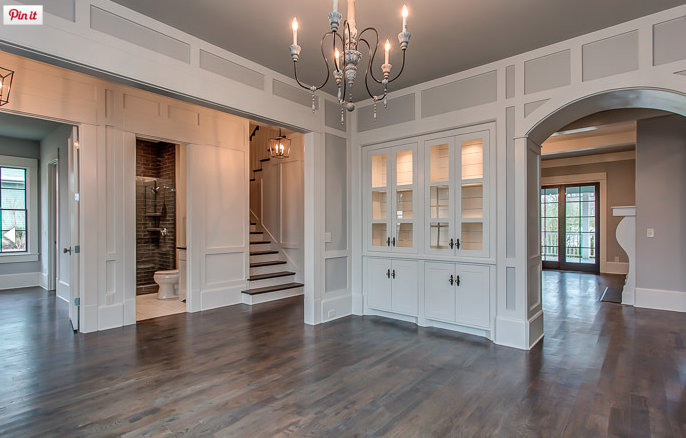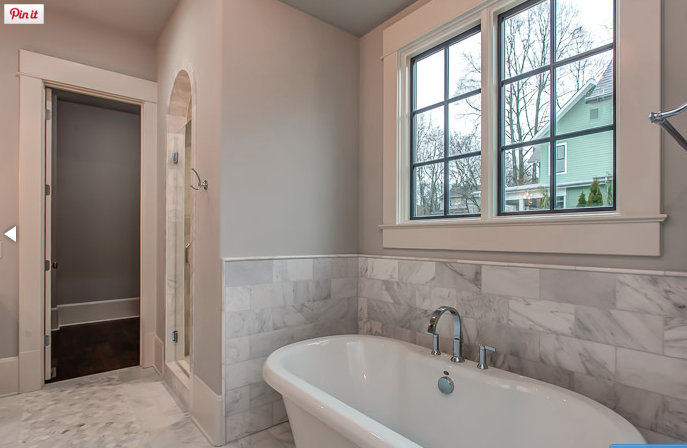 While you should obviously take your personal preferences into account when choosing exterior paint colors, you should also carefully consider the style of the home. I recently wrote an article for LP SmartSide about that very thing!
As I've been developing exterior paint color palettes for their siding and trim products, they've also asked me to help educate the consumer – both contractors and homeowners – through a blog and upcoming video series. Here's a peek at the progress we've been making on LP's latest marketing piece: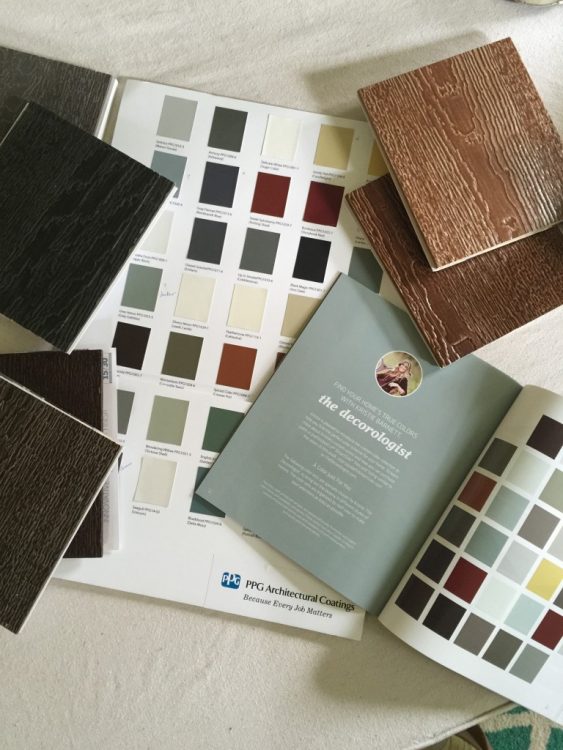 Following positive feedback from remodelers and builders regarding the new 20 exterior color sets, LP SmartSide has asked for me to create an additional 25 in order to provide their consumers the most on-trend yet classic home exterior offerings on the market! They are coming soon, I promise.
Hop over and read my post, How Style & Time Period of a Home Should Influence Exterior Colors on LP SmartSide's website.
Share this Post