With the fall coming on and with it more temperate weather, now is a good time to think about painting garage doors. Yours could likely use a facelift, am I right? It's a particularly important decision to make if the garage faces the road and is part of the overall view when facing the front of the home. I find that homeowners often fail to consider the different possibilities when painting garage doors. While there is no hard and fast rule for how and what to paint your garage doors, the color you choose will affect their prominence. Let me tell you what I mean:
There are a couple of reasons why you may want to tone down your garage doors. Maybe they are not particularly attractive or updated. If that's the case, lessen their prominence by painting them out the same as the trim color so as not to draw undo attention to them. Here's an example in a rendering of one of the exterior color palettes I created for LP SmartSide: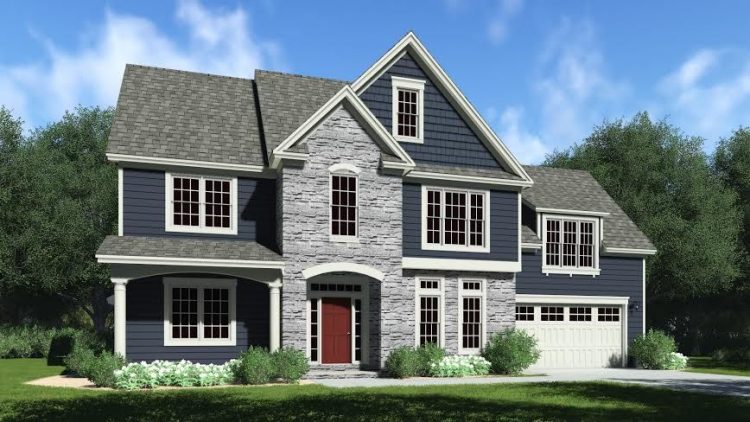 Another reason to downplay your garage doors would be if there are already several colors on the house. This can result in an choppy overall visual effect. So, you can paint the doors out the same as the body color of the house. Doing this will actually make your home appear larger, like this: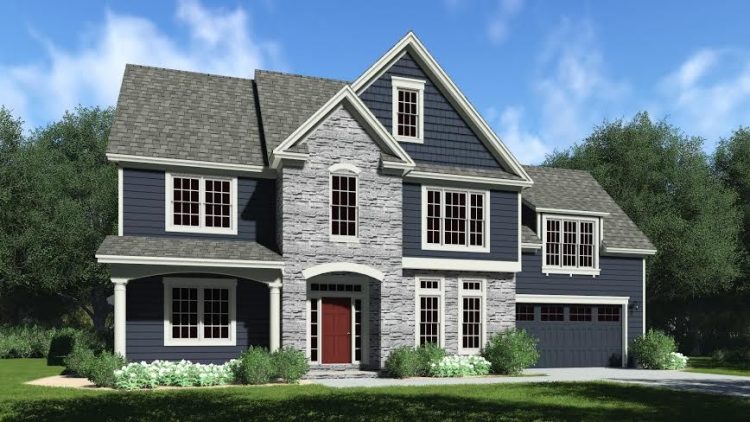 You may have nice garage doors that you want to show off. When you have a light-colored body color, you can play up the garage doors by painting them a dark color like a rich brown or charcoal. Sometimes a deep, rich color makes even run-of-the-mill garage doors look pretty special.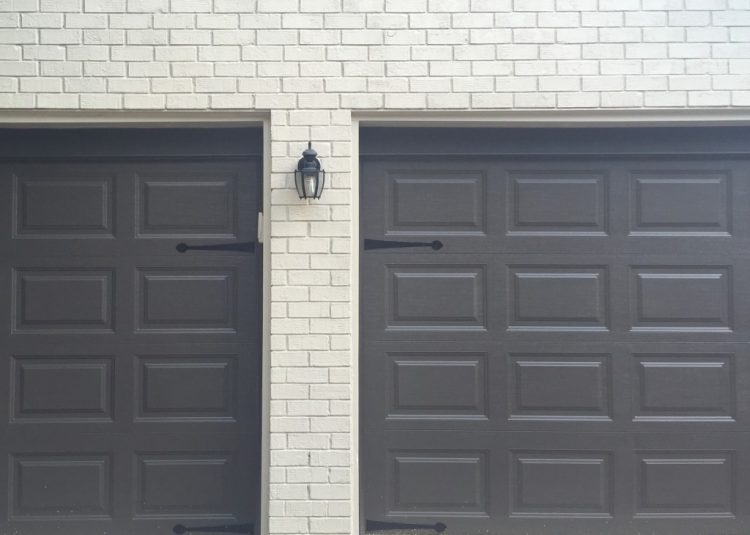 garage doors – Benjamin Moore Dragons Breath by The Decorologist
Just be sure that the color you choose is not a new color to the overall scheme – it should tie in with your roof and maybe your shutters or trim. You can also paint the garage doors out in an accent color. I chose to do just that on the paneled wood carriage-style doors shown below. If you do choose a bolder accent color, be sure to repeat that same color on the shutters and perhaps the front door.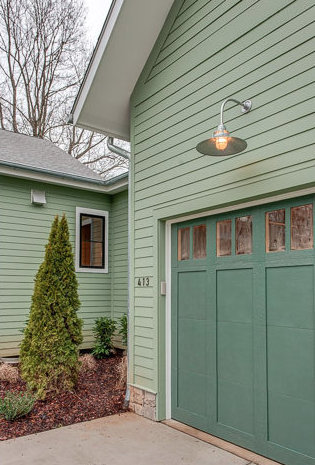 garage doors – Benjamin Moore Caldwell Green 
I played up similar paneled garage doors (below) by painting them two colors – the lighter body color and the darker trim color. Painting them out like this really draws attention to their character and craftsmanship.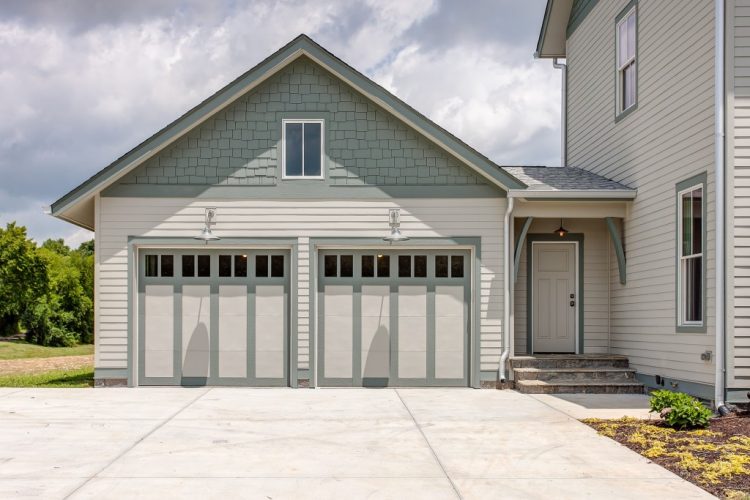 My #1 Tip for Painting Garage Doors?
Here it is:  NEVER choose a garage door color that is not already a color in the overall scheme of your exterior. No matter how good looking your garage doors, you never want them to take precedence over your front door, and you certainly don't want them sticking out like a sore thumb. How are your garage doors painted?
If you need help with interior colors, come check out my Paint Color Toolkit.
Share this Post