Description
A PRACTICAL AND INFORMATIVE GUIDE TO HELP YOU PREPARE YOUR HOME TO SELL
Learn the tricks of the trade to quickly stage your home to attract more buyers, command a higher price, and sell quickly.
WHAT YOU WILL LEARN WITH THIS BOOK


ABOUT THE BOOK
In this book, home staging expert Kristie Barnett will show you simple, affordable and practical ways to help you prepare your home to sell quickly for top dollar. Her method of Psychological Staging™ has earned her both local and national awards, and has made The Decorologist® the go-to authority in the field of real estate staging.
THIS BOOK IS FOR YOU IF YOU ARE
Considering putting your home on the market
Looking for practical tips to declutter and update your home
A real estate pro with a desire to educate your clients
CONTENT
Ch.1 – The Psychology of Home Staging
Why You Should Stage Your Home
Staging vs. Decorating
Shifting from Home to House
Understanding What Buyers Want
Ch.2 – Pre-Staging  With  Strategic Editing
Decluttering
Storing Within Your Home
What Goes and What Stays
Repairs and Maintenance
Ch.3 – The  Basics  of  Psychological  Staging
Using Furniture to Establish Room Size
Giving Every Room a Single Purpose
Putting the Focus on the Architecture
Ch.4 – Psychological  Marketing
The Importance of Amazing Listing Photographs
Working with Real Estate Professionals
Using Comparables to Your Advantage
The Psychology of the Listing Price
Calling in a Professional Home Stager
Home Staging Checklists
General Guidelines To-Do List
Room-by-Room To-Do List
Pre-Showing To-Do List
REVIEWS

As a Realtor, I found this book to be extremely helpful. I highly recommend it to other realtors and stagers.
– Scott L, Realtor

What a thorough and resourceful insight into the magic of staging! Excellent color photos throughout the book and plenty of before/after visuals. Tips and tricks featured for every room. A must read for any decorator, Realtor®, homeowner, designer. I am a Nashville Realtor and I am a true believer in Psychological Staging as presented by Kristie Barnett. If you want to learn staging, learn from the best.
– Melissa Allen, Real Estate Professional
ABOUT THE AUTHOR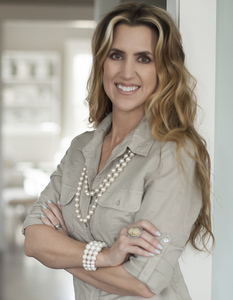 Kristie Barnett is an award-­-winning expert in residential home staging and decoration. She authors the popular design blog, The Decorologist, where she inspires and teaches her readers how to create the homes they have always dreamed of. Kristie works with local clients in Nashville, Tennessee and online clients throughout the country.
She currently serves as a Regional Vice President for the Real Estate Staging Association. Recent awards include Real Estate Staging Association (RESA) Top 10 Redesigns of the Year 2014 and 2015, RESA Staging of the Year in North America 2013, Toast of Music City Award for Interior Decorator 2014, Best of Houzz Awards 2013, 2014, and 2015, and Greater Nashville House & Home Reader's Favorite Award for Staging 2012 and 2013.
Kristie is a contributing writer for Everyday Home magazine and The Tennessean newspaper, and has written for the top home design website Houzz.com. Her articles and designs have been featured in numerous national design and news publication outlets including Romantic Homes, Everyday Home, The Washington Post, USA Weekend, ABC News, and GoodHousekeeping.com.
Kristie offers Expert Psychological Staging™ (EPS) certification training and teaches classes and workshops on choosing paint color, arranging furniture, and decorating on a budget. She also donates her time and talent to multiple charitable organizations in and around Nashville, where she lives with her husband and two daughters.
Related products