Allison and I did some very efficient shopping for her Home Makeover this week!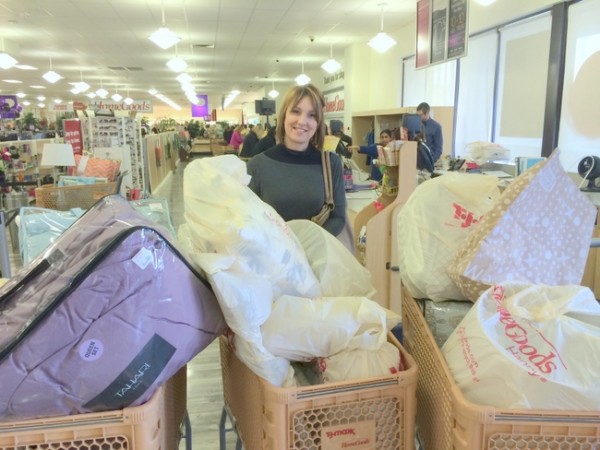 My happy assistant, Allison with the goods!
She could not believe that we were able to find nearly everything on our list in one trip – three stuffed shopping carts, as you can see.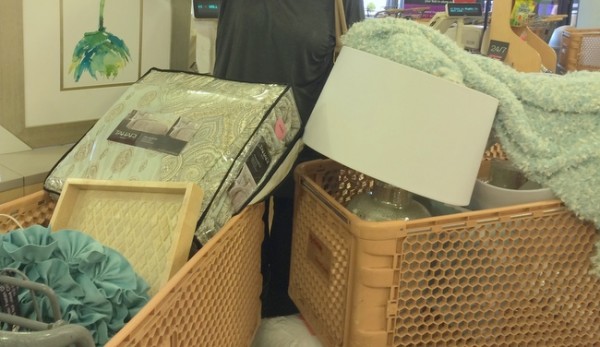 We purchased bedding for the master and her daughter's bedroom, bed pillows, sofa pillows, a pair of lamps, a throw for the sofa, a large piece of art, a tray, a shower curtain, bath towels, and a few accessories.  A store like HomeGoods makes it easy to find so many things in one place!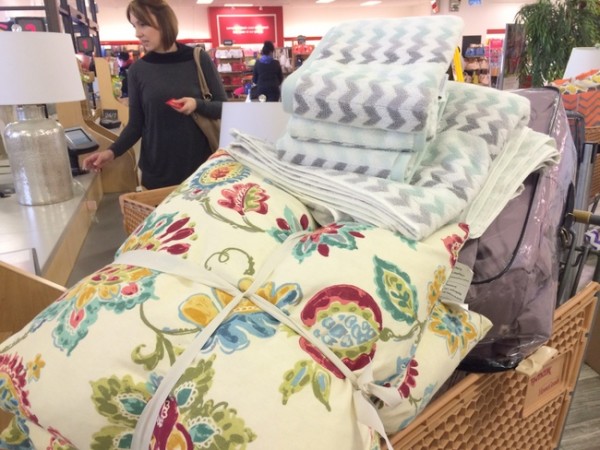 After redeeming a gift card and getting a discount for opening a HomeGoods credit card, here was the grand total: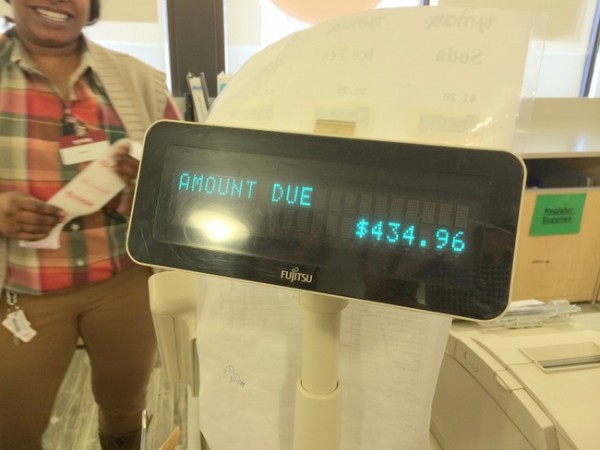 Even the cashier was smiling!
What a sweet deal!  Allison had budgeted $1000 for the extra decor, so we came out well ahead.  We still have to get an apothecary floor lamp and another pair of lamps.  When I assist clients in shopping, I always bring paint and fabric samples to help us make smart choices – you would not believe what a difference it makes.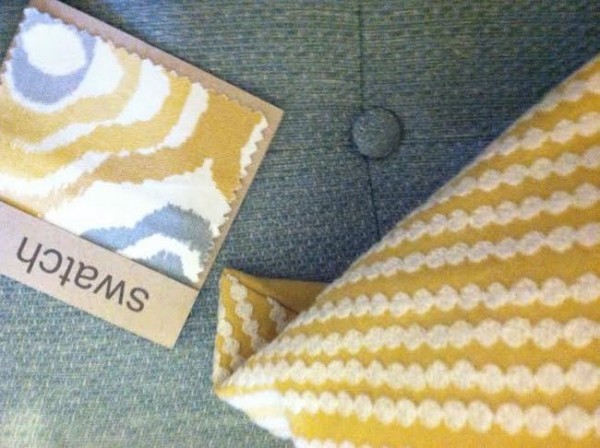 I sometimes draw a bit of an audience with my methods of "testing" new items while still in the store.  I had Allison do a quick video to show you guys exactly what I do when I'm choosing store-bought pillows for a sofa:
Sometimes you need to "stage" your living room right there in the store – I do this with bedding combinations, too.  Allison is excited about our finds, and so am I!  Oh, and her new kitchen light fixture went up this week.  Now we just have to wait for the rug and chairs to arrive.  I've gotta run and get a new headshot made for the book  today – let's hope it's a good hair day!