Paint color consulting may be the perfect career for you!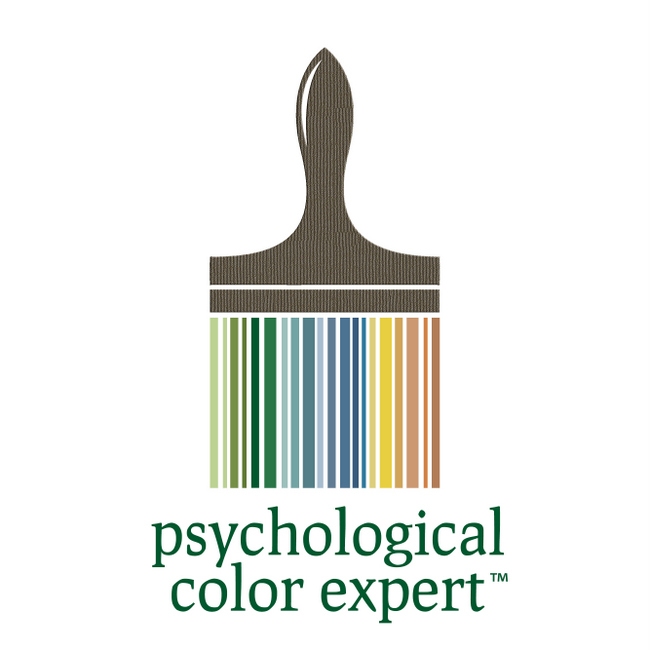 Design Your Career as a Psychological Color Expert™
Your passion for color and home design can translate into a fulfilling and successful new career.

This in-depth paint color training course will prepare you for an exciting  niche market in the field of interior design.

You can offer paint color specification as a stand-alone service or as a complement to design and home staging services.

The results sell themselves! When you transform a client's interior with paint, they can't wait to show everyone and tell everyone about it.

Train with Kristie Barnett to become a certified Psychological Color Expert,  and transform your career and your life with color!
Transform Spaces with Color
Included in the Psychological Color Expert™ Course
11+ Hours of Video Instruction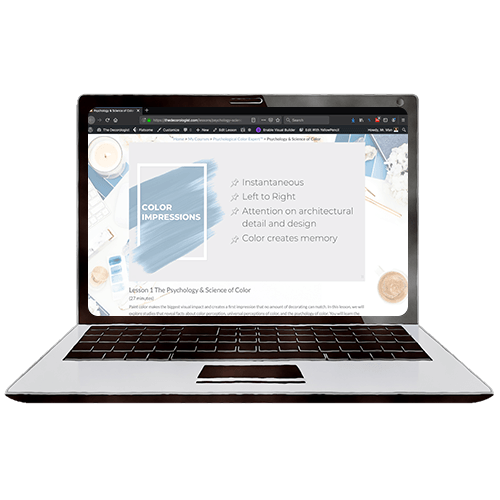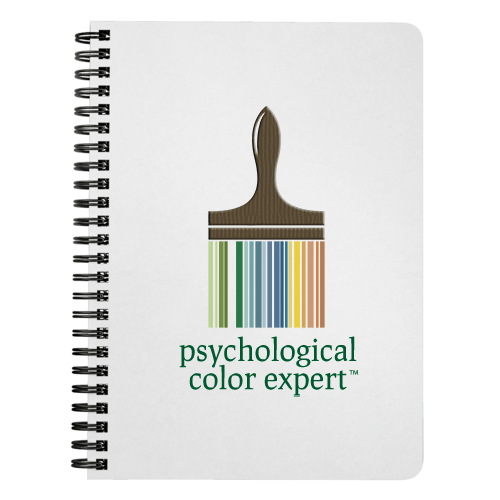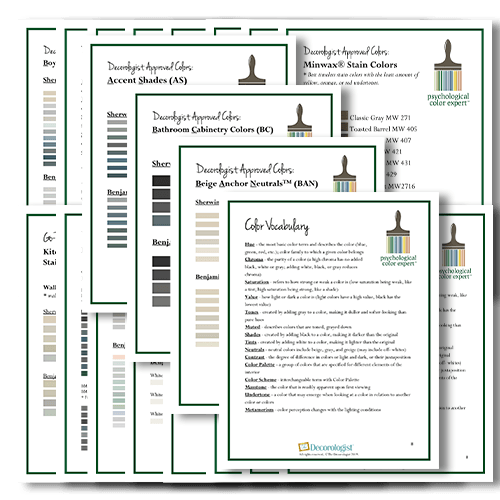 Colors Combos for Every Situation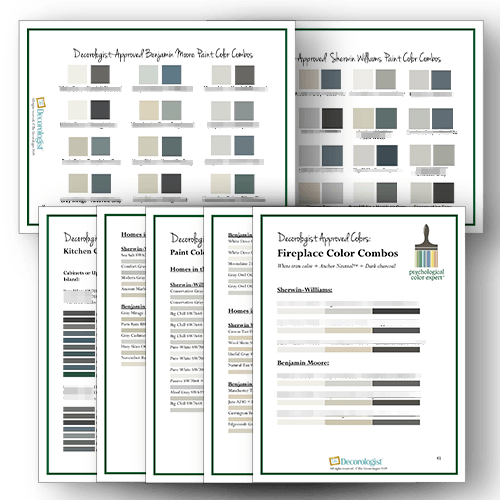 Perfect Paint Palette™ Kit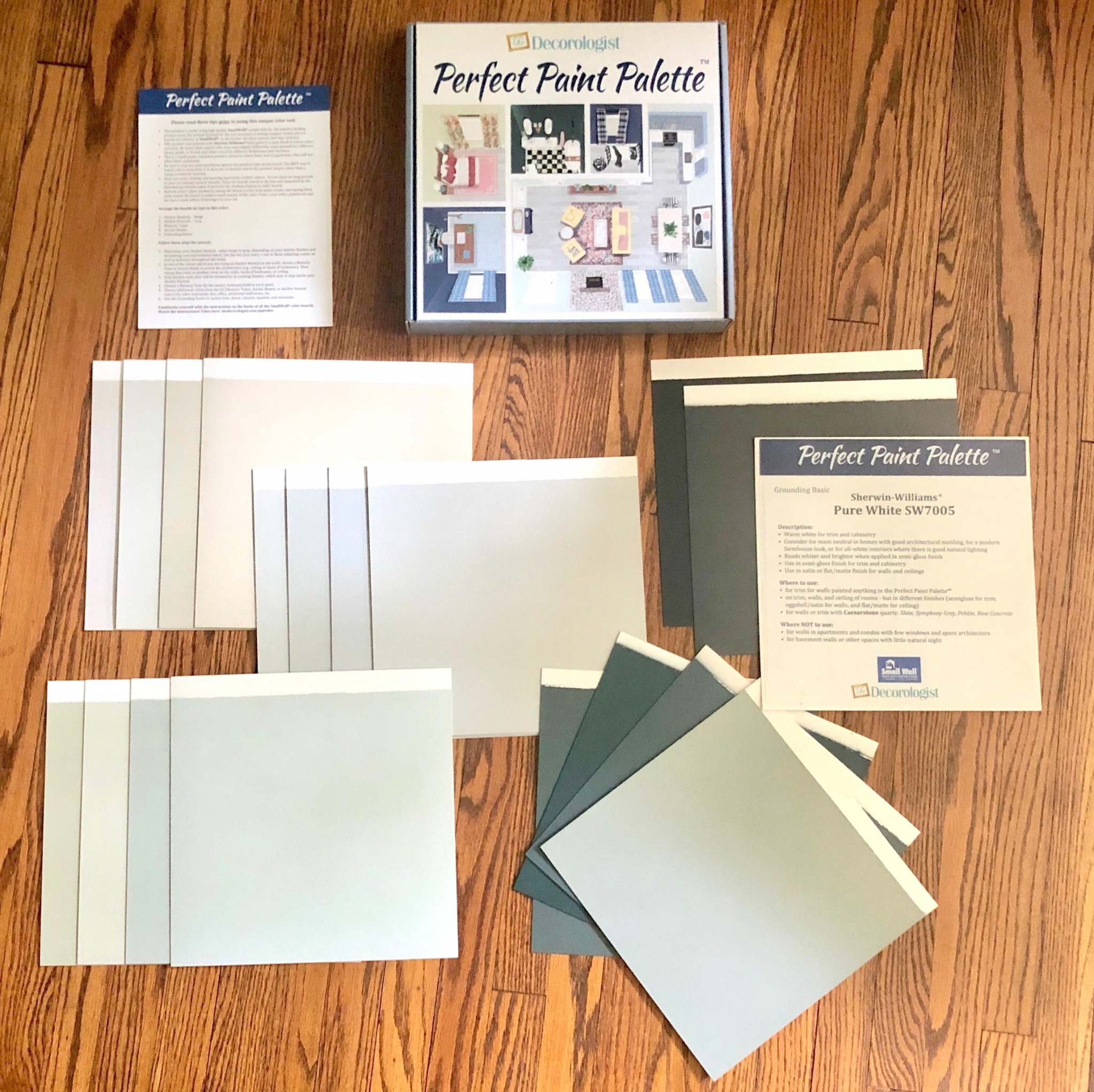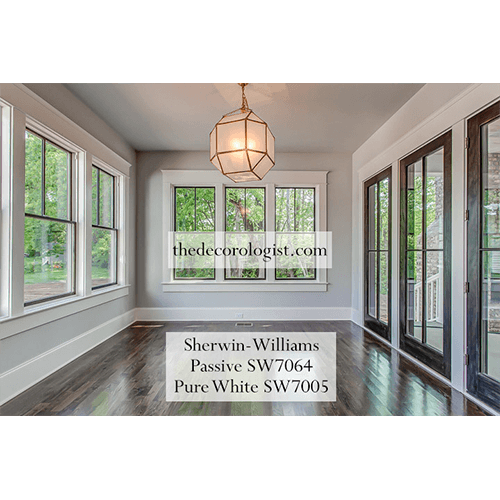 Benjamin Moore Designer Kit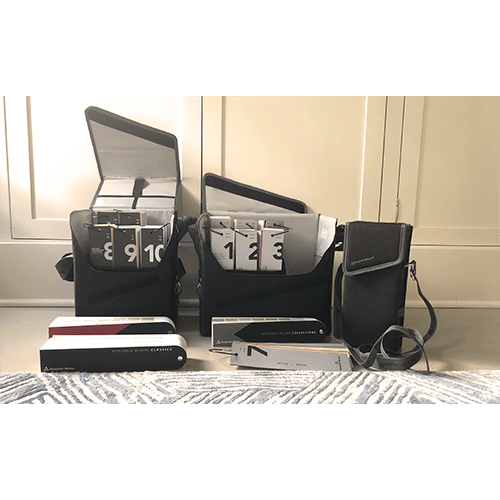 Sherwin-Williams Designer Kit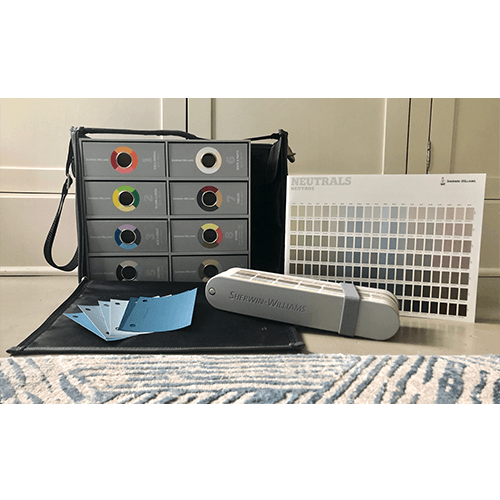 Certificate, Press Release, Logo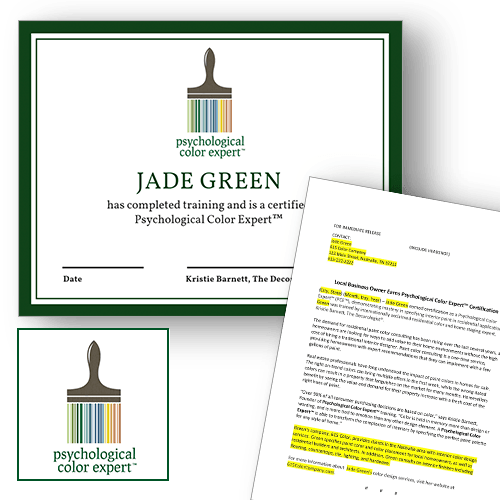 In the PCE™ Paint Color Training,  You Will Learn To:
Understand hue families and undertones

Sample and test the right paint colors


Avoid mistakes in paint color and paint color placement

Expand any space with the right color and color placement

Increase the perceived value of any interior

Master the Perfect Paint Palette™ kit

Create harmonious interior color palettes

Code fan decks with Decorologist-approved colors

Rock your paint color consultations

Easily price and market your services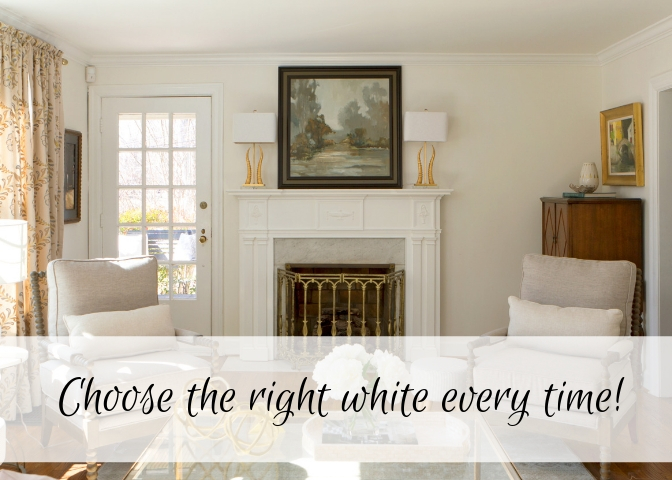 PCE™ Color Fan Deck Coding System
Our unique coding system for all Benjamin Moore and Sherwin-Williams fan decks will enable you to instantly identify undertones of neutrals as well as Decorologist-approved colors for specific applications.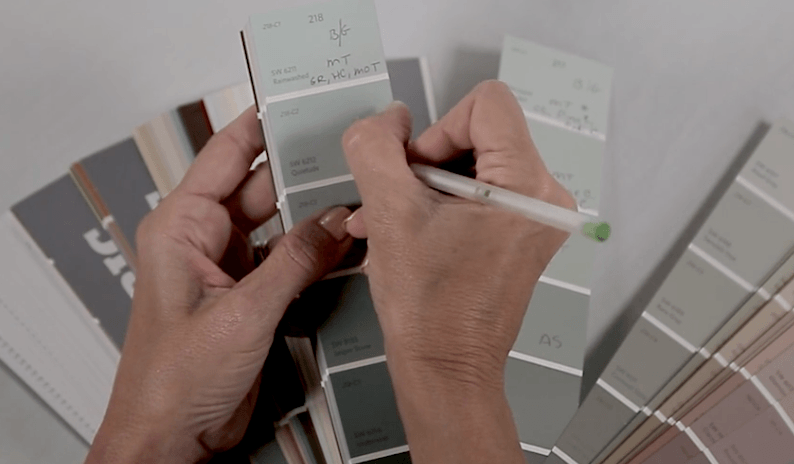 Comprehensive Paint Color Training from Highly Acclaimed Residential Color Expert
 "I am revealing all of my color secrets, my system and processes, my favorite colors and color combinations – absolutely everything I know about paint colors. I want you to do exactly what I've done:  build a successful design business with a focus on color, which has more visual impact than any other element of design!"
– Kristie Barnett, The Decorologist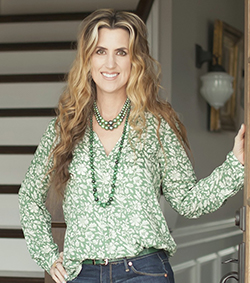 Kristie's color design and advice has been published in dozens of print and online publications:
Kristie Barnett is an award-winning color expert, design educator, and author.  She has specified paint colors for thousands of spaces and written over 1,200 articles on color, design, and staging.  Barnett worked as Color Expert for industry leader in building products, LP SmartSide, and collaborated with national brands including Lowes®, HomeGoods®, and SmallWall®.  Barnett has personally trained and mentored hundreds of stagers from across North America in her system based on the psychology of visual perception and color.  Her Psychological Staging Paint Color Toolkit won 2016 Innovative Product of the Year, and Barnett was named a 2019 Top Design Influencer, among the 2018 Most Influential People in Real Estate Staging, and 2017 RESA® Redesigner of the Year.