Psychological Color Expert™ Certification – ONLINE
Professional certification training for designers, home stagers, decorators, and amateur color lovers alike! Learn the system that will teach you how to create beautiful and harmonious color palettes every time and make you a Psychological Color Expert™.  In-depth training from The Decorologist® includes the exact colors and color combinations you need (in both Sherwin-Williams and Benjamin Moore) to get amazing results.
Includes one year access to the PCE online training and a one year subscription to the PCE Facebook Private Mentoring Group.
Six month same as cash option through PayPal at checkout!
What You'll Receive with
Psychological Color Expert™ Training
Get the best interior paint color training by a leader in the field and become a Psychological Color Expert™!  Deep dive into the world of interior paint color. Learn how to systematically create perfect paint color palettes for any and every home, with Decorologist-approved colors, color combinations, and color placement that are only available in this course.
Video instruction by Kristie Barnett, The Decorologist® (course completion in 15-18 hours, one year of access)
Color-corrected photographic examples and before/afters – all actual paint specifications by Kristie Barnett
Spiral bound, full color Psychological Color Expert™ Manual filled with Lesson Notes and 20 Go-To Guides
Curated lists of Decorologist-approved colors for specific applications
Perfect Paint Palette™ kit with 19 SmallWall® boards in Sherwin-Williams® paint – each w/detailed printed instructions on backs
100+ labeled photos of Kristie's paint colors and paint color combinations
Benjamin Moore® color samples and fan decks
Sherwin-Williams® Designer Kit and fan decks
Psychological Color Expert™ certificate, press release, and official logo
Psychological Color Expert™ Paint Color Schedule
One Year of Free Access to private FaceBook group where Kristie can help you with your color questions
and so much more!
Need to Know MORE Before Deciding on the
Psychological Color Expert Course?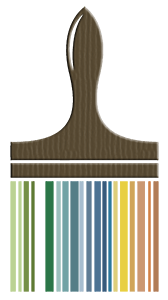 Have More Questions?
Psychological Color Expert™ certification is lifetime and renewal is not required. Online access to this course and any updates will be available for one year from the time of purchase. Online subscription renewal is available if desired. All content is copyrighted. Logins and passwords are only to be used by a single purchaser. Violation will result in revocation of course access.
***INTERNATIONAL ORDERS are subject to additional duties to be collected COD. This will not be included in our charges.