Psychological Staging™: Home Staging Secrets of The Decorologist Book
Description
A PRACTICAL AND ORIGINAL GUIDE FOR HOME STAGING PROFESSIONALS
Whether you are a seasoned home staging professional or an aspiring home stager, this book will offer you a unique perspective on the art, science and business of home staging.
WHAT YOU WILL LEARN WITH THIS BOOK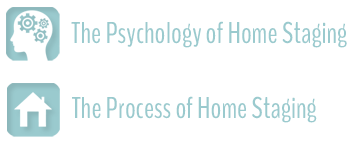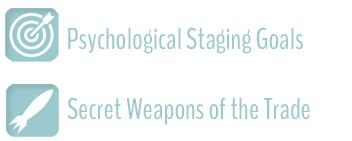 ABOUT THE BOOK
In this book, Kristie Barnett reveals the secrets of her proven method of Psychological Staging to quickly sell residential real estate for top dollar. This method has earned her both local and national awards for home staging, and has made The Decorologist® the go-to authority in the field of real estate staging.
THIS BOOK IS FOR YOU IF YOU ARE
Ready to up your game as a staging professional
Itching to start your own staging business from scratch, or
Serious about staging your own home like a pro
CONTENT
Ch.1 – The Psychology of Home Staging
The Need for Home Staging
Staging vs. Decorating
Shifting from Home to House
Understanding What Buyers Want
Managing Emotionally-Attached Clients
Ch.2 – The Process of Home Staging
Conducting a Staging Consultation
Providing a Staging Report and Bid Proposal
Staging the Property
Kickstarting Your Home Staging Business
Ch. 3 – Pre-Staging With Strategic Editing
Guiding Clients to Declutter
Storing Within the Home
Decluttering Prior to Staging
Repairs and Maintenance
Ch. 4 – Psychological Staging Goals
Making Rooms Appear Larger
Making the Property Seem More High-End
Accentuating the Positive
Downplaying the Negative
What You Don't Have to Do in Staging
Ch. 5 – Arranging Furniture to Psychological Advantage
Addressing the Architecture
Staging Living Rooms
Staging Dining Rooms
Staging Bedrooms
Staging Bathrooms
Ch. 6 – Staging to the Emotions of Buyers
The Importance of the First Impression
Appealing to the Male and Female Psyches
Creating Memory Points
Creating Emotional Attachments
Establishing a Single Purpose for Each Room
Ch. 7 – Secret Weapons of the Trade
Focusing on the Most Important Rooms
Building Your Arsenal of Staging Props
Ch. 8 – The Psychology of Color in Staging
Painting in Open Concept Spaces
On-Trend Neutral Paint Colors
Using the Psychology of Color and Color Placement
Ch. 9 – Psychological Marketing
Photographing for MLS and Portfolio
Working with Real Estate Professionals
Using Comparables to Best Advantage
Ch. 10 – Client Forms
Client Handout: Why Stage Your Home?
Staging Recommendation Report
Staging Proposal
REVIEWS

Being in construction and design for over 15 years—and buying and selling real estate even longer than that—I thought I had a good grip on what buyers need to see and feel when they view a property. Kristie's book has shown me there is a lot more to staging a property than just making it look pretty. In fact, that's not what is needed at all. Kristie has used her psychology background and color specialist credentials to put together a proven system to sell a home. If you are a homeowner, a Realtor, a contractor, or a designer- you need this manual. It will up your game when it comes time to sell your property- and give you the extra edge in business to be a step above the competition.
– Elizabeth Scruggs, Interior Decorator

What a thorough and resourceful insight into the magic of staging! Excellent color photos throughout the book and plenty of before/after visuals. Tips and tricks featured for every room. A must read for any decorator, Realtor®, homeowner, designer. I am a Nashville Realtor and I am a true believer in Psychological Staging as presented by Kristie Barnett. If you want to learn staging, learn from the best.
– Melissa Allen, Real Estate Professional

I love this book on home staging! Kristie goes through the process of staging a home from furniture arrangement to paint colors and lots more. Anyone interested in home decorating and re-design will enjoy reading this book and the photographs are fabulous! The book is a great resource for Realtors and staging professionals as well.
– Wendy Wilhoit, Owner-Operator of Brick Anew

ABOUT THE AUTHOR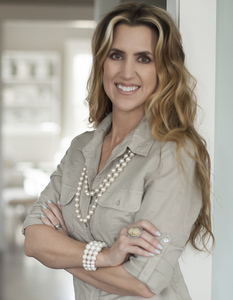 Kristie Barnett is an award-­-winning expert in residential home staging and decoration. She authors the popular design blog, The Decorologist, where she inspires and teaches her readers how to create the homes they have always dreamed of. Kristie works with local clients in Nashville, Tennessee and online clients throughout the country.
She currently serves as a Regional Vice President for the Real Estate Staging Association. Recent awards include Real Estate Staging Association (RESA) Top 10 Redesigns of the Year 2014 and 2015, RESA Staging of the Year in North America 2013, Toast of Music City Award for Interior Decorator 2014, Best of Houzz Awards 2013, 2014, and 2015, and Greater Nashville House & Home Reader's Favorite Award for Staging 2012 and 2013.
Kristie is a contributing writer for Everyday Home magazine and The Tennessean newspaper, and has written for the top home design website Houzz.com. Her articles and designs have been featured in numerous national design and news publication outlets including Romantic Homes, Everyday Home, The Washington Post, USA Weekend, ABC News, and GoodHousekeeping.com.
Kristie offers Expert Psychological Staging™ (EPS) certification training and teaches classes and workshops on choosing paint color, arranging furniture, and decorating on a budget. She also donates her time and talent to multiple charitable organizations in and around Nashville, where she lives with her husband and two daughters.