A Practical and Original Guide for Home Staging Professionals.
Whether you are a seasoned home staging professional or an aspiring home stager, this book will offer you a unique perspective on the art, science and business of home staging.
What You Will Learn With This Book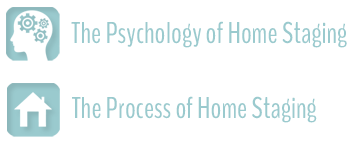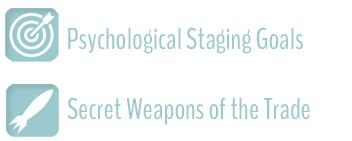 About the Book
In this book, Kristie Barnett reveals the secrets of her proven method of Psychological Staging to quickly sell residential real estate for top dollar. This method has earned her both local and national awards for home staging, and has made The Decorologist® the go-to authority in the field of real estate staging.
This Book Is For You If You Are
Ready to up your game as a staging professional
Itching to start your own staging business from scratch, or
Serious about staging your own home like a pro
Reviews
Being in construction and design for over 15 years—and buying and selling real estate even longer than that—I thought I had a good grip on what buyers need to see and feel when they view a property. Kristie's book has shown me there is a lot more to staging a property than just making it look pretty. In fact, that's not what is needed at all. Kristie has used her psychology background and color specialist credentials to put together a proven system to sell a home. If you are a homeowner, a Realtor, a contractor, or a designer- you need this manual. It will up your game when it comes time to sell your property- and give you the extra edge in business to be a step above the competition. – Elizabeth Scruggs, Interior Decorator
What a thorough and resourceful insight into the magic of staging! Excellent color photos throughout the book and plenty of before/after visuals. Tips and tricks featured for every room. A must read for any decorator, Realtor®, homeowner, designer. I am a Nashville Realtor and I am a true believer in Psychological Staging as presented by Kristie Barnett. If you want to learn staging, learn from the best. – Melissa Allen, Real Estate Professional
I love this book on home staging! Kristie goes through the process of staging a home from furniture arrangement to paint colors and lots more. Anyone interested in home decorating and re-design will enjoy reading this book and the photographs are fabulous! The book is a great resource for Realtors and staging professionals as well. – Wendy Wilhoit, Owner-Operator of Brick Anew
***INTERNATIONAL ORDERS are subject to additional duties to be collected COD. This will not be included in our charges.