I don't know if it's because I put up four Christmas trees and dread taking them all down, or if it's because I don't want to give up the cheery lights when it turns dark at 4:30 . . .  but I decided to morph one of my Christmas trees into a Valentine tree this year. And I'm loving it!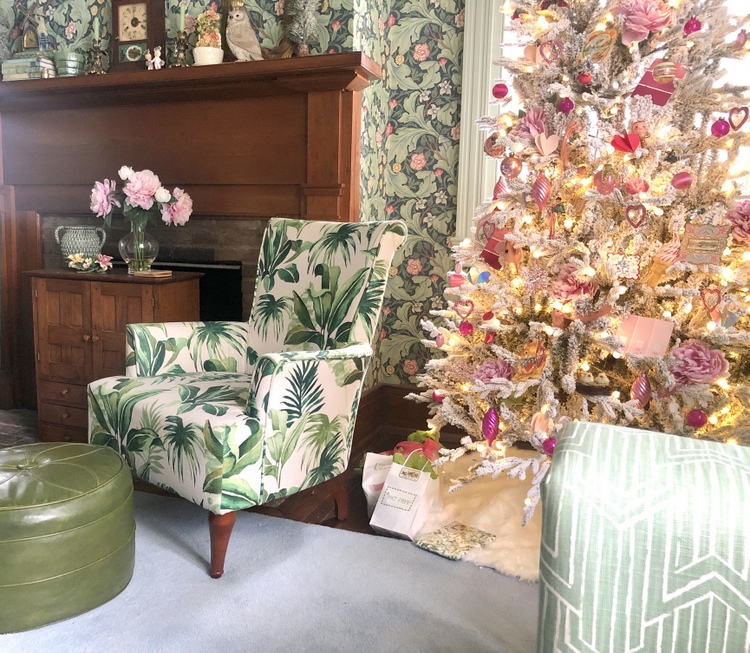 A few months ago, my local Habitat for Humanity Restore had a huge lot of 9-foot, white flocked Christmas trees still in their original boxes. I've always wanted a flocked tree, but never took the plunge to buy one. I got this one for a great deal and decided it was worth the risk of the messiness that I knew would come with owning such a tree!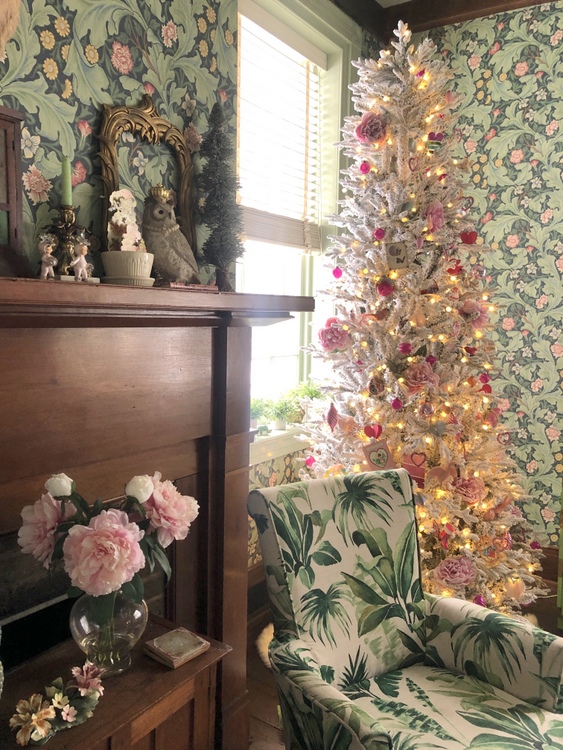 It was messy putting it up for Christmas, but it was so worth it. The white background makes the ornaments really POP so much more than a traditional green tree. I've had a Valentines tree in the past when my girls were younger, but it was just a small tabletop version. I figured that I'd just go for it and transition right my library Christmas tree right into a Valentine tree.
The first thing I did was remove the "Christmas-y" ornaments and anything that wasn't white, pink, or red. I packed those away and pulled out a box of Valentines decor that I hadn't really pulled out in years.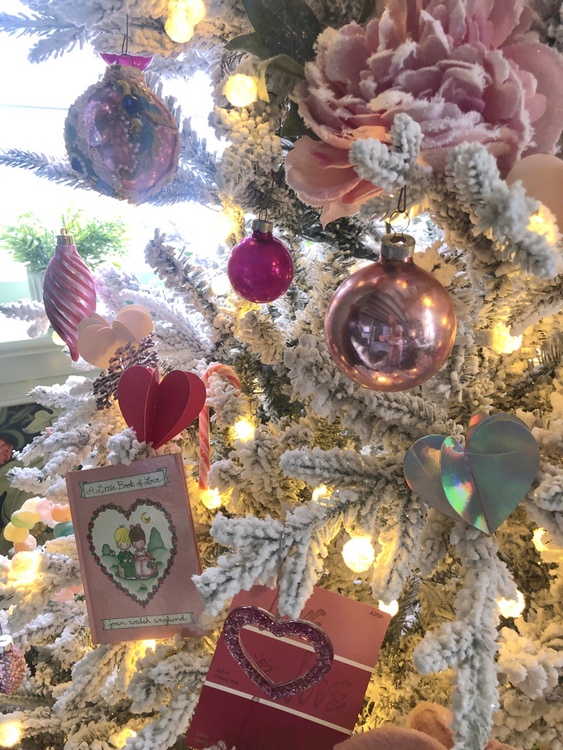 Here are some things that work well as ornaments for a Valentines tree:
White, pink, and red balls from your Christmas ornaments
Anything heart-shaped
Snowflakes

or anything snowy

Birds (white or pink)
Pink or white floral stems
Items that have the word "LOVE"
Small dolls
Vintage Valentine cards
These things don't have to be hangable – just small enough to tuck into the branches!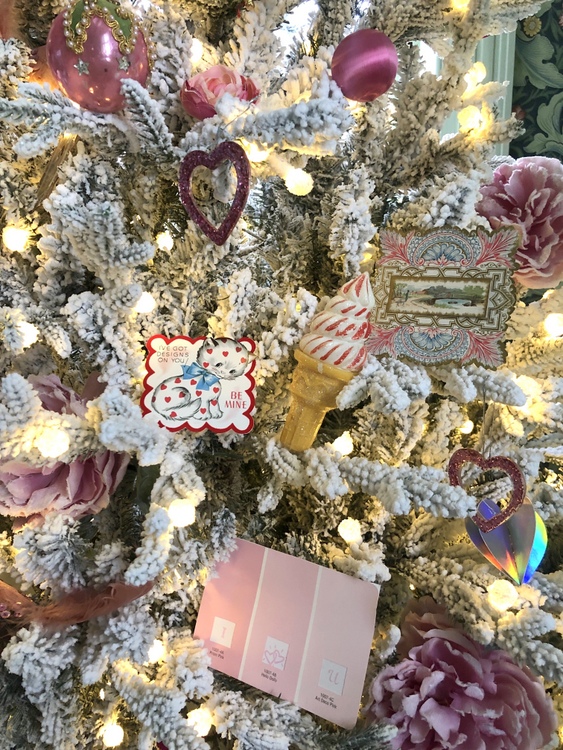 Years ago, I liked to make cards and did the whole stamping crafty thing. I used pink paint swatches to make little Valentine's cards and decorations, which I also pulled out of storage for the first time in many years.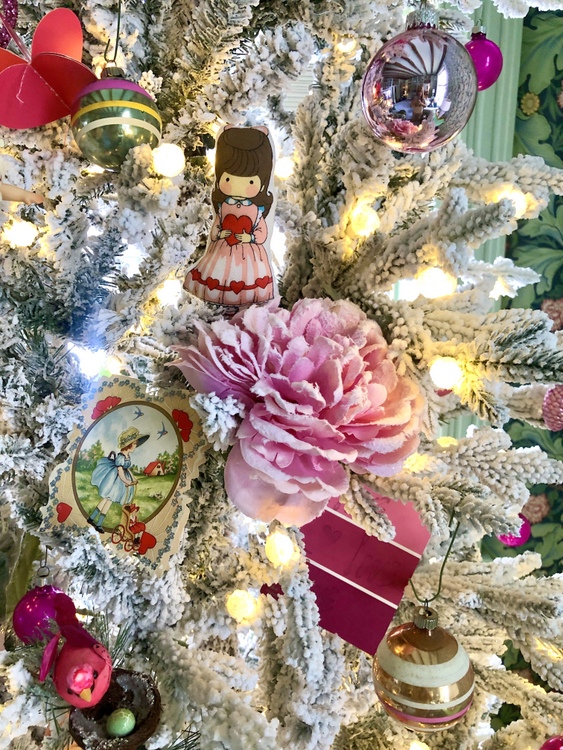 You may notice that I included a few small books about Valentines or love, as well as a small fabric doll. These are vintage Joan Walsh Anglund, one of my favorite children's book illustrators. The floral stems are from Michael's. I've collected old Valentines from estate sales and antique shops over the years, and small ones work perfectly.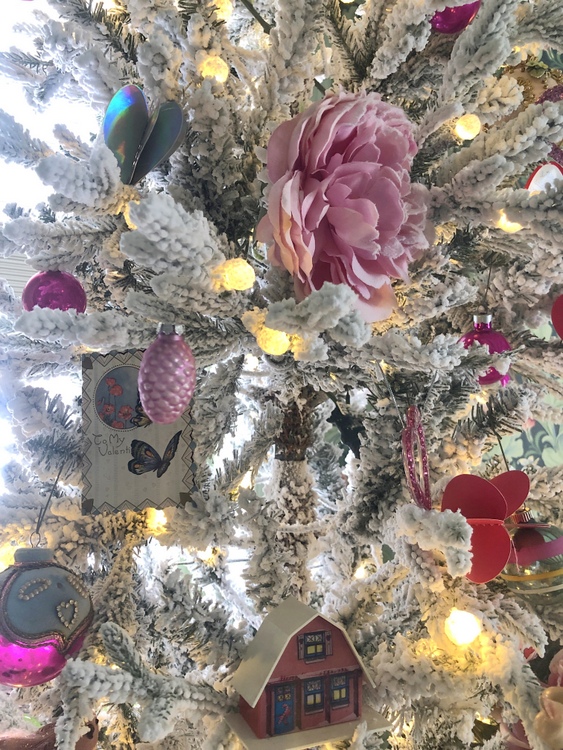 After removing Christmas decor from the mantel, I found a few items to replace those to complement my Valentine tree. I've always loved these little vintage snow toddlers!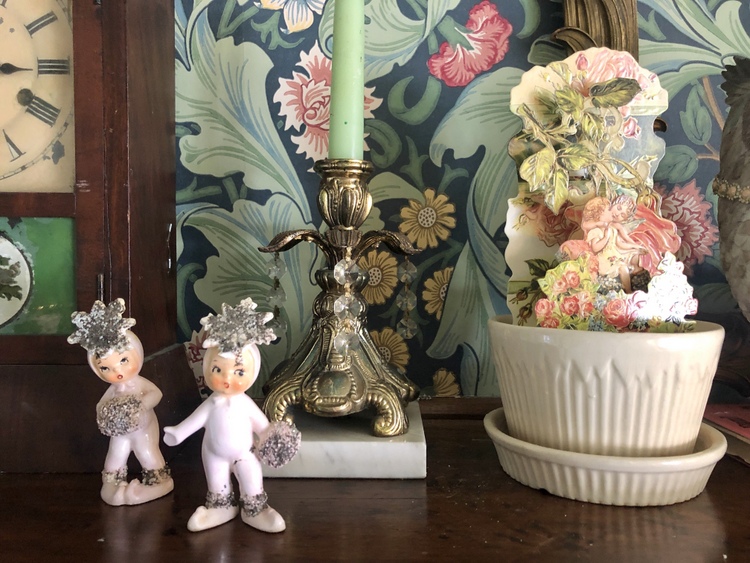 There used to be a fabulous store in downtown Franklin that had amazing Victorian pop-up cards for every holiday. I'm glad I saved some of those I bought almost 30 years ago. Here's a similar set of 6 romantic pop-up cards.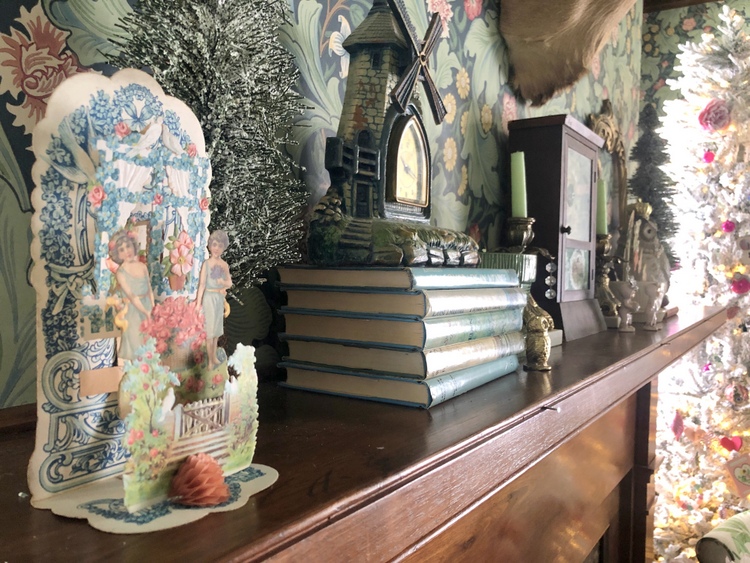 And finally, I used faux pink cabbage stems to create a little arrangement for the coffee table, set in vintage milk glass footed bowl (similar to this one).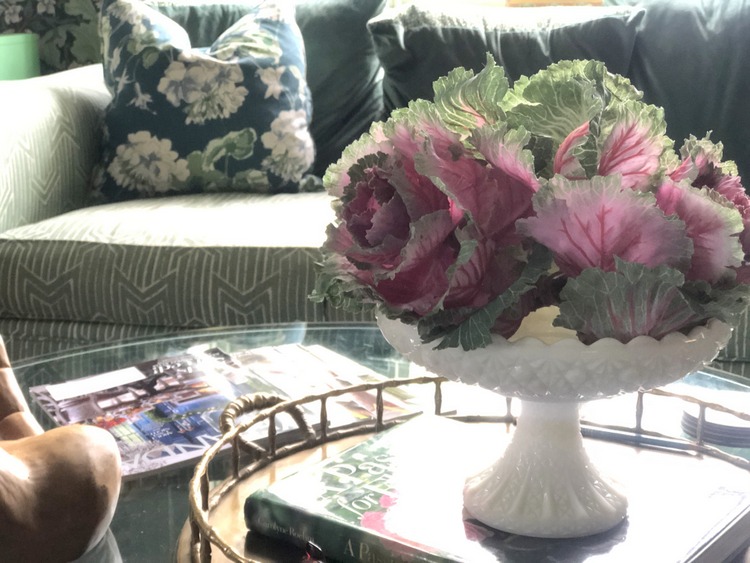 Decorating a Valentine tree was the perfect activity for a snowy day like the one we had over the weekend, and the white tree and lights certainly keep this corner of our library bright and cozy to help us get through winter (and cancelled appointments)!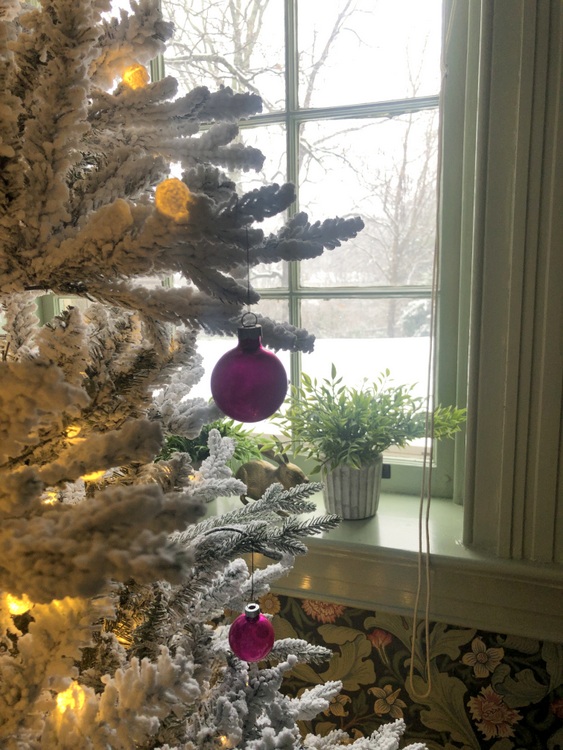 Thank you for joining me today in the coziest spot in Granbery Manor this winter.  It's not too late to decorate your own Valentine tree – I'm so glad I did. Now I don't have to take this one down for another month!
You may want to pin this for next year: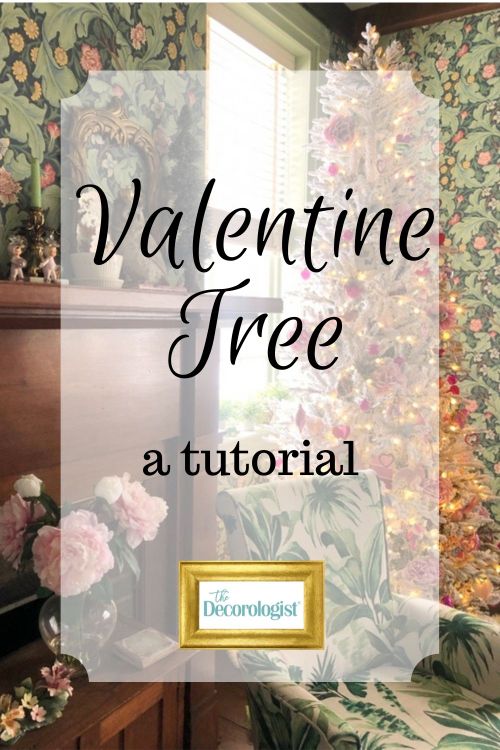 May 2022 be filled with hope and love for all of us.
To help you find sources for your Valentine decor, I've included a few Amazon affiliate links in this post.