Last Saturday morning, I woke up to a snowy Nashville landscape. Lucky for me, a little dusting of snow wouldn't put a damper on a special HomeGoods event that I was honored to host as one of their first Blogger Ambassadors!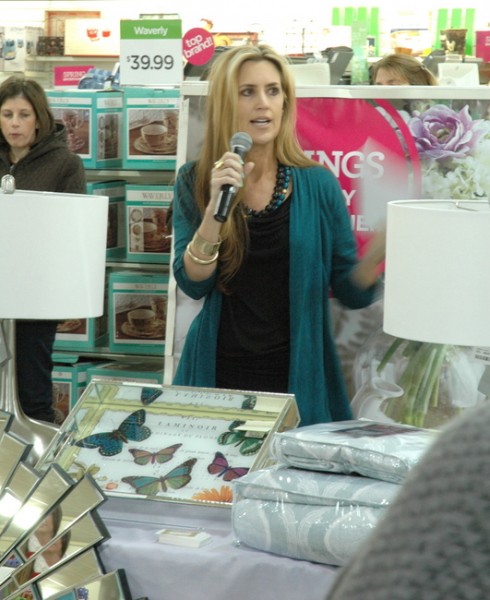 HomeGoods Blogger Event
I had such a wonderful time – the management and staff at the fabulous Hendersonville, TN HomeGoods store were absolutely amazing. We were greeted with a gorgeous spread of breakfast and coffee, as well as complete run of the store before two hours prior to opening to the public!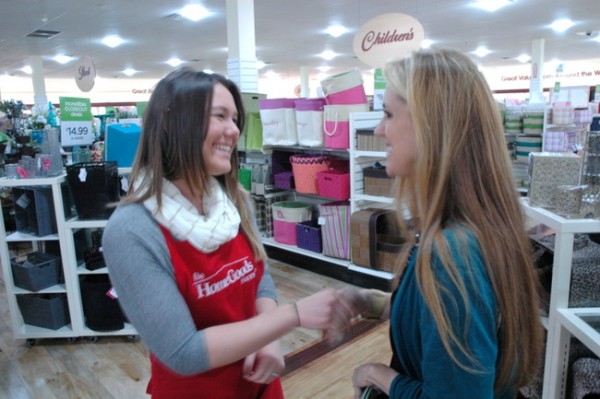 One of the fabulous staff members at HomeGoods!
My assistant and friend, Diana, and I scoured the store to prepare for my presentation. My goal was to gather five of my favorite things to shop for at HomeGoods. I couldn't stop at just five, there were so many great things in the freshly-stocked store!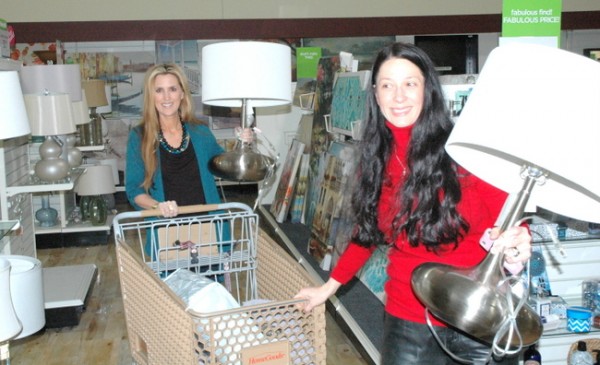 Me and Diana – Early Morning Shopping!
At 8:00 sharp, The Decorologist readers began filing in and making themselves at home and readying themselves for a shopping party!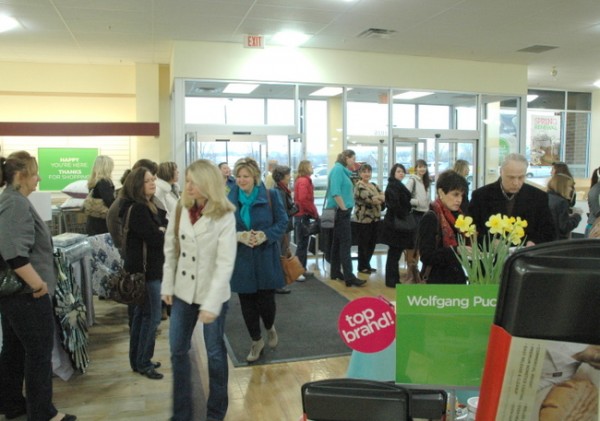 You need a lotta coffee and muffins if you wanna party this early on a Saturday
I shared my insider secrets about how to achieve high-end, on-trend looks with items like lamps, pillows, bedding, and accessories from HomeGoods.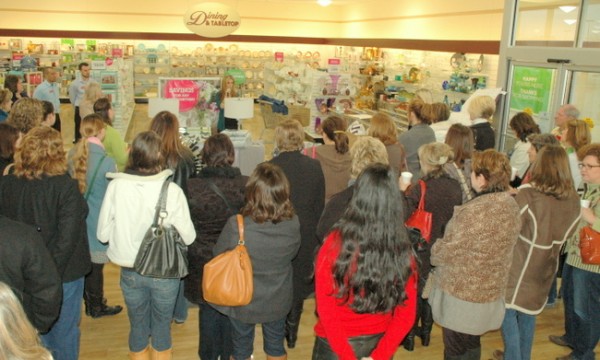 Standing Room Only
I spoke about how I love to use decorative trays to corral collections and create tabletop vignettes in almost any room.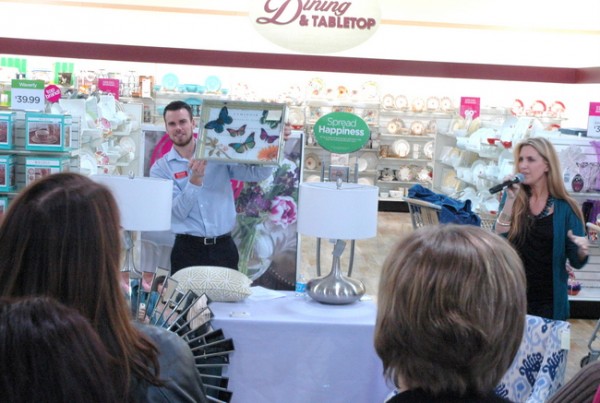 101 Uses for a Fabulous Tray from HomeGoods
Besides the $10 gift cards all my readers received for attending the special blogger party, HomeGoods provided ten $25 gift cards for our "Price Is Right" game.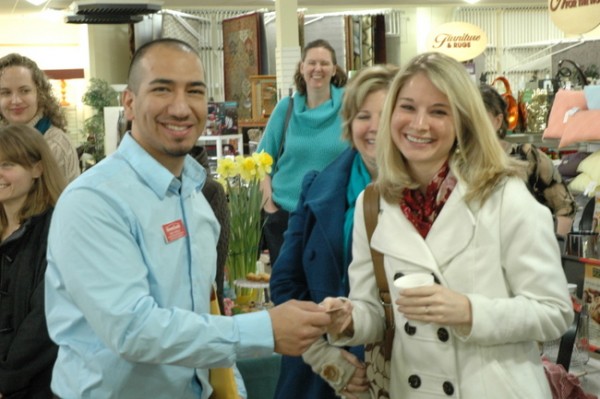 HomeGoods' Eric Handing Out Yet Another Giftcard
I would share one of my favorite finds, then see which party-goer could most closely guess the HomeGoods price without going over. These shoppers caught on quickly, remembering that I told them that all items in the store are up to 60% what you'd pay elsewhere.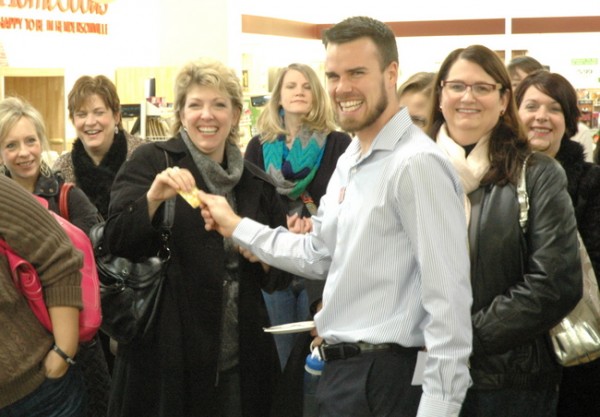 Hendersonville HomeGoods Store Manager, Jake Ranney
Among other things, I showed the shoppers how to create the perfect pillowscape for their sofas. I honestly love teaching people how to make their spaces feel like home, especially on a budget! That's what great about HomeGoods. You can find quality, on-trend decor for such a great price point.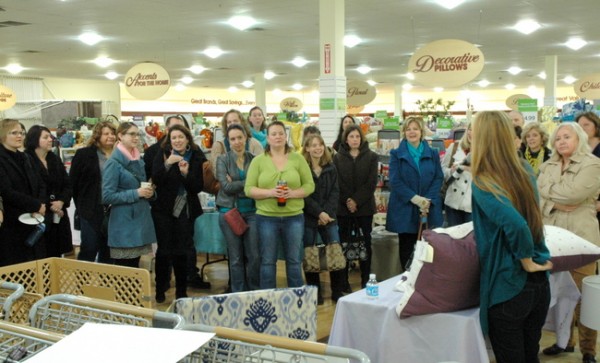 Pillowscapes a-go-go
By the time I finished my decorating presentation, everyone was geared up to start shopping!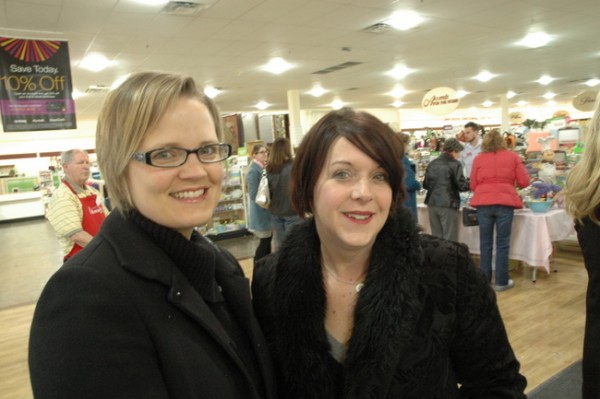 Who's Ready to Shop?
I got to meet so many awesome readers and help them make some great choices for their home. Isn't this wooden mirror fabulous?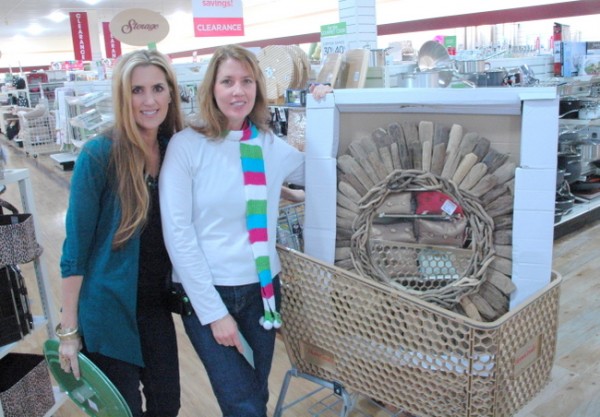 This Mirror is the Perfect Focal Point for Any Room
Look at all the fun finds my readers found at the Hendersonville, TN HomeGoods store. I have a similar dressform that I found at HomeGoods a couple of years ago – check out how I use this little treasure in my home.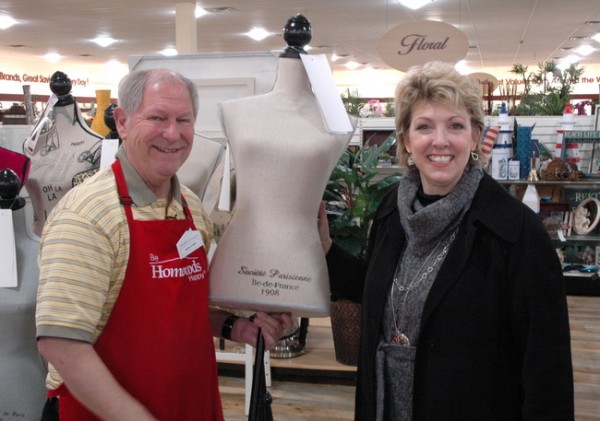 Fun Dressform for Displaying Jewelry or Scarves
Let's get down to the real deal: HomeGoods provided me with a $500 gift certificate for hosting the party. After helping all these other people shop for their homes, it was my turn. What would I buy for my own home? Well, I immediately noticed this pile of fabulous tables near the checkout.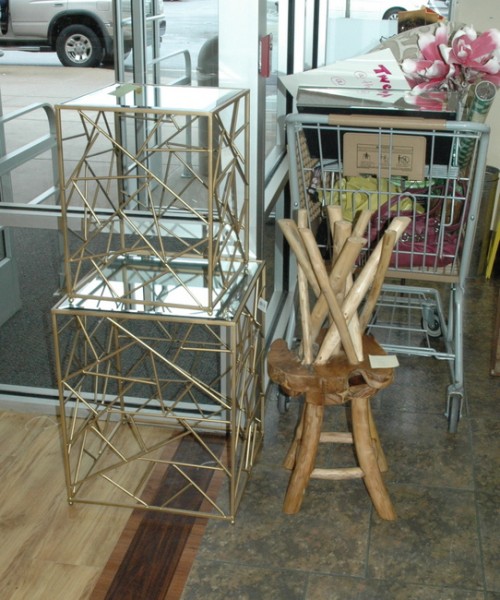 The HomeGoods Mother Lode
Yes, they had a sticky note with someone's name on them, but an hour passed and no one claimed them! I finally had the manager page the person over the intercom. Well, they were eventually claimed by one lucky shopper, although she decided to pass on the larger gold metal table because of a small chip in the glass top. Guess who snatched that baby up for a mere $50?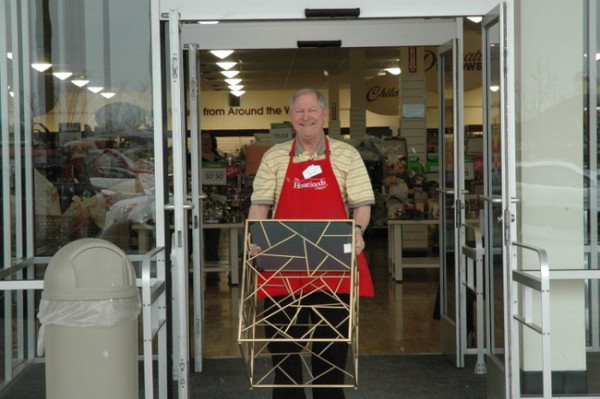 HomeGoods' Wayne got it to my car quickly, before she changed her mind!
What a fun way to start a weekend, don't you think? If you're in the neighborhood, make sure you stop in and shop at the beautiful Hendersonville HomeGoods store.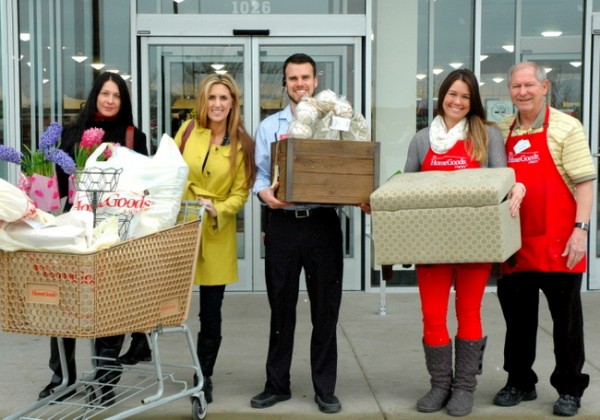 Hendersonville HomeGoods Store Manager, Jake Ranney, and his crew loading up my car
I absolutely LOVE the gold metal table I snagged, but my other favorite find of the day was the gorgeous mirrored tray for less than $30: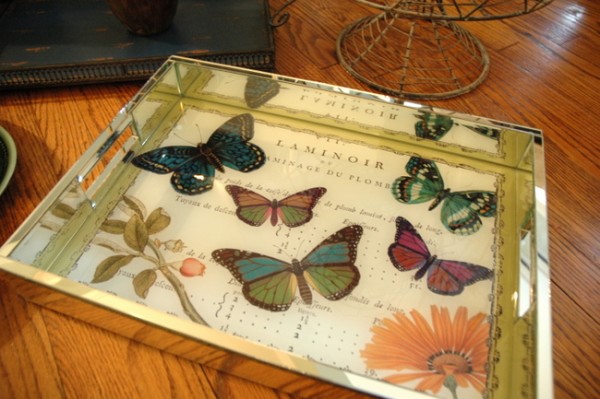 Butterfly Mirrored Tray from HomeGoods
Oh, I almost forgot to announce the winner of the "Tweet Your Favorite HomeGoods Find!" The winner of a $50 HomeGoods giftcard is Dana T. of Franklin, TN for tweeting her fabulous find: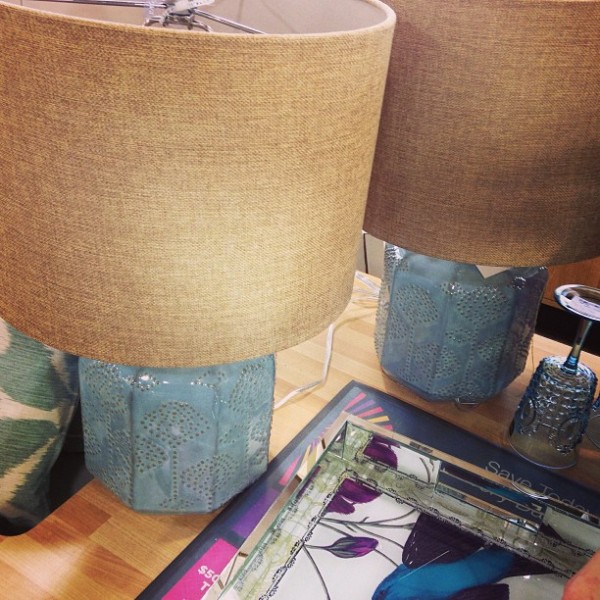 Pair of Stunning Lamps, only $39 each
Dana must have driven about an hour to attend the event, so she earned that gift card! I've still got about $200 to spend on MY gift card – I'll let you know what I find, of course. If you attended the HomeGoods Blogger Party, please tell us what treasure you found for your home.
Share this Post