I just spent a couple of days at the rural farmstead of my children's school director. It forced me to disconnect a bit, which is why I always volunteer to chaperone when she invites students to her farm.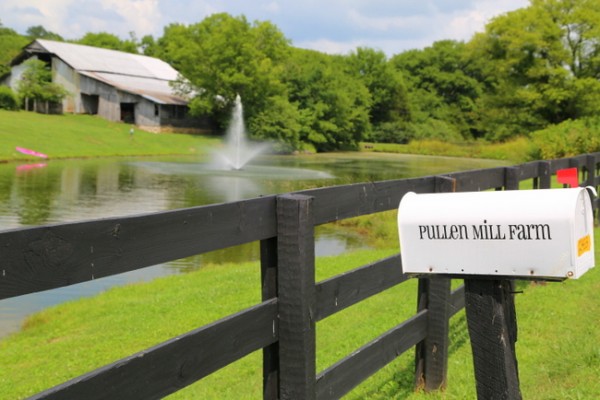 That and the fact that her home is a fantastic historic treasure – a combined 1900 farmhouse connected to a much older log home.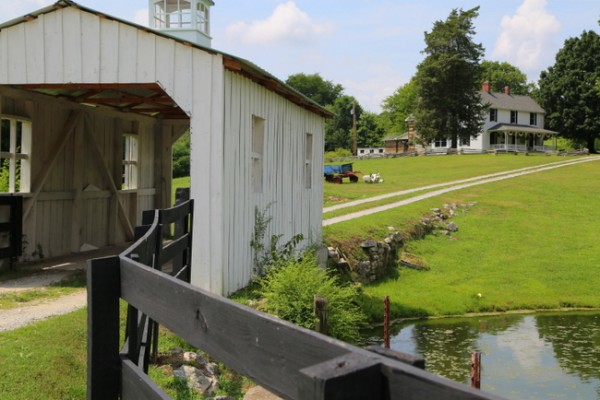 The original log home was built by a soldier from the Revolutionary War on the land gifted to him for his service.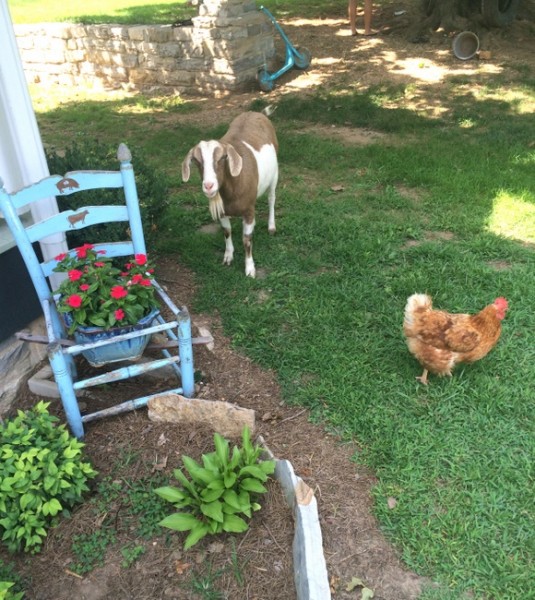 This was my fifth trip to Pullen Farm, and this time I scored my own room. I slept with the windows open and was awakened by a rooster's crow instead of an alarm clock.  Below was the view from one of the windows in my bedroom.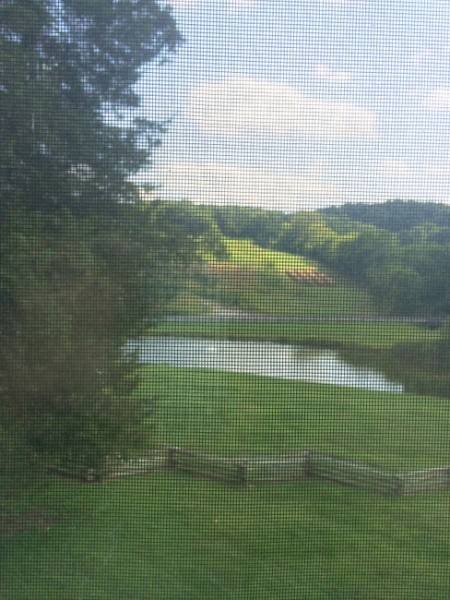 now THAT's a view!
We always go berry picking when we visit the farm. Blackberries and blueberries are in season!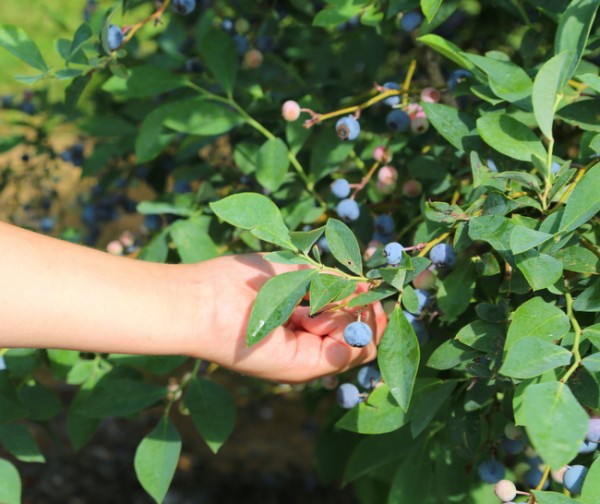 While the children were picking berries, I snuck away to an estate sale (gasp!) that I spied nearby. I had to take a photo of the road name. Did I mention this is rural Tennessee?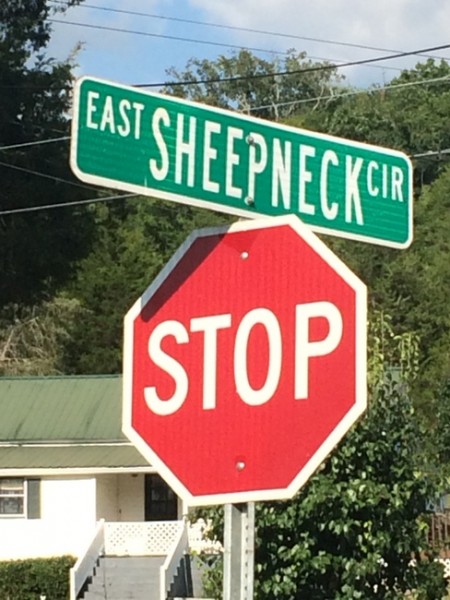 I apprehensively drove up the steep, curvy drive. I could not believe what I saw when I reached the top.
If you could collect it, this estate sale had it. Vintage cars and planes were only a fraction of a life full of hoarding collecting – the interior of the home was chocked full of vintage glassware, cookie jars, antique furniture, etc.  I only took pictures of the most impressive items!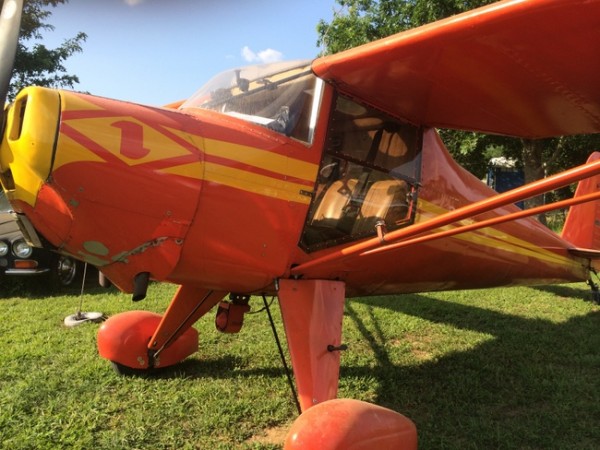 I saw something very similar, but in nowhere near the condition of this vintage fuel pump on American Pickers just last night: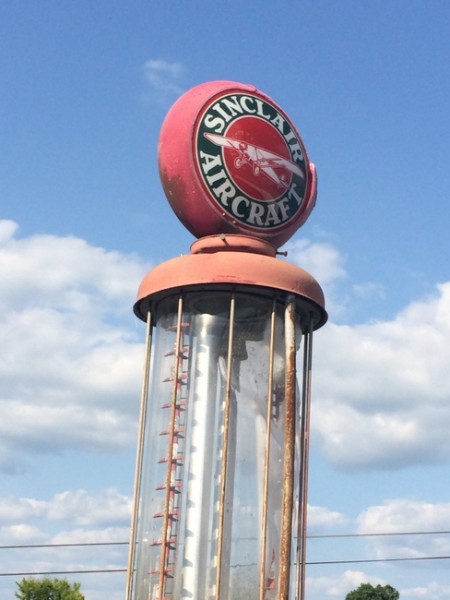 vintage fuel pump
I thought sure I might see Mike Wolfe around any corner – he does live right outside of Nashville.  Anyway, I picked up a few treasures for myself – a pair of vintage genie lamps and a freaky little gnome.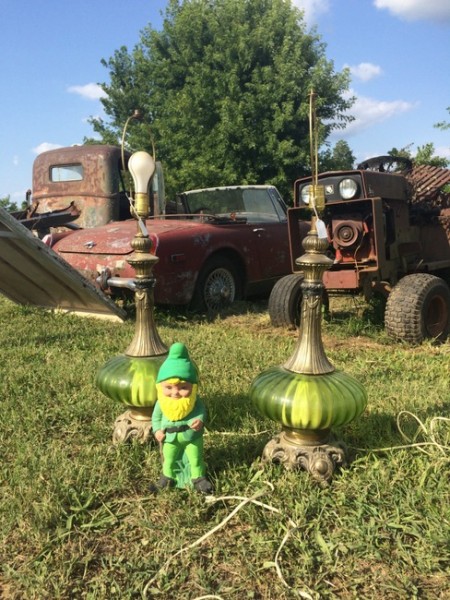 After hitting this estate sale, I drove around for awhile on the back roads of town.  Whenever I'm away from home, I always imagine what it might be like to live somewhere else.  There were so many abandoned houses, which have always been fascinating to me.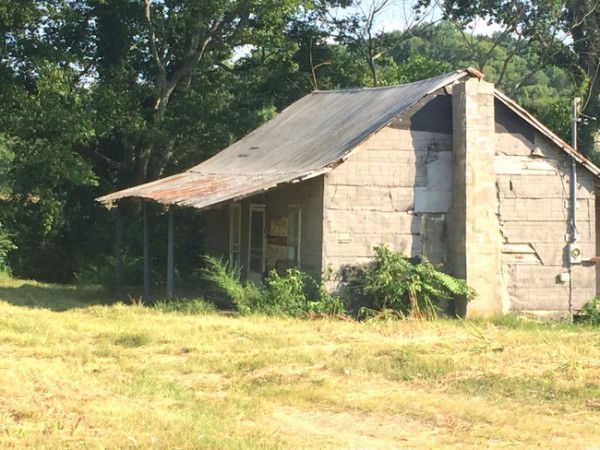 I always wonder – what happened to the owners?  Did they just take off?  Die?  Is the house beyond restoration, or does it still have a chance?  So many questions.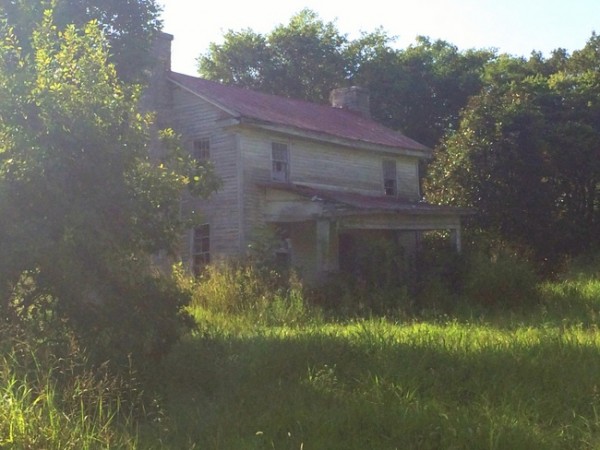 After my solo excursion, I returned to the farm to eat a home-cooked meal and watch the kids make pies from the berries they had picked.  They divided into teams, and I got to help judge the four resulting pies.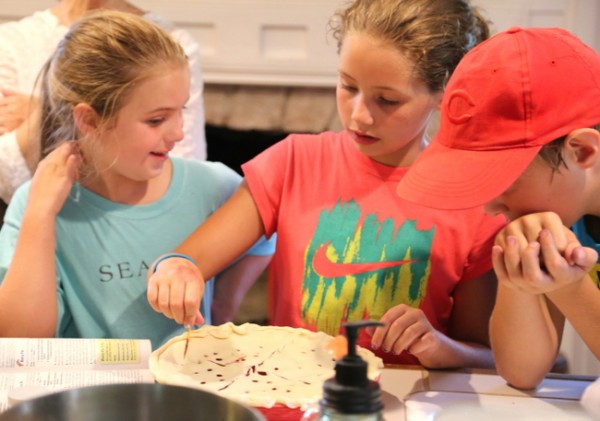 Two of the pies were pretty much inedible, but the other two were not too shabby.  The next day, we had lunch in the neighboring town at the Soda Pop Junction.  The restaurant has tons of history and operates out of a building erected in 1860.  Who else wants an old-fashioned milkshake?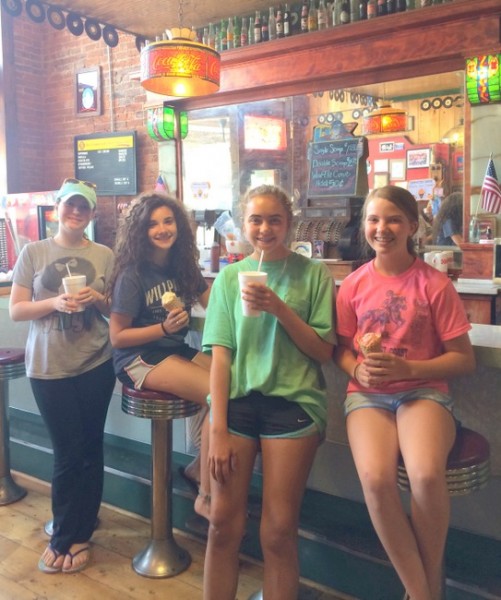 Soda Pop Junction, Lynnville, TN
If I wasn't such a grown-up, I would have totally tried to ride this awesome vintage carousel.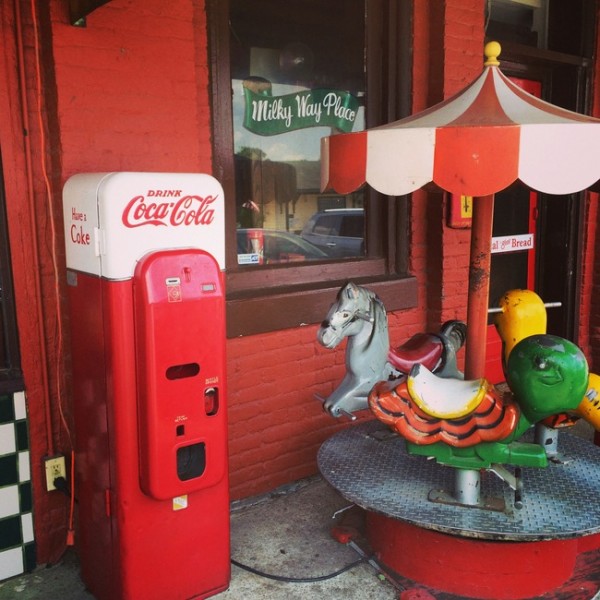 The kids made some great memories.  And I didn't even tell you about the prank where the girls put a big chicken in one of the boy's beds in the middle of the night.  And that was the school director's idea!  Wish I had a photo of that . . .
Share this Post