Last week, I spent one morning taping a couple of segments of the Nashville-based Talk of the Town television show.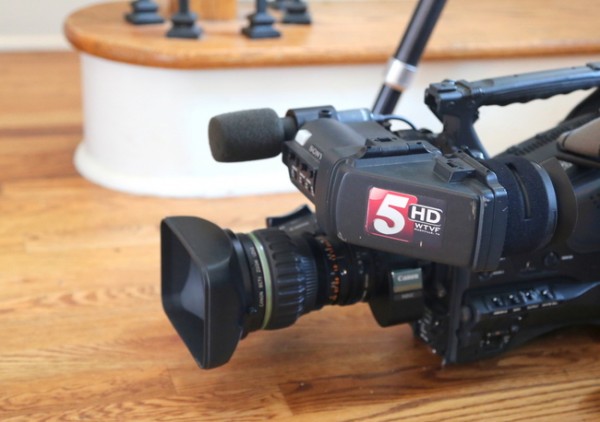 Host Tuwanda Coleman asked me to speak about home staging.  I shared some tips for appealing to the widest audience possible and for making rooms appear larger.  Brentwood Area Homes Realtor Melissa Allen let us use her home for demonstrating how my tips work. When Melissa moved into this home, I helped her choose the interior paint color palette and decorate her new space.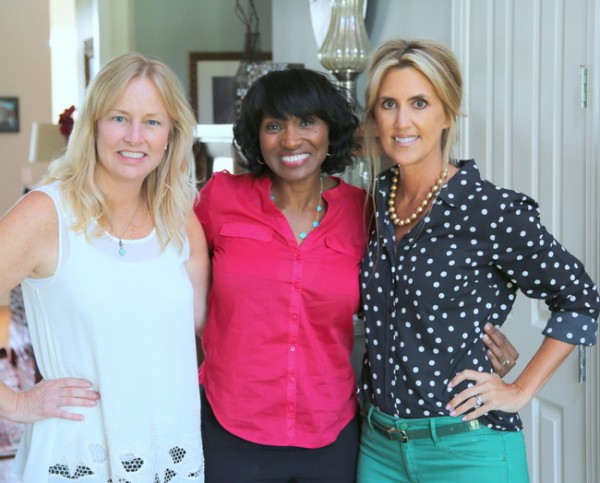 Melissa Allen, Tuwanda Coleman, and Kristie Barnett 
Tuwanda is such a professional.  She's a natural in front of the camera, but is also an amazingly kind and warm lady.  Mike, the cameraman, let Melissa's daughter take a closer look at his sweet equipment: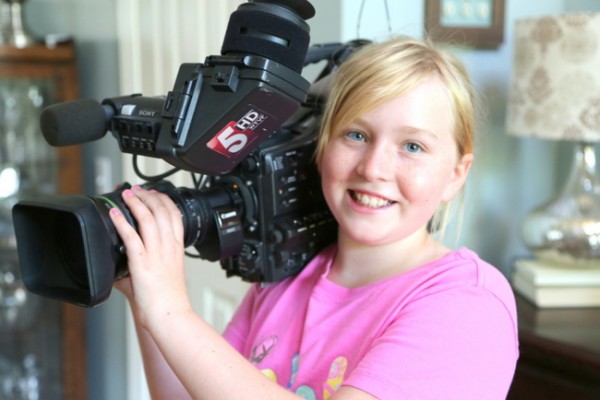 One of the segments aired yesterday, and the next is scheduled to air next Thursday, August 7 at 11:00 CTD. Click here if you want to see yesterday's segment!