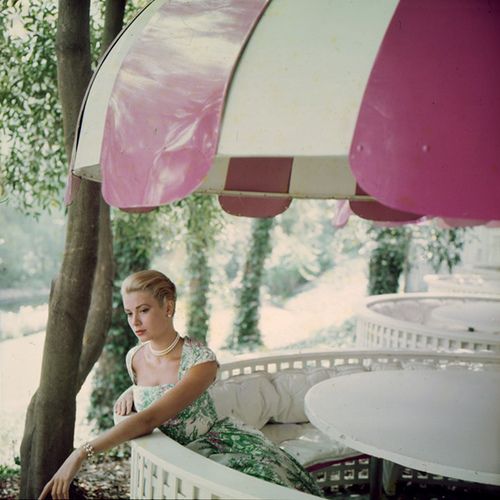 No, there's nothing new about cabana stripes.  They are classic, just like Grace Kelly.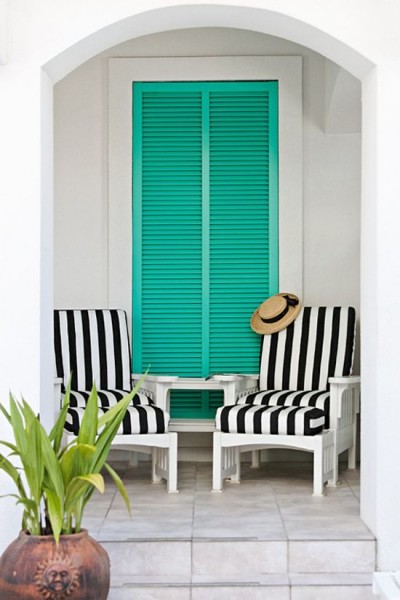 There's something crisp and beachy about cabana stripes.  You can pair nearly any color with white to create a classic pattern that somehow seems new.  If white is not one of the two colors in the stripe, it's NOT a cabana stripe.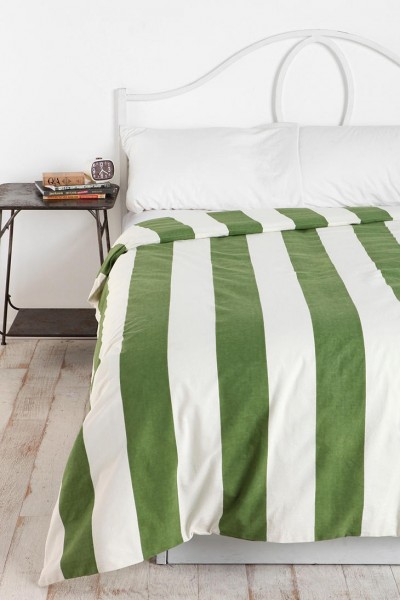 Thin, small stripes are considered pinstripe – cabana stripes are nice and wide.  Wide, vertical stripes look most "cabana," but you'll find lots of wide horizontal stripes identified as cabana.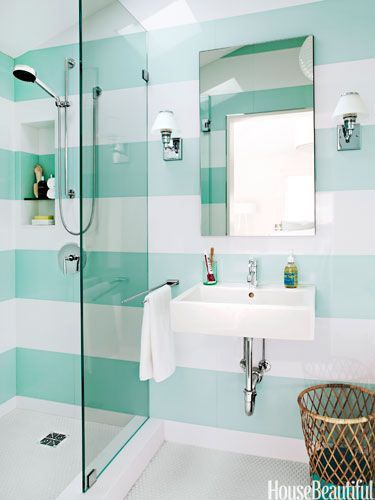 The tile in the bathroom above is layed out in a cabana-striped pattern.  While vertical stripes can make a room appear taller, horizontal stripes can make a room appear wider.  Our eyes can't help but follow the lines!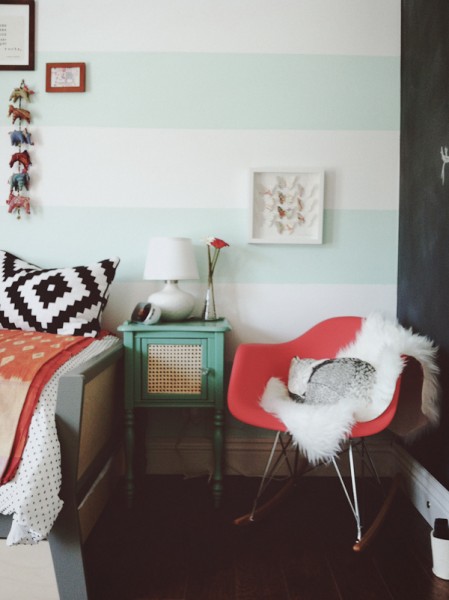 Chalk White Arrow via Pinterest
An orange, mint, and white color scheme in the room above is a truly fresh color combo. Great for a modern family room or an unexpected choice for a baby's room.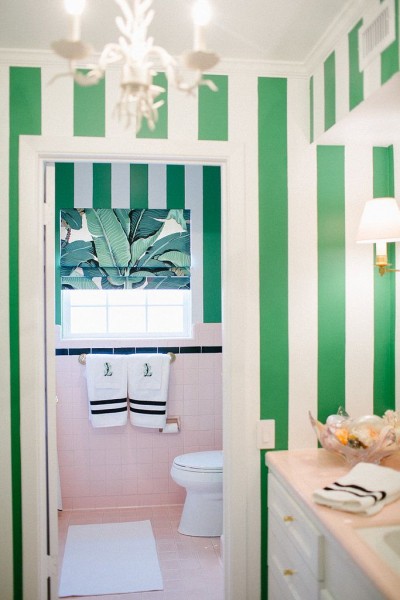 I love the emerald green cabana stripes paired with the vintage pink and black tile in the bathroom above.  Embrace the era of your home and take it up a notch!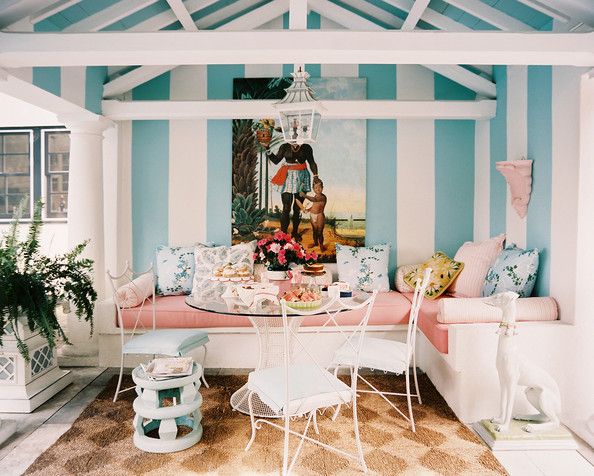 Lonny via Pinterest
Cabana stripes are everywhere – I've seen it in HomeGoods, Ballard Designs, and Horchow all this weekend.  Do you like?
Share this Post