You've all heard of the "man cave" by now, and many of you may have one in your own home.  The term "man cave" conjures up images of a dark basement filled with a monster-sized flat screen television, leather recliners, and (sorry) ugly decor.  Since Father's Day is approaching this weekend, maybe it's time for a new and improved vision for the man cave. Let's start by dispelling a few commonly-held myths about what the perfect man cave should be.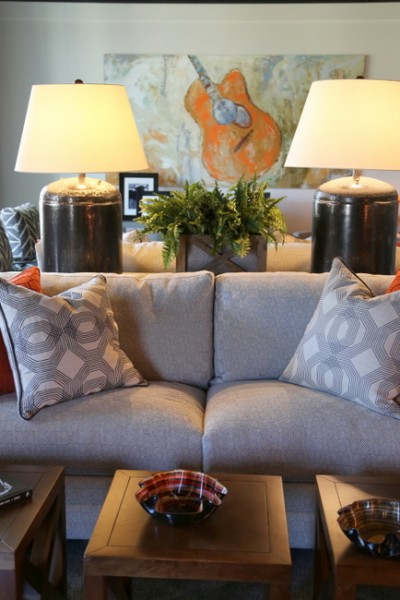 man cave?
Myth #1 –  The man cave should be a dark space, usually in a dank basement area.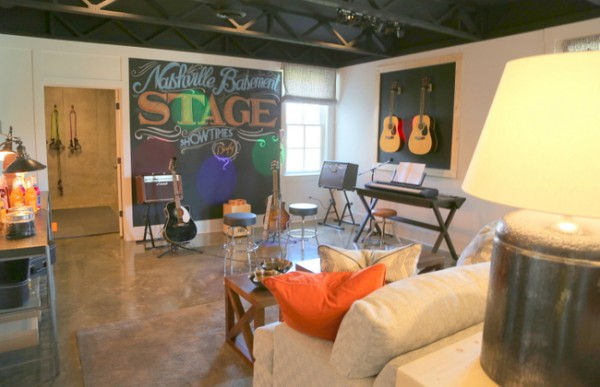 A man cave doesn't have to be dark and ugly to be masculine.  A basement space is fine, but the more natural light you can let in, the better.  This basement in the 2014 HGTV Smart Home is a walk-out type, so there are multiple windows and a light paint color on the walls. It's still masculine, with it's stained concrete floors and black accents.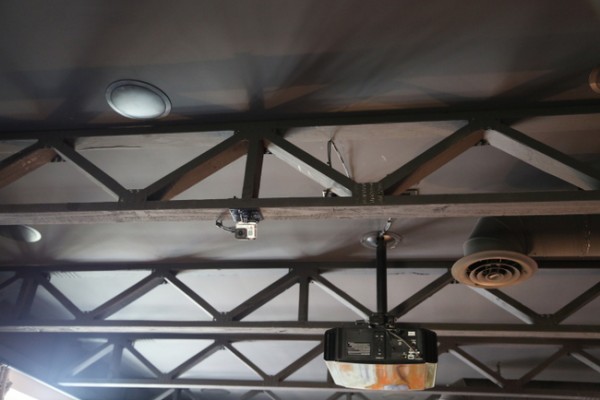 black beams and ceiling
And the exposed ceiling beams and vents were painted out black, another masculine and industrial touch.
Myth #2 –  It's all about the television, so that should be the focal point.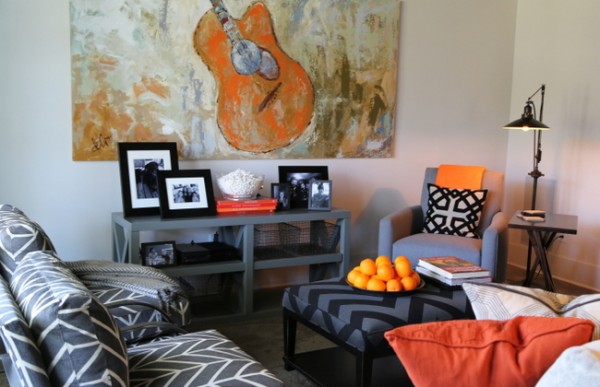 HGTV Smart Home Man Cave
This end of the man cave features seating, family photos, and a great piece of guitar art.  But where's the television, you may ask?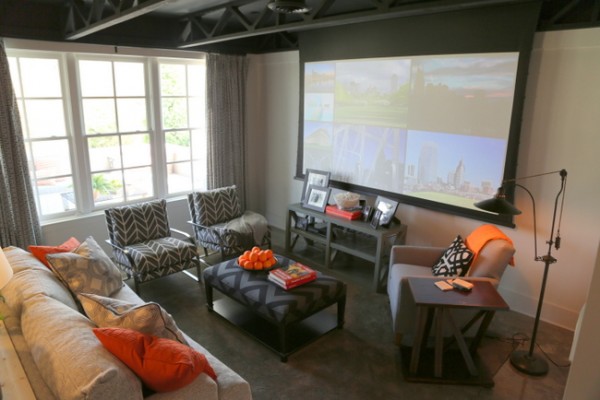 projection television screen 
With a flip of a switch, a big screen descends from the ceiling in front of the guitar art to transform the space into a great space for watching movies with friends and family.
Myth #3 –  A man cave should be about comfort, so leather and theatre-style seating is the way to go.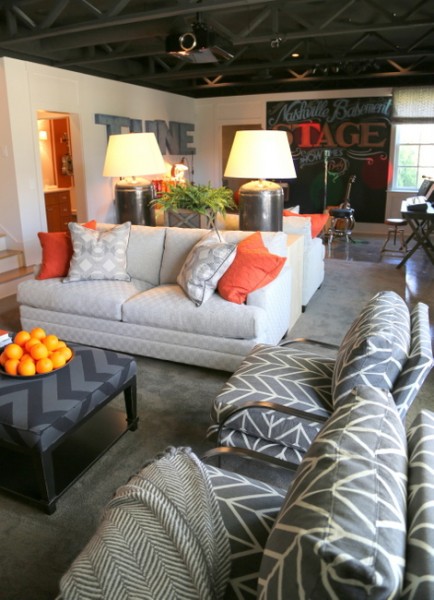 clean and masculine upholstery
Why do people think leather is so comfortable?  It can be cold, sticky, and noisy with every position shift.  And who needs recliners when you've got a comfy ottoman to put your feet up on?
Myth #4 –  A man cave should be about the man it's created for – his hobbies and interests.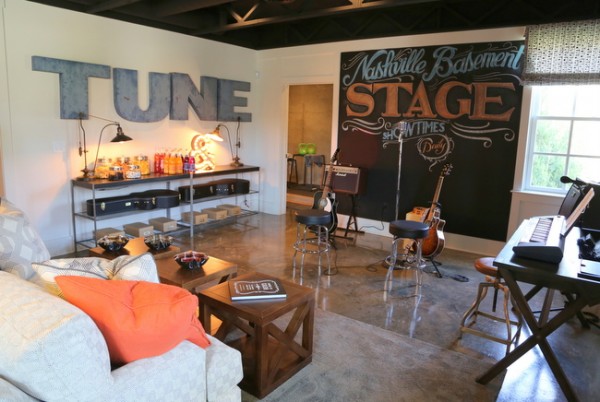 a musician's dream man cave
I tricked you – this one is no myth! This man cave caters to its intended owner – a musician who likes to watch movies with his kids, jam out with his friends, and work out by himself before heading to work.  There's a small adjoining room with a purposely unfinished look for the most manly of workout spaces.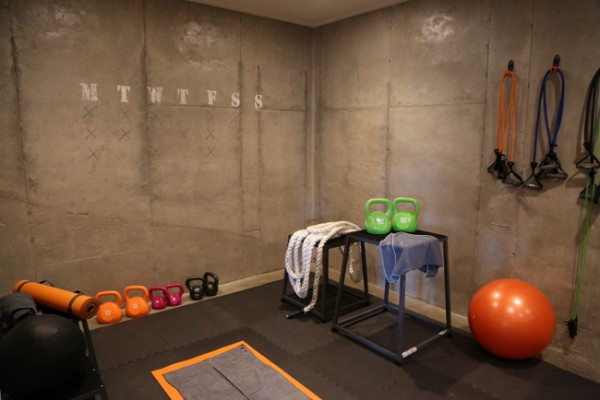 Crossfit style workout room
Now that we've dispelling the myths of the man cave, doesn't it make you want to make over YOUR man's space for Father's Day?
Share this Post