In my line of work, I hang a lot of artwork. People don't always have a large enough piece of art to fill in an empty wall space in their home. Or they have small art pieces that they love, but that get lost all alone on a large wall.  I've said it before, and I'll say it again: I'm nothing if not resourceful.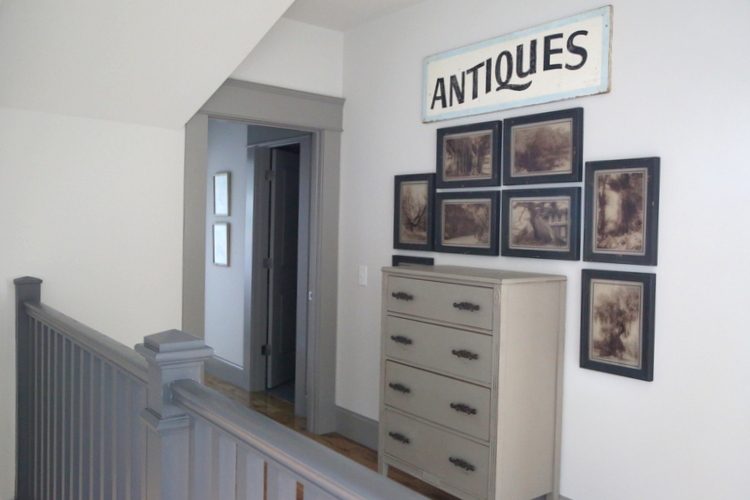 The host of Talk of the Town, Meryll Rose, recently invited me to share some of my tips and tricks for hanging art in groupings!  In the television segment, I shared a few examples of art groupings I created in my client's home and explained my process for hanging art in each grouping. Just click on the picture below after you finish reading this post.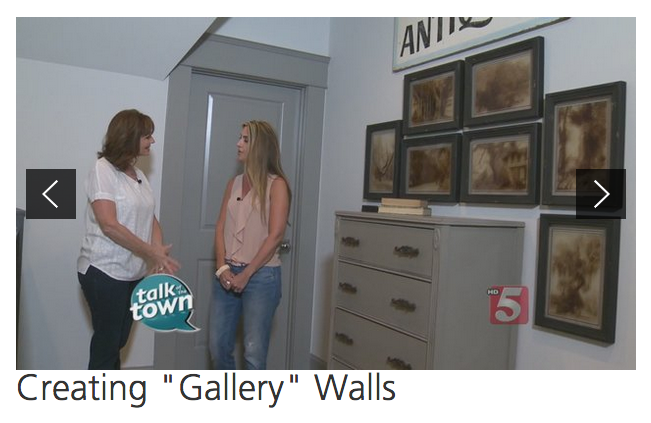 I've learned a lot over the years, and I absolutely love to teach others how to make their interiors amazing. If you want to learn more about hanging art and arranging furniture with my method called Architectural Harmony, check out my video workshop: Just the Right Furniture Arrangement. If you are a professional stager, my webinar, Psychological Staging for Living Rooms may be particularly helpful for you since I address arranging furniture in rooms with architectural challenges (corner fireplaces, multiple openings, odd angles, etc.).
And if you want to learn it all and become a professional home stager (or take your staging business to the next level), you'll want to find out more about my Expert Psychological Stager certification course scheduled for September 17-19, 2015 in Nashville, TN. Space is limited, so sign up ASAP to reserve your seat in the course.
Early bird sign-ups for individuals are currently on sale with a discount of $200, just click here. Sign up today and look forward to visiting the amazing city of Nashville at the best time of the year.
And, for the next two weeks, if you sign up with a friend/colleague, you each receive a discount of $300 off the course price. To take advantage of this deal for a limited time, please email my assistant directly and she will invoice you at the discounted rate:

[email protected]

.
I'm headed to Chicago this week for a little vacation, so let me know if you have any tips for me about what I need to see while I'm there!