The new season of Mad Men FINALLY aired while I vacationed with my family in Arizona a few weeks ago.   We got to stay in the delightful Hotel Valley Ho for a couple of nights, which is exactly the kind of place Don Draper would have chosen if he were on vacation!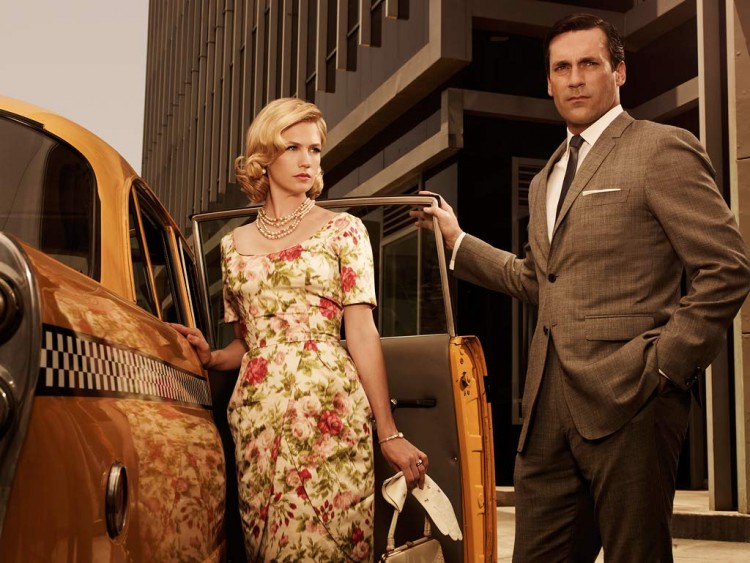 Check out the colorful exterior of the hotel: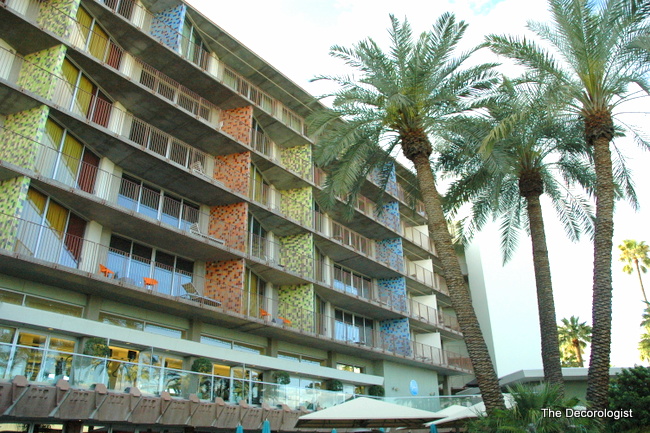 Hotel Valley Ho – Scottsdale, Arizona
Built in 1956, this mid-century blend of modern and southwestern style became Hollywood's getaway destination.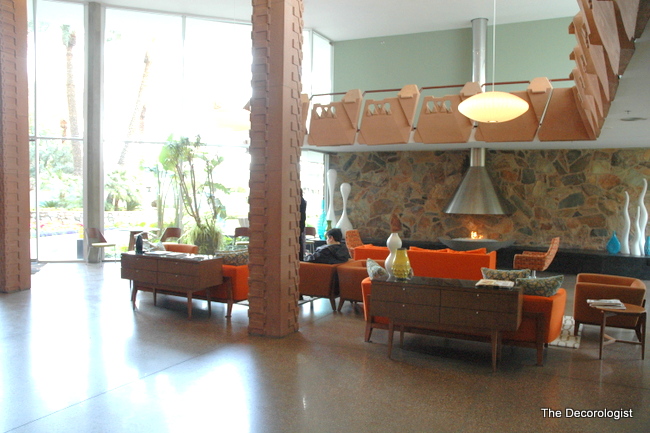 Hotel Valley Ho Lobby
Lots of celebs like Bing Crosby and Bob Hope frequented the Hotel Valley Ho in Scottsdale, Arizona.  Robert Wagner and Natalie Wood even married here.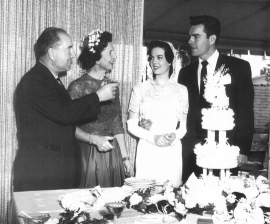 Here I am in the lobby, feeling a bit like Betty Draper.  Well, maybe more like Peggy Olsen.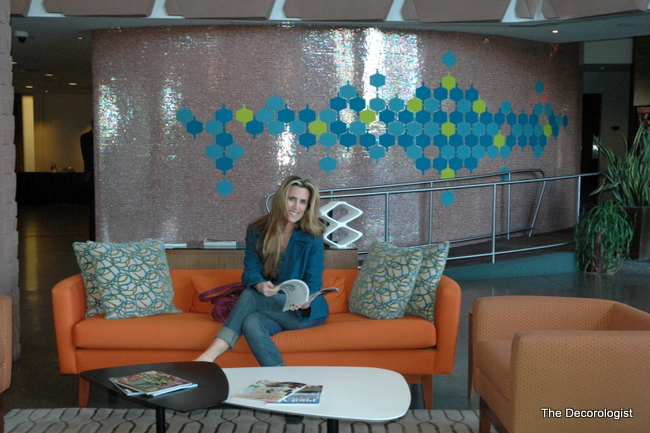 Valley Ho Lobby
This is what our room looked like. – it was one of the standard guest rooms.  There are  more swanky options, but it was really cool.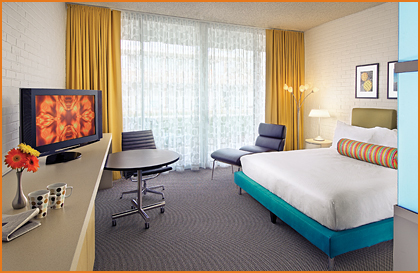 Hotel Room at Valley Ho
The compact bathroom was fabulous and coated in this luscious dark teal color.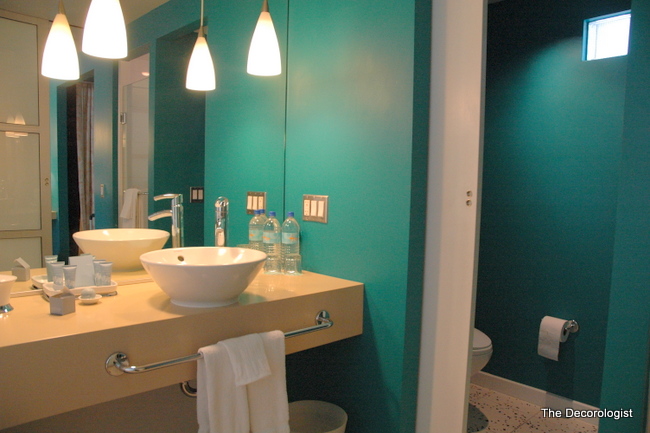 Fab Potty at Valley Ho
We had a large patio beyond the sliding doors, and the courtyard beyond looked like this: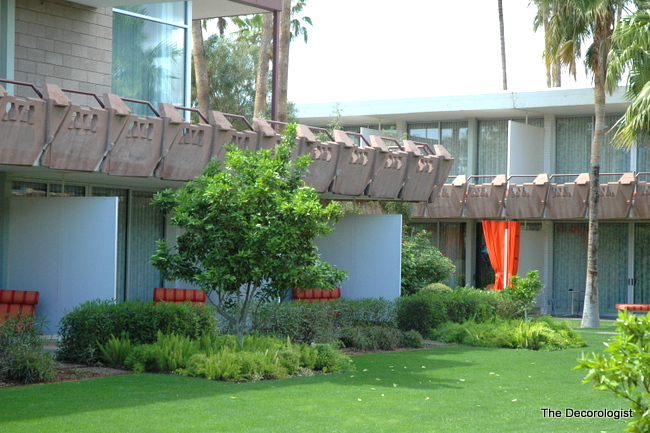 Mid-Century Meets Southwestern Style
I can only imagine what it would have been like poolside in the 1960s . . .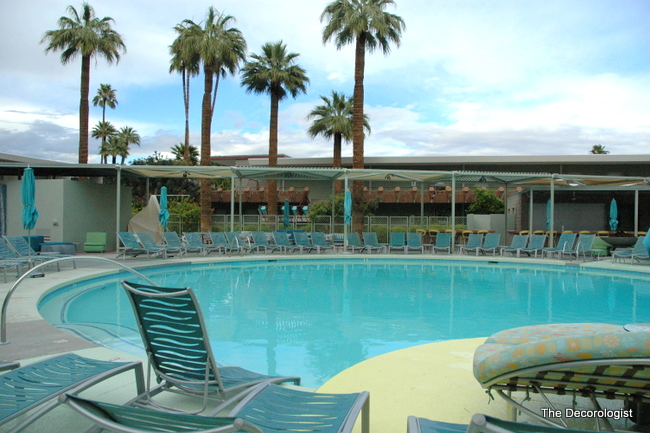 The whole vibe of the place was very Palm Springs.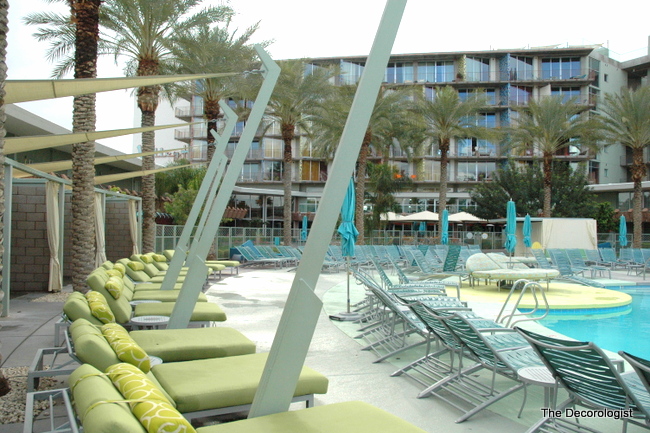 We dined at Cafe ZuZu, which was absolutely amazing.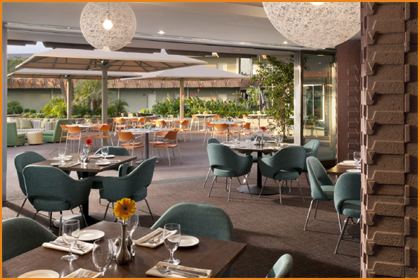 This was the way the hotel looked when it was first built in 1956.  It underwent a major renovation/restoration in 2005, which brought it back to it's mid-century splendor.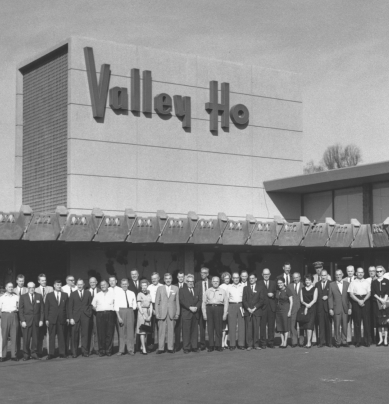 Oh, and I told Don you all said "hi."