I posted on Facebook a couple of weeks ago that I ordered a new rug online.  I was out of town on vacation last week and, even though I wasn't ready to come home, it was exciting to know I'd get to come home to a brand new rug! That sounds so incredibly weird, but those are the kind of things that get me excited. Anyway, the rug came in and I simply adore it!  Look at my little girl standing on my new rug – even her toenails match: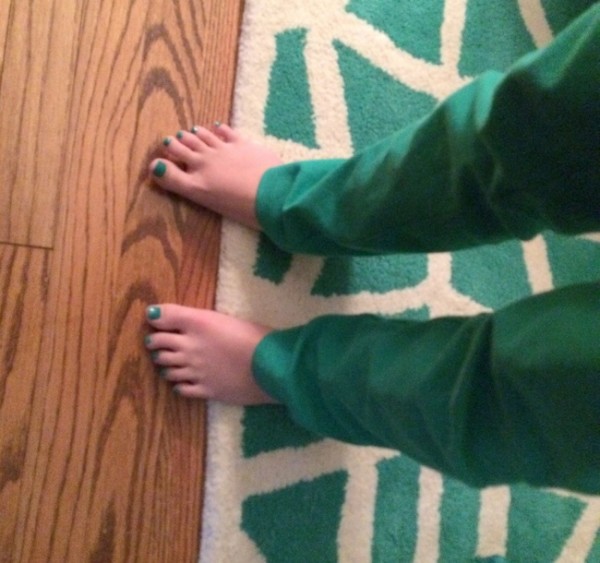 As the days are getting shorter and I'll be seeing less of the sun (wahhh), I can use a bright, happy pop of color in my living room. And colorful, it is: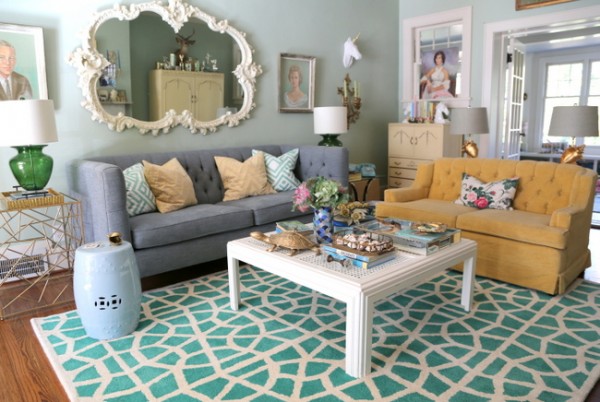 It's like a crazy green spider web, and the emerald color is spot-on what I was hoping for.  Totally ties in with my green glass lamps and sofa pillows.  I like my minty wall color even better with all this vibrant emerald green going on. I'm hoping this is all relevant given my rant on trending greens earlier this week!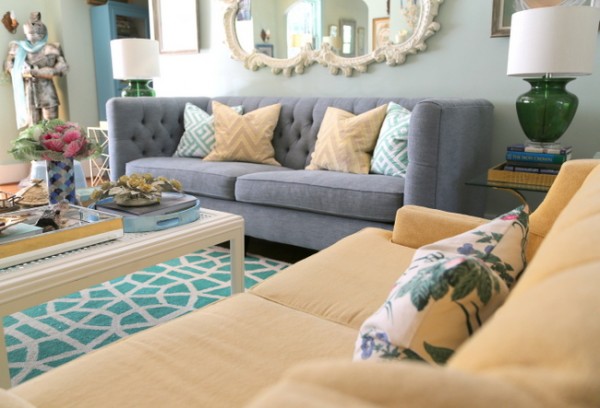 I have a couple of other little things to show you, too.  One of the goodies I found at the Bella Rustica sale a few weeks back was a cluster of faux kale.  I couldn't resist the green and pink, and thought I could make a "bouquet" of it for my cocktail table.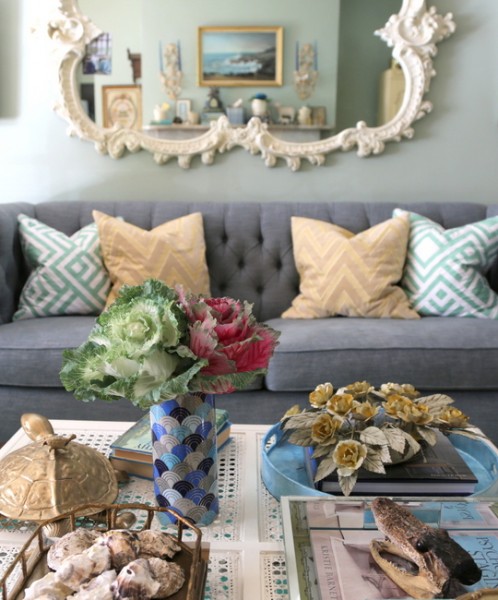 faux kale bouquet from Fancibags 
I popped it into this cool and funky vase that was a gift from Make & Model's Brandy Adams. You may notice something else . . .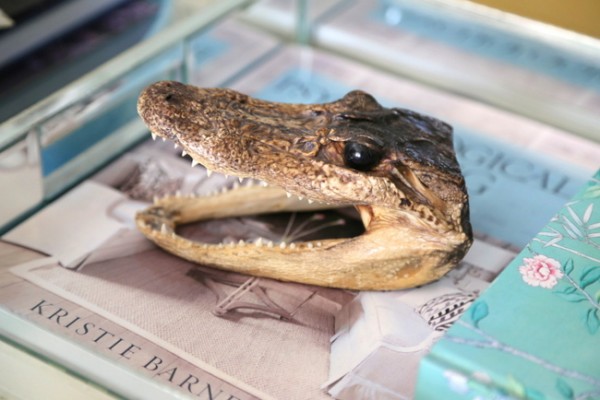 I found this little alligator head at an estate sale recently. The guy who was the cashier at the sale saw me pick it up off the bookcase and look at it.  He started laughing, saying something jokingly about how maybe I wanted to buy it. It was marked $15, but he said he'd give it to me for $5 before I had a chance to tell him I seriously DID want it. My favorite great aunt used to have one when I was a small child. I remember being fascinated by it and it's tiny, scary teeth.  It may be time to switch gears back to rugs . . .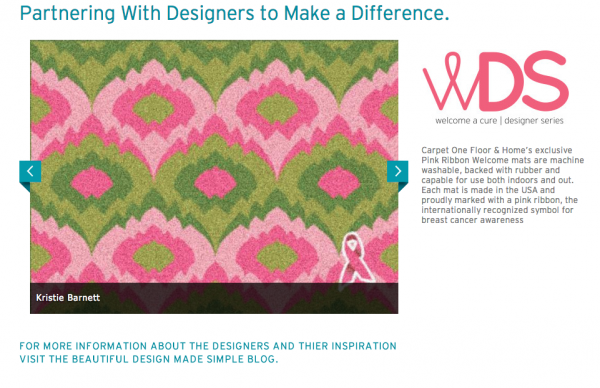 Forget the alligator head, and let's talk about who won the rug I designed for Breast Cancer Awareness.  I so appreciated the comments I got last week from breast cancer survivors and those who have had family members with breast cancer.  Here are the 5 winners who will get one of the welcome mats from Carpet One that I designed:
Shaina
Victoria R.
Janet K.
Michele
Rebecca D.
If you left a comment on the rug post and your name is above, we will be contacting you shortly to get your mailing address so we can send you a welcome mat!  I appreciate all of you – the time you spend reading my rambling thoughts and the comments you leave for me to read!  Hope you all have a wonderful weekend.