Benjamin Moore announced their 2015 Color of the Year, Guilford Green HC-116.  It's a perfectly nice color, and it certainly has it's place – but not as Color of the Year.  Let me tell you why not.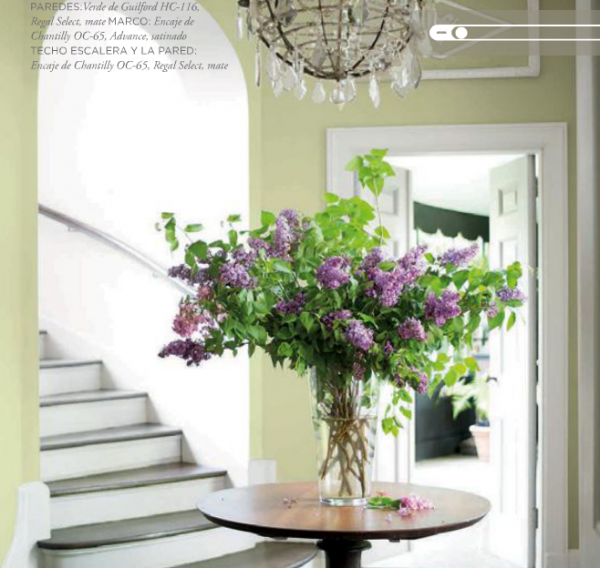 When I think about a paint color that's dubbed "Color of the Year," I assume it would be:
The "it" color.
The color that's about to burst onto the scene.
The most on-trend color of 2015.
The hottest color to paint the walls in your house.
Am I off-base here?  Is it acceptable for the so-called "Color of the Year" to be a perfectly nice, but not a particularly on-trend, color? Let me explain.  As a Paint Color Specialist who develops interior and exterior paint color palettes for homes every day, I tend to sort any given color family into types.  So let's talk greens, since that is the color family Guilford Green is in.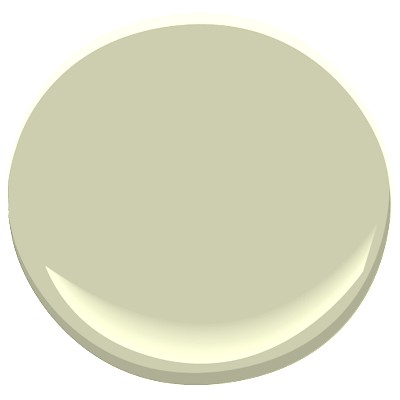 Benjamin Moore Guilford Green HC-116
There are greens that I consider muddy greens.  They are brown-greens and they take on more of an olive or army tone.  I use them on occasions when called for, but they are NOT trending greens.  In fact, we are still worn out with muddy greens that were all over creation in the 1990s (and I'm not going to specific name any of the dated muddy greens that are running through my head right now, because I don't want to hurt anyone's feelings).  Yes, olive is hot in the fashion world (I just bought a pair of olive skinny jeans), but I don't see it making a strong showing in the land of decor any time soon.  Because then about half of us could pull own old olive sofa out of the basement rec room and be right on trend, right?  I don't think so.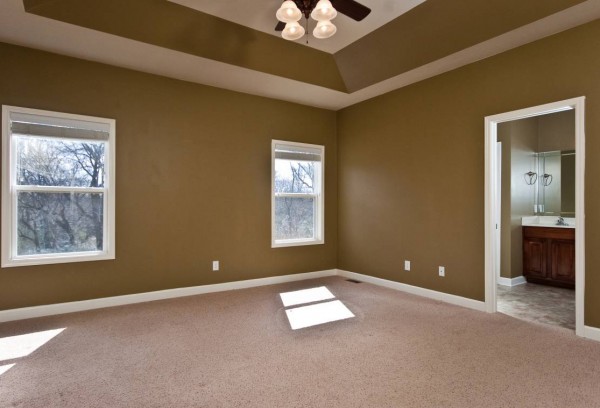 source
Then there are greens that I consider muted greens (rather than muddy).  They are gray-greens, which are definitely trending and will consider to trend over the next several years.  They include colors like Paris Rain 1501, Heather Gray 2139-40, and Intrigue 1580. They look fabulous with many of the trending blues (light and dark), yellows, and pair with red without resulting in a Christmas color scheme.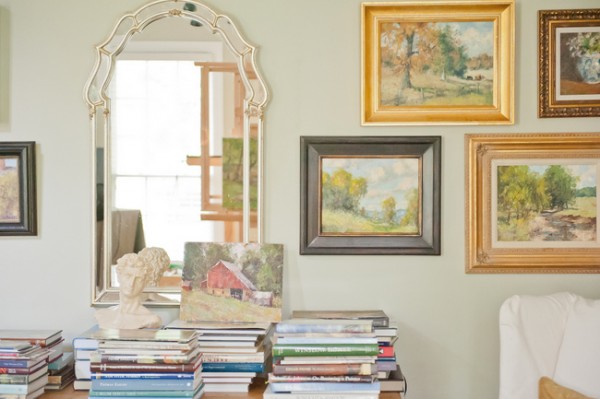 gray-green walls by The Decorologist
There are greens that skew towards yellow, like Guilford Green HC-116, Georgian Green HC-115, and Sweet Daphne 529. Georgian Green is a classic, and I used it a few months ago in a living room makeover.  I actually have some Sweet Daphne on both my front and back porches as accent colors on chairs. Yellow-greens have been trending over the last 5-10 years and are nothing new.  While you could certainly paint your living room Georgian Green to great effect, the paler Guilford Green will look a bit like a 5-year-old girl's bedroom (which is honestly the only room where I've used it).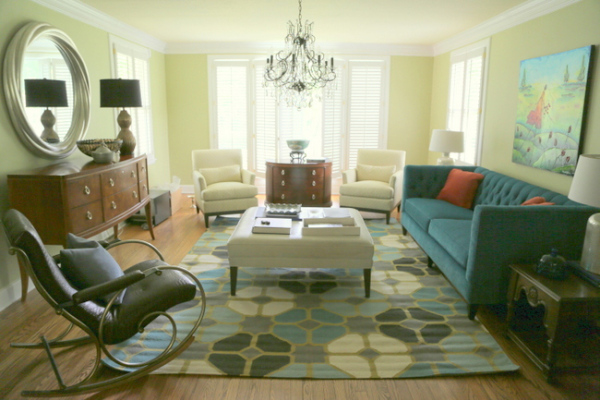 Benjamin Moore Georgian Green HC-115
Finally, there are greens that skew towards blue (rather than yellow).  These include the lighter versions that might be described as a bit minty, like Antique Jade 465 or Prescott Green HC-140..  And also the darker versions that are a bit teal and jewel-y, including Mountain Laurel AC-20 and Waterbury Green HC-136. As I've been watching the trends, these lighter blue-greens are the kinds of green that are cutting edge:  fresh and clean, and the perfect backdrop for practically any blues and the darker emerald and teals.  They also play well with pinks, coral/oranges, and reds.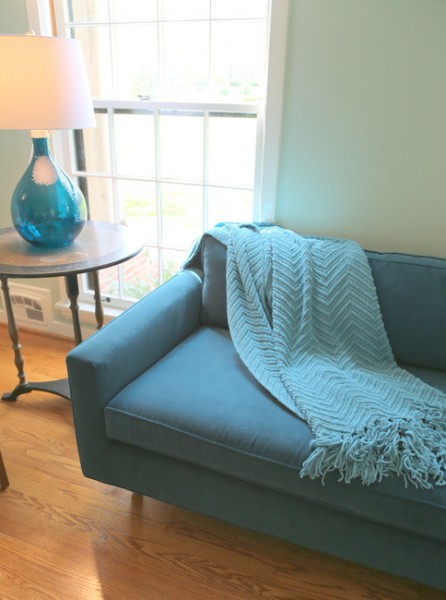 Benjamin Moore Antique Jade by The Decorologist
So what exactly am I trying to say?  In terms of color forecasting, I do not see a strong trend of yellow-greens and muddy greens rising on the horizon.  I'm not saying you won't see them or don't see them, but I certainly wouldn't name one of those type of greens as the 2015 Color of the Year.  Instead, I'd look towards a green on the gray side and with a hit of blue.  Something a bit jade-y and a teeny-tiny bit minty.  Like Antique Jade 465 or Prescott Green HC-140.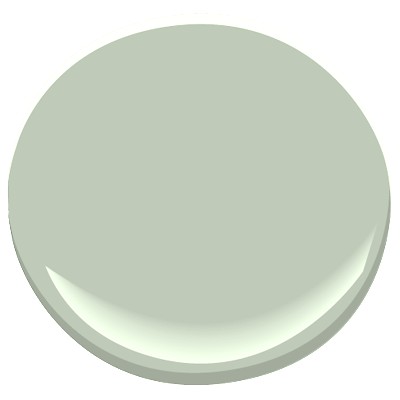 Maybe I'm splitting hairs.  But that's what I do.  Splitting paint color hairs is my job – it's my passion!  But, of course, Benjamin Moore isn't asking for my opinion.  Not yet, anyway.
If paint color fascinates you like it does me, there is SO MUCH TO LEARN about how to use it in your home and the homes of your clients. Let me rock your world with color in my new ONLINE color course – and be sure to check out all the 5-star reviews!!!