| | |
| --- | --- |
| | Pantone, the world renown color authority, has announced it's 2011 Color of the Year.  Honeysuckle Pink!  If I sound excited, it's because I am.  I love a good pink, and I'm not going to apologize for it.    |
Pantone's Leatrice Eiseman says, "In times of stress, we need something to lift our spirits. Honeysuckle is a captivating, stimulating color that gets the adrenaline going – perfect to ward off the blues."  I'll buy that.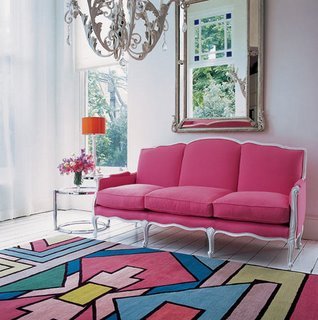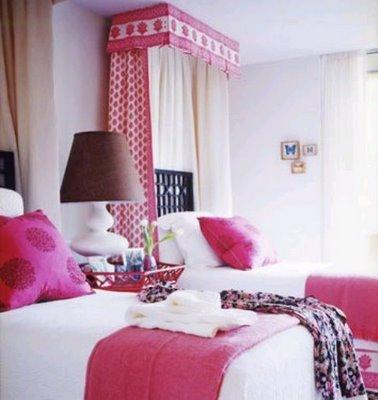 | | |
| --- | --- |
| | What does this mean to you?  It simply means you'll be seeing much more of this lively hue in the year to come.  That means both in fashion and in decor.  I'm not saying people are going to be slathering their walls with hot pink, but there will be lots more pink in accessories and furnishings. |
| | |
| --- | --- |
| This announcement is rather timely, given my Pink Christmas post from yesterday!  I mean, it's dead-on the color from the first photo of the wreath.  And guess what color I painted a couple of my chairs two days ago? |   |
No, I didn't have prior knowledge about "the next big color."    But I am The Decorologist, afterall.  This color is Benjamin Moore's Fashion Rose.  It looks quite purply on the swatch, but reads dark pink once painted.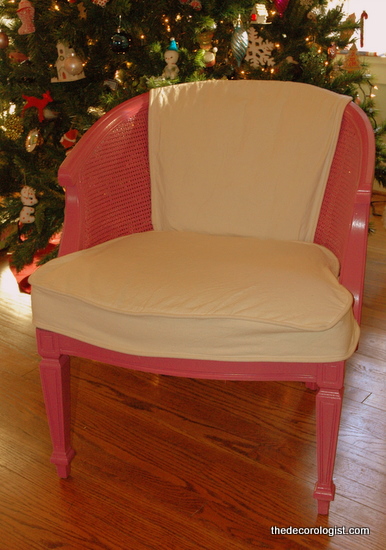 So tell me what YOU think about the 2011 Color of the Year.
Photo Credits:  Pantone, Creamy Life, Bossy Color, Decor Pad, The Decorologist.
Share this Post