Tudor style (or Revival Tudor style) architecture is often marked by half-timbering, steeply-pitched roofs, pillared porches, mullioned windows, and a mix of wood, stucco, and brick.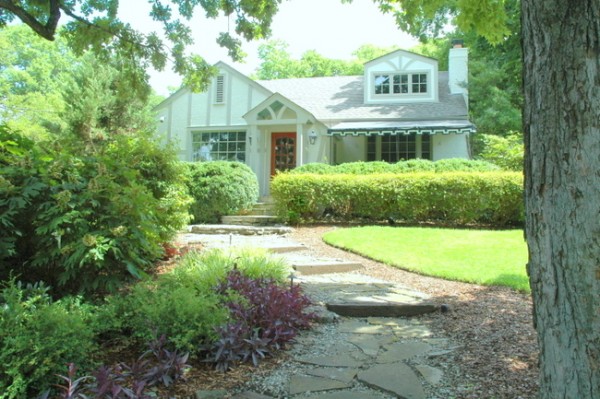 Many of the older neighborhoods around Nashville feature these homes reminiscent of medieval cottages and country houses. The interior and exterior of this home was dark and forboding: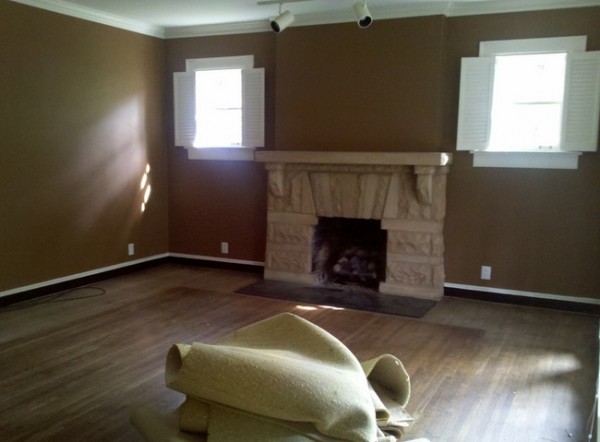 before 
The couple who bought the home wanted to bring in a more contemporary look. Below is the same room after an interior paint color consultation. Don't be shocked – but, yes, we painted the stone!  If we had left it in its natural pinky stone color, it wouldn't look nearly as fresh as it does now.  The now-white fireplace and chimney breast create a fresh and light focal point over the new, lighter gray paint color on the walls.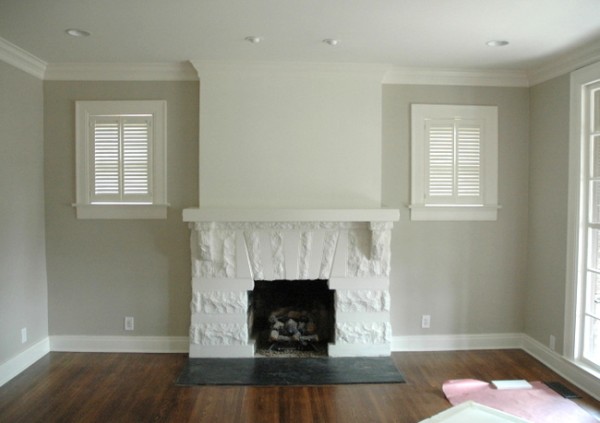 after 
After choosing colors for the interior of this 1920's home, the homeowners asked me to determine a paint color scheme for the exterior. Not surprisingly, they were not interested in the typical dark brown or gray Tudor exteriors, nor did they want high contrast between the stucco and half-timbering.  They wanted "light," they wanted "fresh".  Could they get that and still respect the architecture?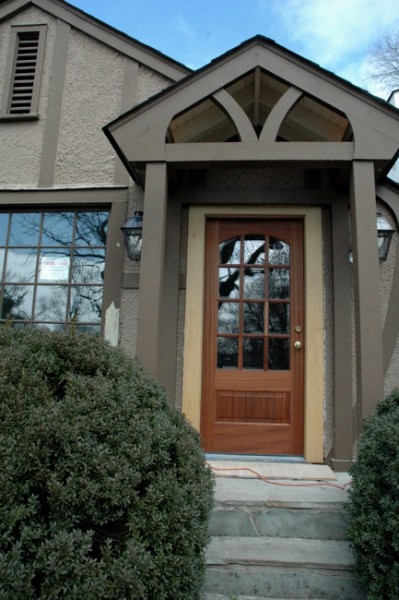 before
Hmmm . . . I imagined what a young French woman who purchased a dark little English abode might do after deciding it was too dark and dreary for her perky little self.  I suggested they consider a Tudor-lite effect, and we selected a warm white body with a light, tanned gray trim.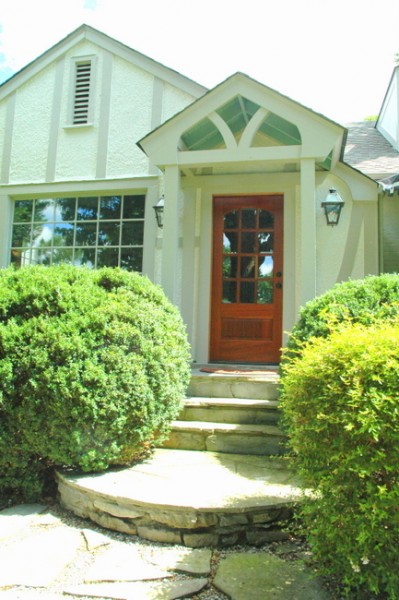 after
This is a shot of  the back of the house towards the back covered porch before the new paint scheme.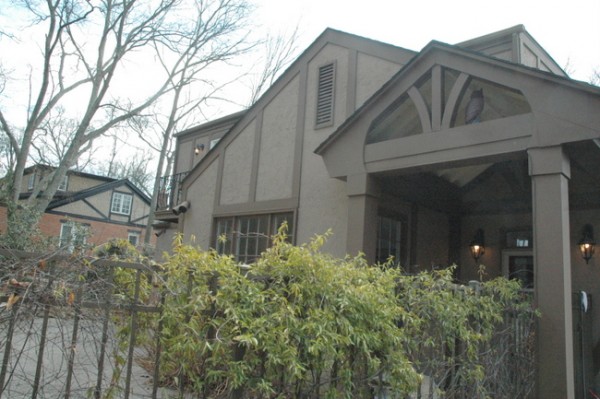 before

We added a blue ceiling to freshen it up even more: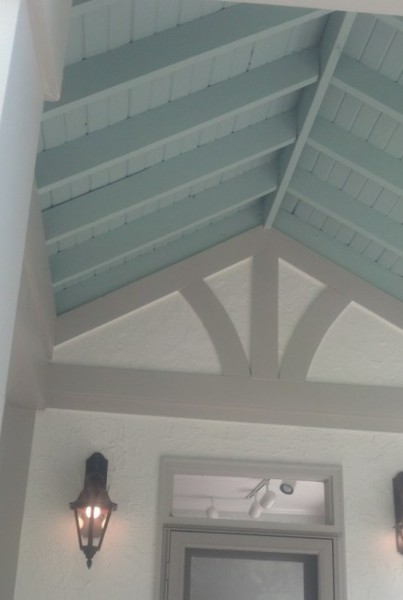 after 
And here's the complete back side of the house (it's actually more impressive than the front!):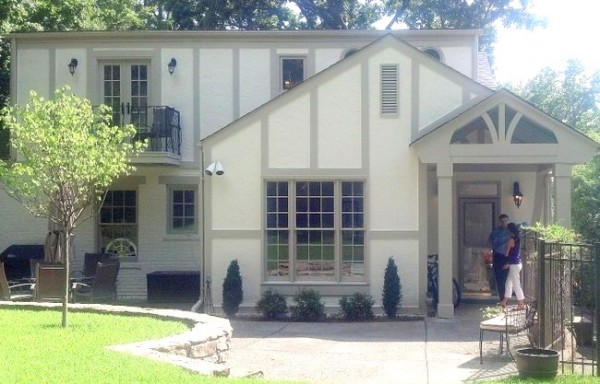 after
So here's the front of the house before the new exterior paint colors: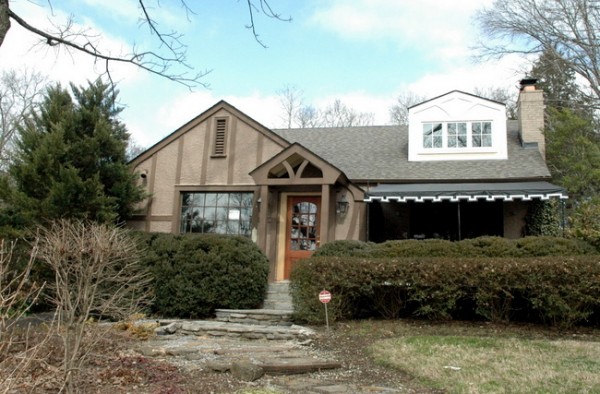 before
And here it is after: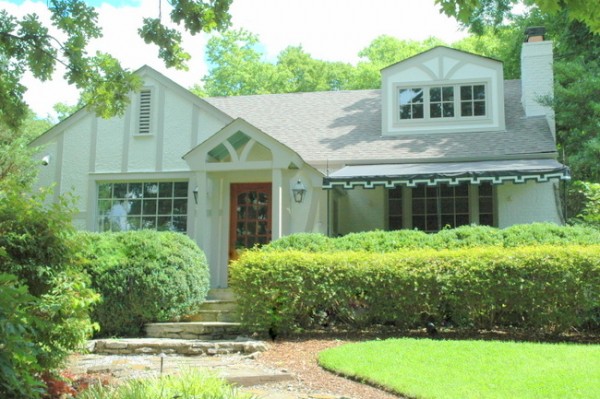 after 
If you want to learn more about choosing just the right paint colors, check out my Color Workshop Video available for purchase online.