Pink isn't just for little girls anymore.  Really.  It looks totally grown-up when combined with neutrals, modern designs, and clean lines.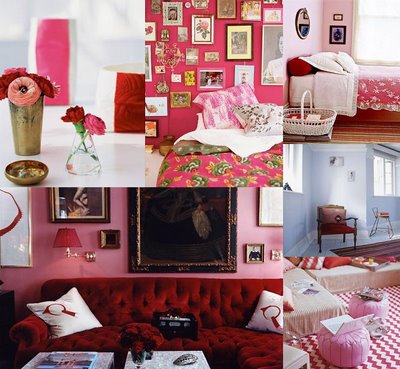 Pair pink with brown, gray, or black to ground it.  Pair it with white for a fresh, crisp look.

Keep foundation pieces neutral and use pink accessories that can be easily changed out.

Use simple patterns, especially geometric ones like checks and stripes.
Stay away from too many fussy details like skirts, flanges, and fringes.

If you're concerned the pink will get out of control, avoid floral fabrics and wallpapers.  But DO feel free to incorporate real flowers!
Think hot pink or berry pink.  Adding some splashes of red keep it from seeming too sweet.  Use a mix of pinks so your room doesn't look matchy-matchy.

Consider lining the inside of a bookcase with a raspberry color.
Use simple and light window treatments in a pink room.  Be really bold and add in some orange, like they did in this room.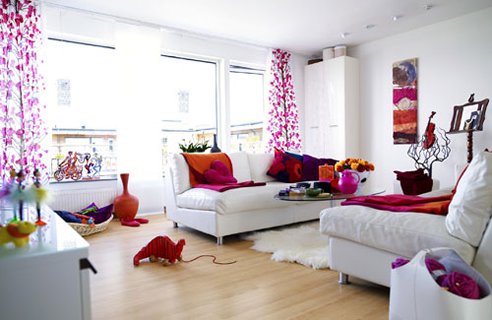 Not convinced to go pink?   You may want to instead use pink sparingly.  A few pillows or a throw inject personality into an otherwise neutral room.  Don't be afraid to use a little pink.  You're a grown-up, and it's OK!!!!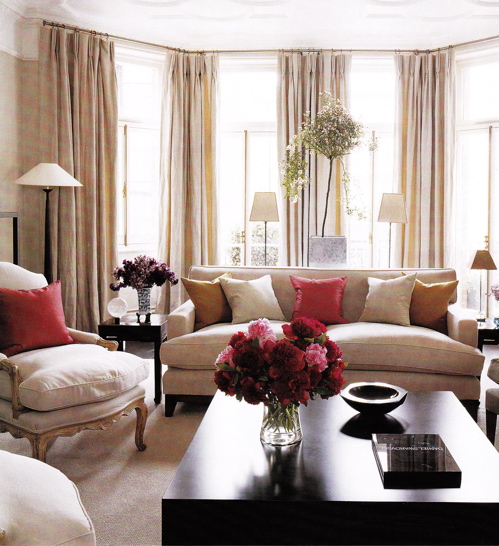 Try a few of my top picks for some fun pinks:
All colors are Benjamin Moore
Pink Corsage 1349
Chinaberry 1351
Secret Rendevous 1341
Pretty in Pink 1334
Supple Pink 2007-50
Gypsy Rose 1327
.
Share this Post