It's been a busy week between working with clients and going to several events, including the Sherwin-Williams ColorMix 2015 designer event.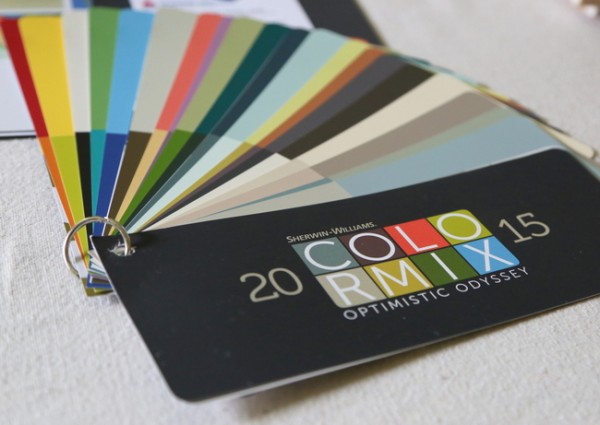 I finally got to meet Jackie Jordan, Sherwin Williams Color Marketing Director.  She was so friendly – such a nice person to talk with.  Here we are with regional director, Caroline.
Me, Jackie, and Caroline
After an hor dourves reception, Jackie presented for about an hour about some new groupings of colors the company has put together for 2015 called "Optimistic Odyssey."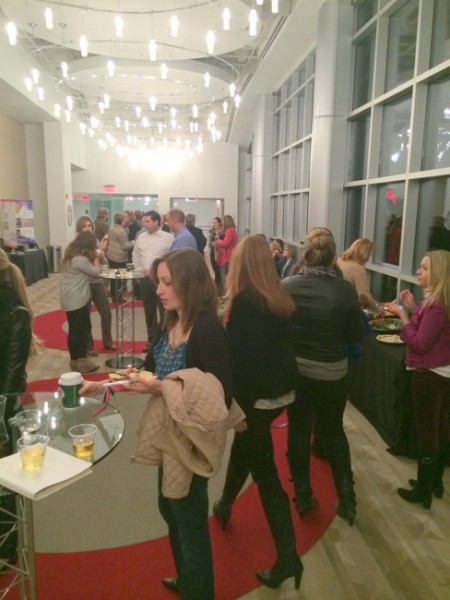 We came home with Sherwin-Williams swag including Small Wall paint sample boards (my favorite).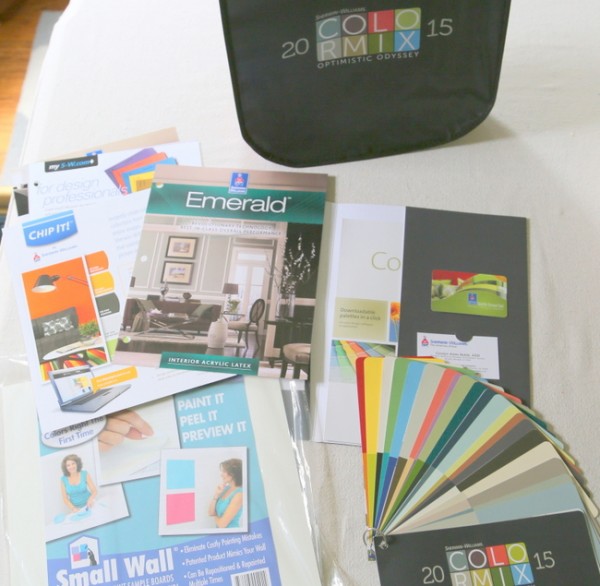 At the beginning of the presentation, Jackie said something like "you might think we will be talking about paint color trends and specific paint colors, but that's not what we do."  I thought that was pretty interesting. If paint color companies don't talk about those things, then who does?  Well, I guess that's what I'm here for then!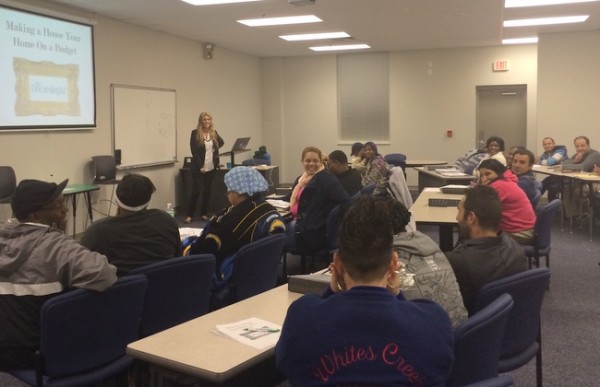 I also taught a class this week I call "Making Your House a Home on a Budget" to soon-to-be homeowners at the Nashville Habitat for Humanity headquarters.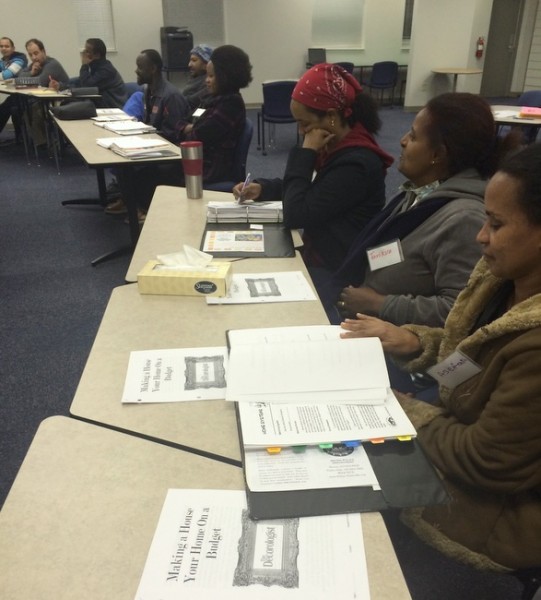 I've been teaching this class for six years now, and this group was really fun to work with.  They were all so excited about making their very own homes special for their families for the first time in their lives.
After this busy week, I've been packing all day getting ready to go with Mr. Man on a business trip with him!  We're headed to sunny California, where I am hoping it's a whole lot warmer than here.  I'm very fortunate that my husband's parents are going to stay with the girls so that I can go with him.  I'll still be working while I'm there, but hopefully I'll have a view of the Pacific Ocean!
I almost forgot to announce the winners of a subscription to Everyday Home Magazine!!!  Thank you, Everyday Home,  for providing a subscription for the following readers:
Liz L, Leigh Ann P, Kemerie F, Chris B, Janet V, Susan W, Donna S, Joanne G, Kay K, Beth L.
Allison will be contacting you to get your mailing address.  I hope you enjoy it the magazine (and my article in it)!
Share this Post