It's not as easy as it sounds to pick the right paint color for your walls.   There's lots of things to consider including how lighting conditions affect color, like I blogged about here.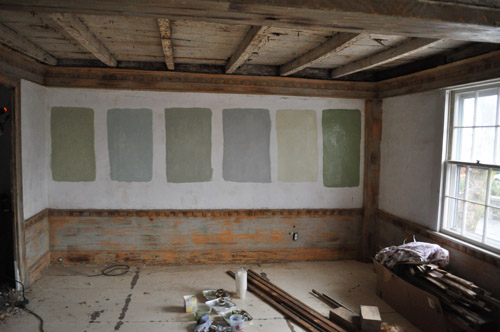 | | |
| --- | --- |
| | Surrounding colors also impact how a color is perceived.  That's why it's difficult for most people to successfully choose the right color for their walls – they put the swatch right up against the old wall color, which dramatically impacts how they perceive the new color. |
Remember, the old color is going away!  Compare the swatch to the trim, flooring, fabrics – whatever else that is staying in the room, rather than the wall color that will no longer be in the room.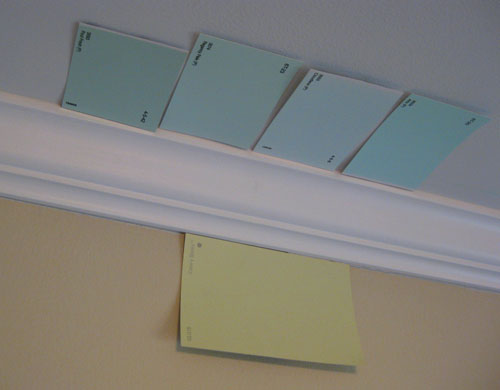 | | |
| --- | --- |
| It's also difficult to look at a particular color on a strip of swatches and not be influenced by the other colors on the strip.  Again, surrounding colors impact how the color is perceived.  Remember, those other lighter and darker colors on the strip are not going to be in the room you are painting. | |
You have to first try to perceive that new color in isolation, then perceive it in relation to what other colors will be in the room, as well as understand how different lighting conditions will impact it.  Oh, and be able to make sure the undertones are right.  There are undertone/overtones in every color that are especially important if you want the color to look sophisticated and up-to-date, rather than juvenile and so 1992.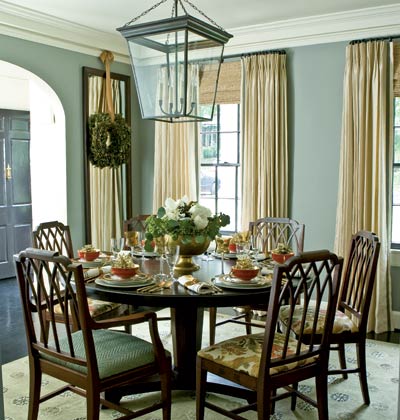 The Decorologist prescribes colors that enrich your everyday life and make you happy to be home.  Schedule now for a color consultation or design intervention by contacting [email protected].   If you are not in the Greater Nashville area, online consultations are also available.
UPDATE:  You can now learn for yourself how to choose the right paint colors for your home by ordering my Color Workshop Video, including my Top 12 Benjamin Moore On-Trend Neutrals.  Click here!
Photo Credits:  Katy Elliott, Young House Love, My Home Ideas.