For the very first time, Pantone has announced a duo of colors as Pantone 2016 Color of the Year.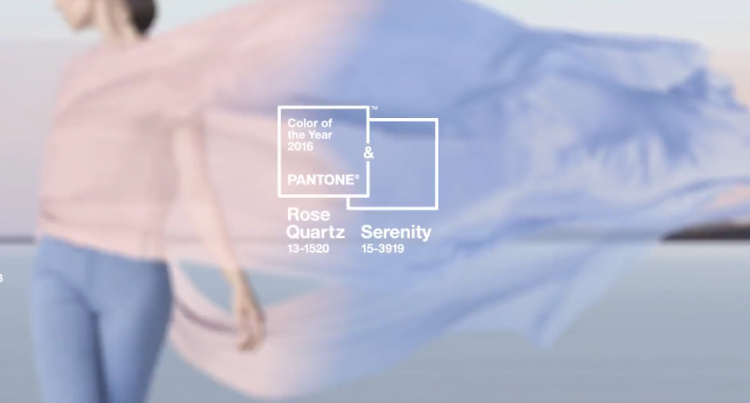 Pantone 2016 Color of the Year – Rose Quartz & Serenity
I like the idea of a color combination of the year. I am always telling my clients: color is RELATIVE. Relative to other colors around it, and impacted by lighting conditions, as well. That's why the lovely wall color you see in the magazines may not be the perfect color for your own living room.
In addition, I don't consider too many colors as "dated" in isolation. It's COLOR COMBINATIONS that are dated. Remember how avocado green was trending so hard a few years ago? My clients who grew up in the 1960s-1970s were appalled at the trend, because all they could imagine was the avocado green and harvest gold kitchen appliances from their childhood – definitely a "dated" color combination!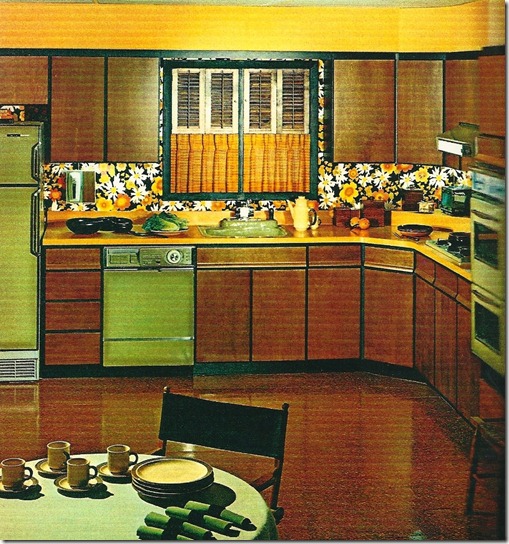 BUT – the new, trendy avocado color was now being paired with an on-trend favorite: turquoise. And the result was a fresh, updated color combination: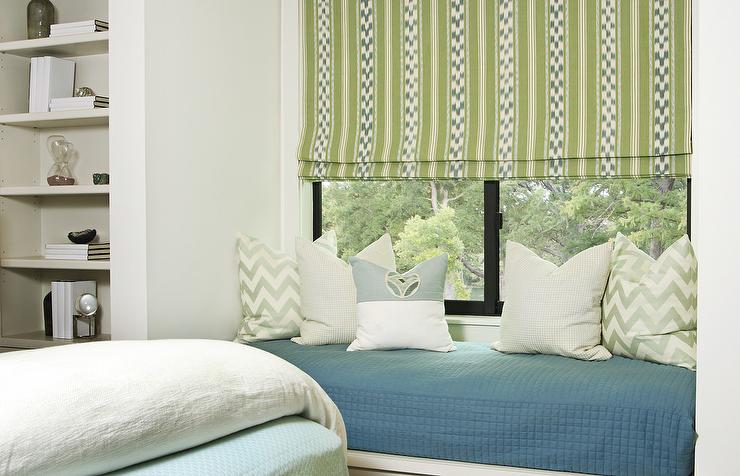 I must tell you, I'm not sure this idea of color combos for Pantone 2016 Color of the Year has ANYTHING to do with what I just described. The pink and blue combo chosen appears to be a specific choice aimed at picking up the social and political climate, having to do with gender fluidity and blurred lines between the two.
I also must tell you that I don't particularly like Rose Quartz and Serenity as a color combination – at least not in isolation of other colors. Pantone does offer several suggested color palettes including those two colors on their website, this being the most current and appealing, in my humble opinion:

The closest thing to Serenity I have specified in any paint color or even fabric or decor over the last few years is this little girl's room: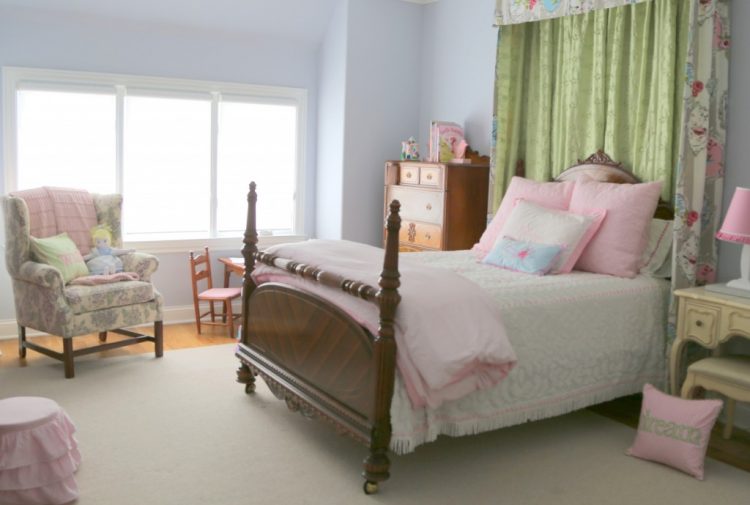 see the befores and afters of this room here
The wall color is Benjamin Moore Violet Mist, which is a blue with a bit of purple in it. Obviously lighter than Serenity, but in the same family. You can see that the pink and blue are a sweet combo for a little girl's room. But not so much for a grown up space.
However, I LOVE that Rose Quartz is part of the Pantone 2016 Color of the Year, although I would have much preferred it to have been THE Color of the Year. Blush pinks are definitely trending – I actually was expecting it to be the 2015 Pantone Color of the Year. I have specified a version of this color several times in the last few months!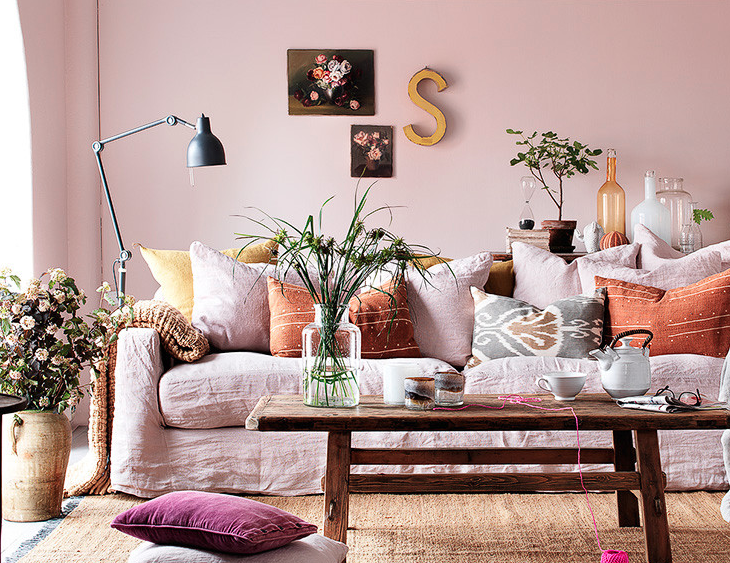 Clive Tompsett
But, instead we were served up the organ meat color of Marsala, the 2015 Pantone Color of the Year.
To sum it up, I love the Rose Quartz. But not so much the Serenity. I still think blues are hot, just more so when they are in the slightly green direction, vs. purple like Pantone's choice. If you go with a blush pink paint color like Rose Quartz, make sure it's muted and fleshy (on the peach side) so that it doesn't end up looking like a 4-year-old girl's room. Or Pepto-Bismol. Pair your blush pink with grays, whites, blacks, spa blues, yellows, and gold, and you should be on the cutting edge of decorating trends.
What do YOU think about Pantone 2016 Color of the Year?