Wow.  The last week has been a whirlwind.  You know how things come in threes, right?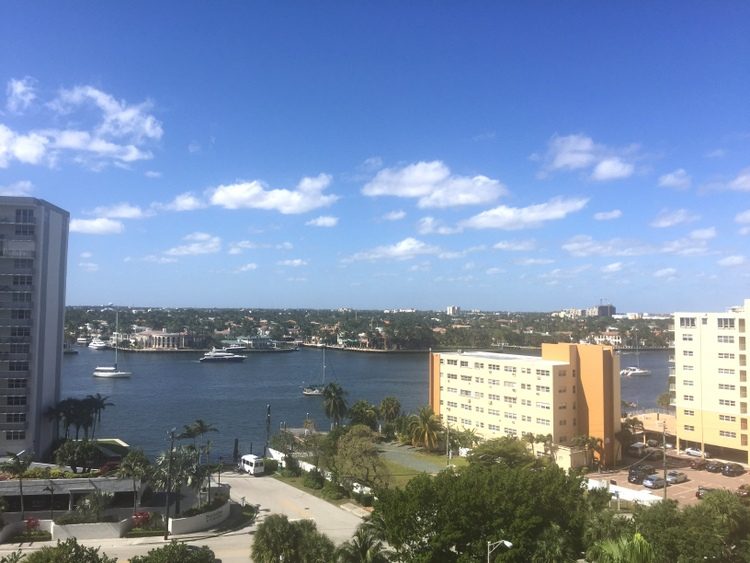 Ft. Lauderdale, FL
Well, I just spoke at three events in less than a week's time. Last Tuesday, I spoke at SheTalks, which is kinda like a TedTalk for the ladies. I spoke to 300 members of the Women in Commercial Real Estate.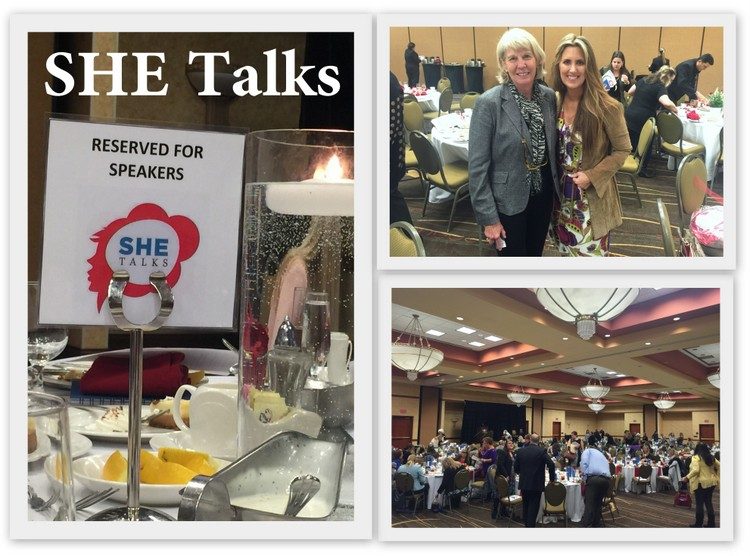 This first speech was the most difficult for me, even though I only had to speak but for about 20 minutes. You know why? Well, it's easier to speak about something your passionate about, which is why I'm not nervous when I'm talking about staging, decorating, or color! Those are things I live, eat, and breathe – and I could talk about them all day long. But this speech was supposed to be inspirational. That seems like a lot of responsibility to me!!!
I spoke about the story of my career – how I found my passion at age 34, and what I was able to do with it by drawing on my previous life experience and career to set myself apart from the crowd. This is the TRUTH: I was not born with any natural talent or creative gift, but I was granted a PASSION for design by God at midlife. That GIFT of passion is what motivated and drove me to learn, read, train, practice, and do what needed to do done to make it happen! It's that gift that empowered me to do uncomfortable, difficult things I didn't want to do (LIKE PUBLIC SPEAKING).
They gave me a lovely gift basket that included a serving tray that says "SERVE." I love this so much because "serve" is the word I chose to be my focus word for 2017. I have a bunch of great ideas about how I can serve this year, so stay tuned – you may be able to help make some exciting things happen!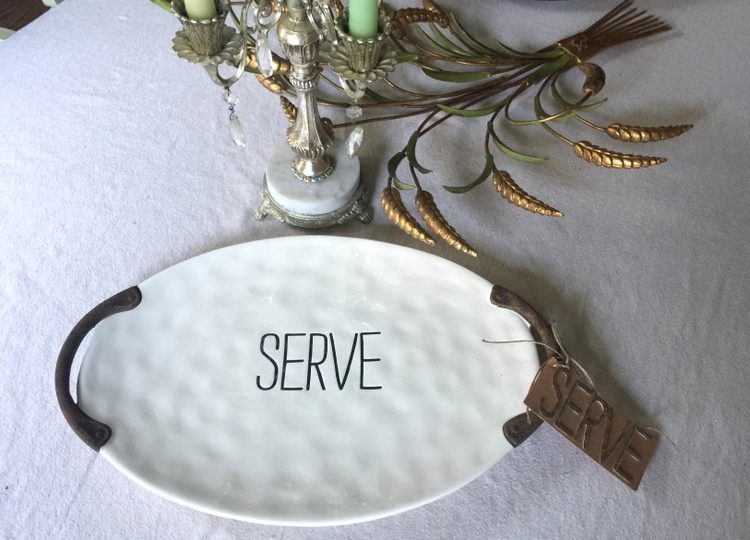 Last Thursday, I flew to sunny Ft. Lauderdale to attend the International Association of Home Staging Professionals® (IAHSP®), where I spoke about visual perception in home staging and how I use paint colors and color placement to influence and alter buyers' decisions. Speaking to other industry leaders can be very intimidating, but it was a fabulous experience! And I was happy that several of my EPS™ graduates were there to cheer me on: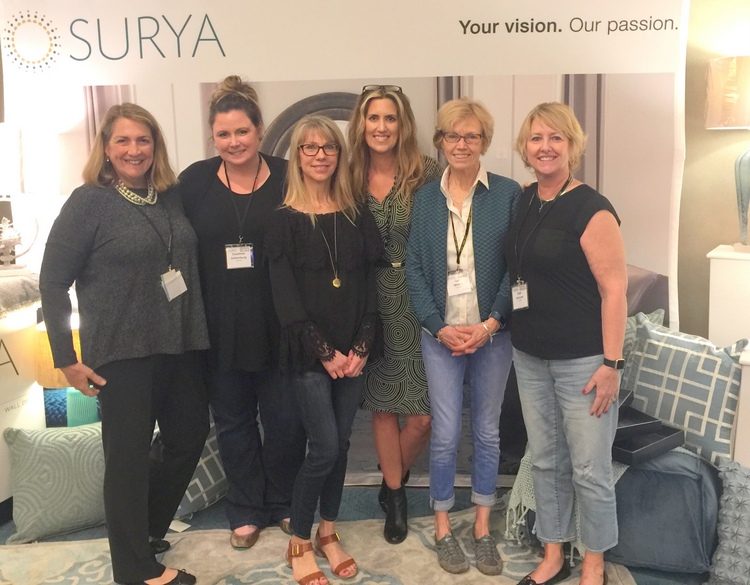 EPS™ Stagers at IAHSP®
I met home stagers from all over – not just from all over the country, but from across the world. Like this lovely couple from the Home Staging Japan General Incorporated Association who asked me to sign my book, Psychological Staging, for them: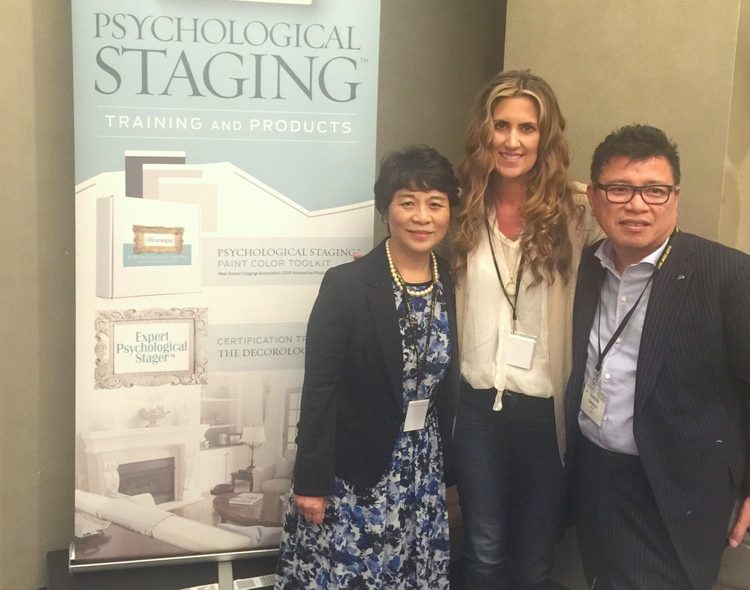 And the beautiful Rebeca Bermejo of Spain: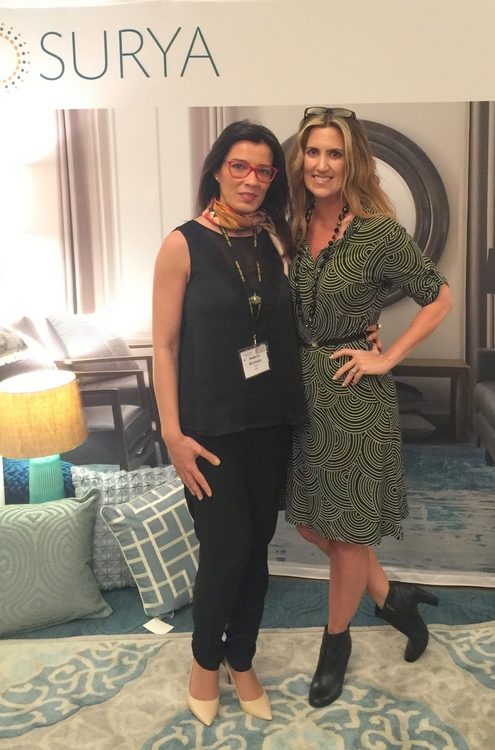 I also got the pleasure of meeting another of the speakers, Bravo's Flipping Out star, Jeff Lewis. He was hilarious and charming – and so much nicer than I expected (you know he can be a teensy-bit scary on his reality show)!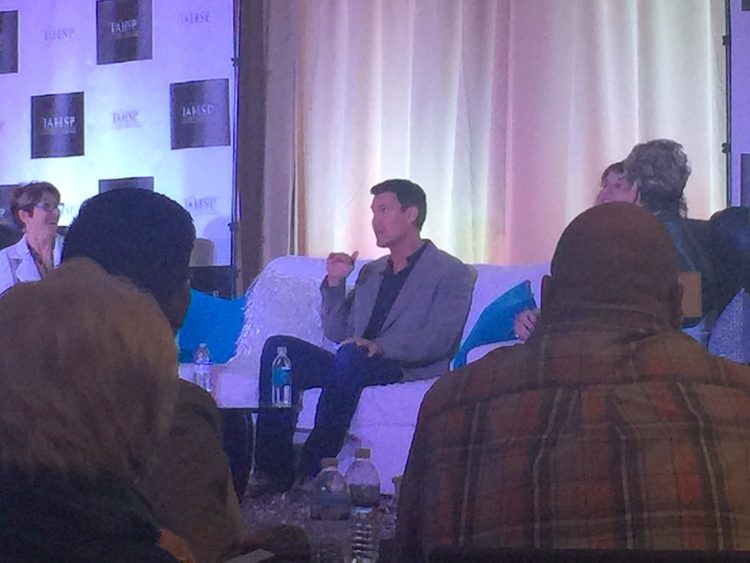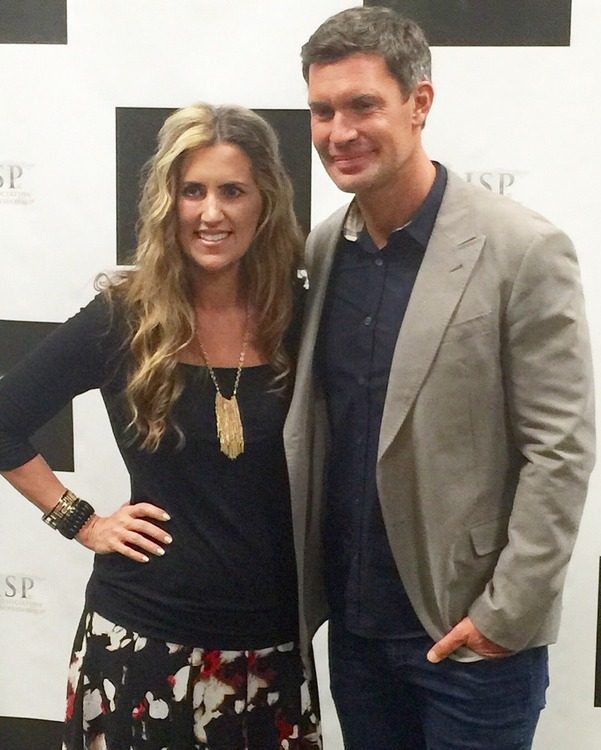 The organizers of the  IAHSP® convention gave me this special momento of the event, which I love! What a special and thoughtful keepsake!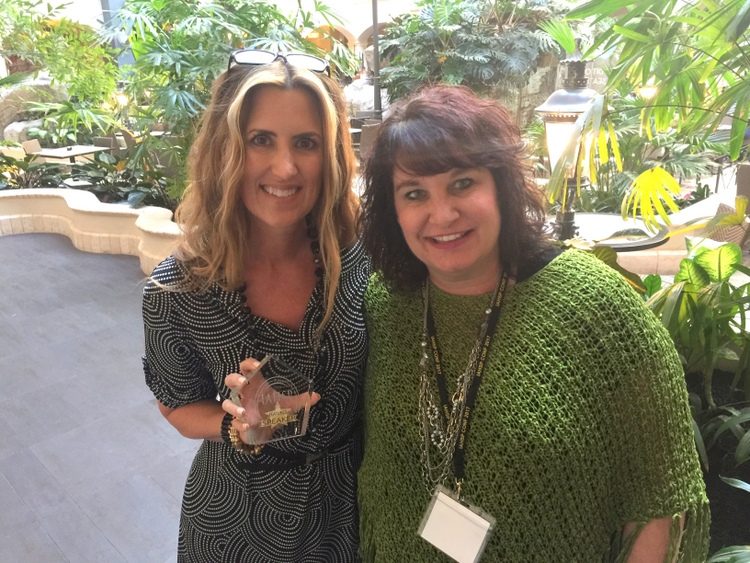 me and Jennie Norris, CEO of IAHSP®
Finally, I was asked by one of my very first EPS™ graduates to speak at the Broward County Chapter of the Real Estate Staging Association in the hip art district. Even though I didn't have a formal presentation prepared, I spoke well past the time allotted and had a blast with this incredibly talented group!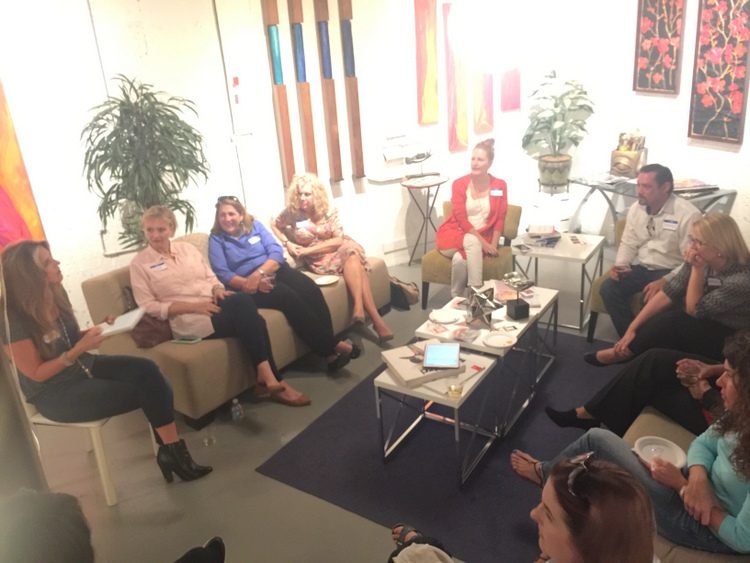 RESA® Chapter of Broward County
And here I am with the officers after they gave me a pretty tray and gift certificate to HomeGoods: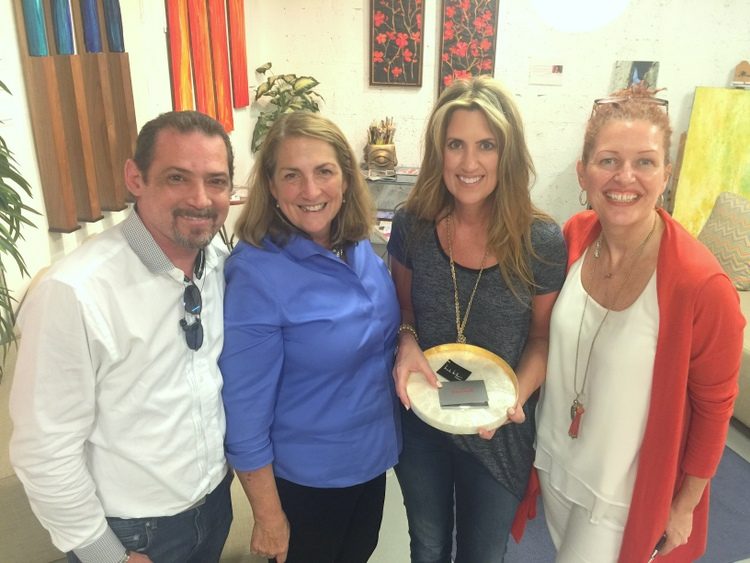 The Home Staging Guy, Love at First Sight Staging, The Decorologist, and Adaptive Home Staging
Now that I'm back home, I'm going to put my nose to the grindstone and try to catch up emails and with my local projects. And I'm going to try to be shut up and be quiet for awhile – I think I used up my weekly allowance of words!
We have ONE SPOT left in our March 9-11 Expert Psychological Stager™ course – and maybe it's YOU that needs to fill it! In fact, we've already opened up the June course, as well. Check them both out here.