I'm so ready for Spring to be here and stay here.  Spring is the perfect time to spruce up the outside of our homes, plant a few annuals, and maybe even repaint the front door.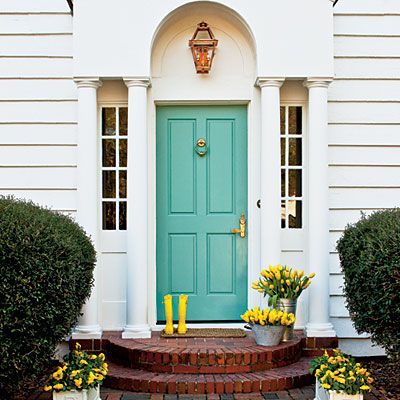 So I decided to do another Front Door Friday – this time a Spring Edition on Friday, April 25! It's not always easy to choose the right paint color for a front door.  You should take into consideration many things, including the body and trim color of the house, brick or stone color, and roof color.  I will choose 2 options that will help your home come to life for Spring, while keeping your fixed elements in mind.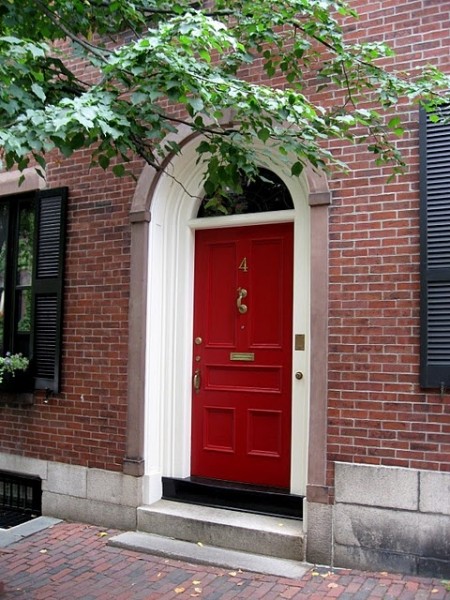 If you want a beautiful new front door color that is professionally chosen to work with your specific home's exterior, contact my lovely assistant, Allison, to register for a spot on my schedule that day.
Simply provide 2-3 good exterior photos of your home's front facade in an email, and I will select 2 perfect front door colors for your home by the end of Front Door Friday – Spring Edition. You will receive a virtual image of the colors and color names alongside an image of your home to help you visualize how the new color will look: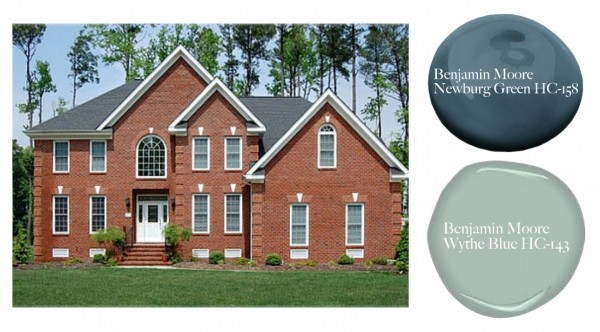 First come, first serve – I can only take a limited number of front door submissions, so register today to reserve your spot. The cost is only $75 for 2 custom paint color selections for your home's front door.  And your front door just may be featured on the blog!
Register by emailing [email protected] today!
The winners of a copy of Everyday Home with my article on 2014 Paint Color Trends are:  Kathy Hammond, Teresa Douglass, and Nicole Schmauder.  Allison will contact you for your address so we can send you a copy!