Touring designer showcase homes can give you insight into what colors are being used in high-end new builds.  Since I was fortunate enough to get an exclusive invitation to the HGTV Smart Home 2014 in Nashville last week, I thought I'd share all the paint colors used in this beautiful, high-tech home.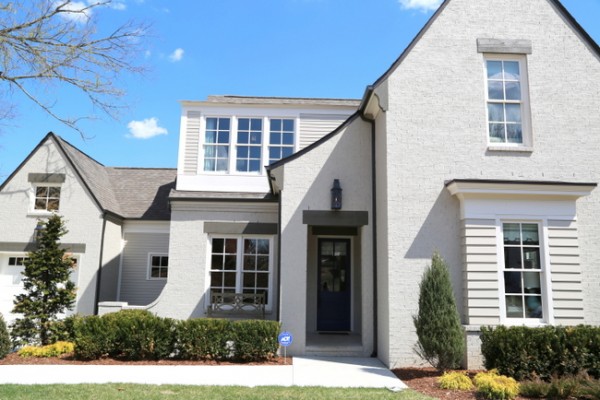 HGTV Smart Home 2014 in Duncanwood Reserve, Nashville
All of the paint colors are Sherwin-Williams, one of the sponsors of the build.  The exterior body of the home is Amazing Gray SW 7044 in satin finish, the exterior trim/columns/trim are Shoji White SW 7042.  The cedar timber lintels above the windows are Porpoise SW 7047.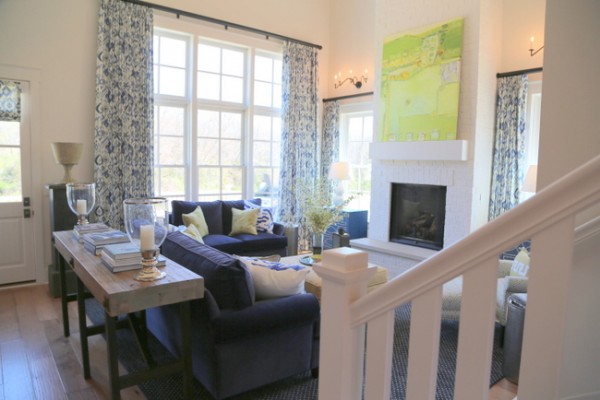 HGTV Smart Home living room
The main neutral throughout the interior of the home is Incredible White SW7028.  It runs through the entry, hallways, living room, kitchen, and bathrooms throughout the house.  The trim, fireplace brick, and paneled ceiling are painted out in the same color in a semi-gloss finish.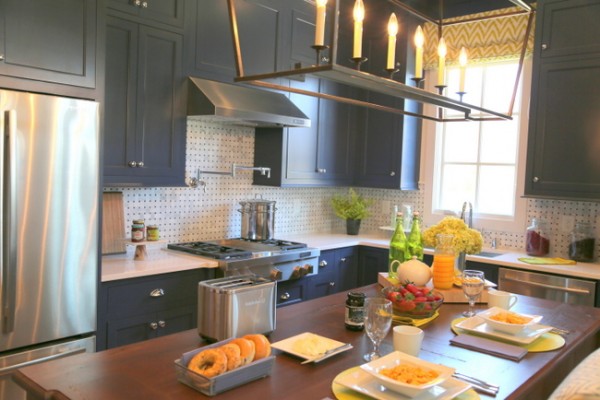 painted kitchen cabinets
The designers used Indigo Batik SW 7602 as a signature color throughout the home.  It is a beautiful statement on the kitchen cabinetry and the front door, interior and exterior.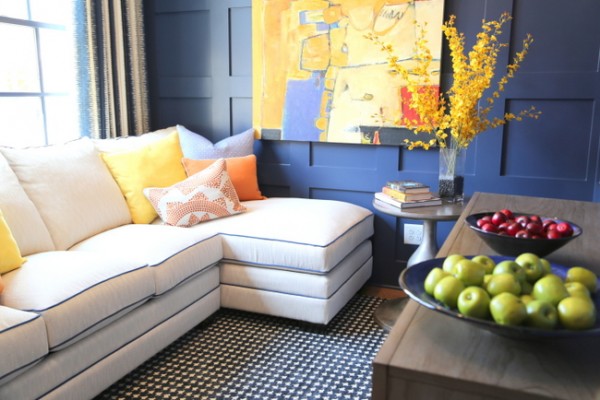 upstairs den 
It's also the first thing you see when you come upstairs, on the walls, gridwork, and trim of the upstairs den.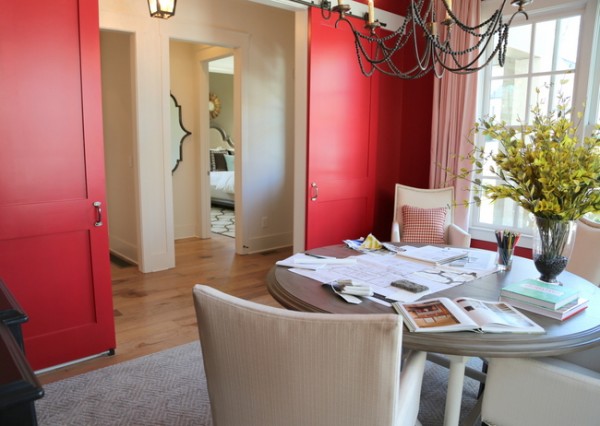 dining room 
The dining room/meeting room features Antique Red SW 7587 on the walls and sliding barn doors. The trim is Incredible White SW 7028 and the ceiling is Collonade Gray SW 7641.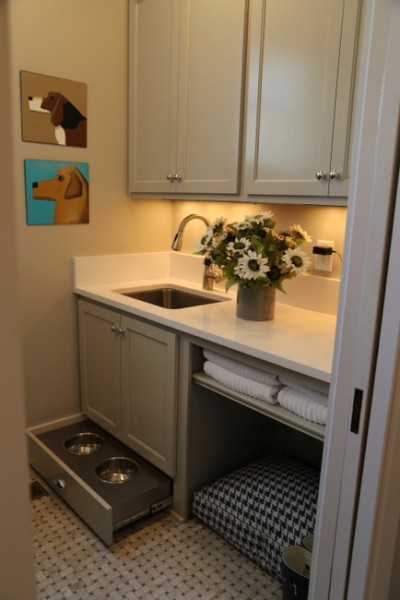 laundry room
The cabinetry in the laundry room is also Collonade Gray SW 7641.  Notice how the flooring in the laundry room is the same as the backsplash in the adjoining kitchen. Now for the bedrooms: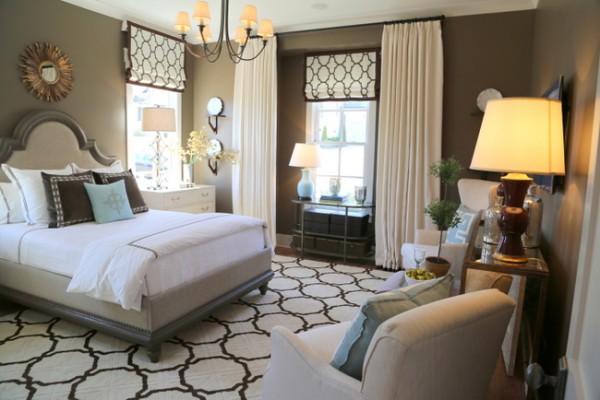 Foothills SW 7514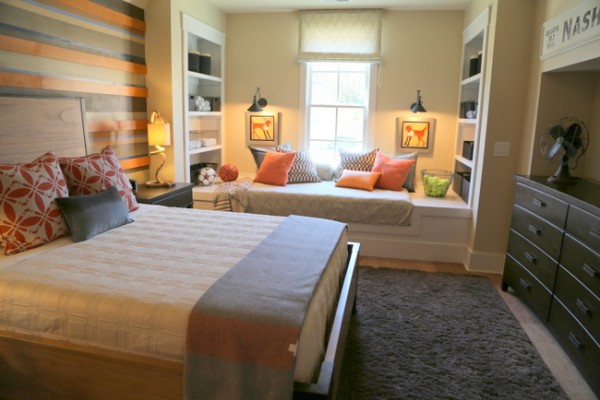 Sand Beach SW 7529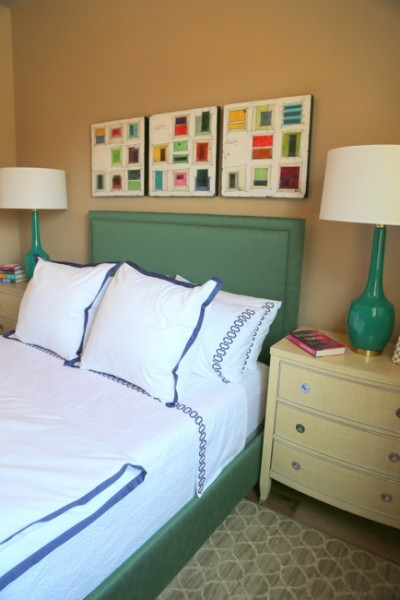 Latte SW6108 
The HGTV Smart Home was built by John Montgomery of Carbine & Associates in Duncanwood Reserve, developed by Anchor Investments.  The architect was Preston Shea, P. Shea/Design, and Jack Thomasson was the HGTV House Planner.  Ryan Manners was the Landscape Creator, while Jason Moore was the Tech Specialist from MEC Technologies, Inc. Linda Woodrum of T.S. Hudson Interiors and Kelly Grokulsky were the interior designers.
So what paint color in the HGTV Smart Home is your favorite?  Mine is Indigo Batik SW 7602.
Update August 2019: If you'd like to learn how to build gorgeous interior color palettes, find out about our Psychological Color Expert™ certification course here!
Share this Post