I've been following color trends for a living for more than a decade. I study them, report them, and specify them for my clients. I've used color trends to develop training and provide advice for professional designers, stagers, Realtors, and homeowners in regard to which paint colors have the most appeal and the longest shelf life.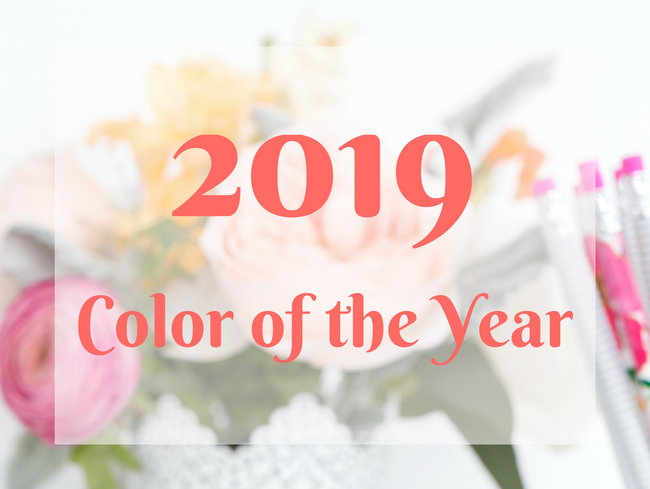 And here's the cold, hard truth: so-called Colors of the Year has about 5% impact on the paint colors I specify. Let me try to explain why they aren't such a big deal afterall.
You see, I've been trying to make sense of the Color of the Year since I started covering them on this blog years ago. Pantone has always claimed to be the great diviner, or predictor, of the latest color trends. The paint color companies have jumped on that bandwagon, and wisely so, because it seems like everyone is interested in the Color of the Year! Know why? Because 85% of consumer decision-making is based on COLOR.
But do you know what's really interesting? With all the great color knowledge and insight these paint companies possess, they each come up with a completely different color from each other,
every. stinking. year.
Let's take a look-see at this year's big Colors of the Year:
Pantone, the Big King O' Color, chose Living Coral. The PR photo is simply lovely: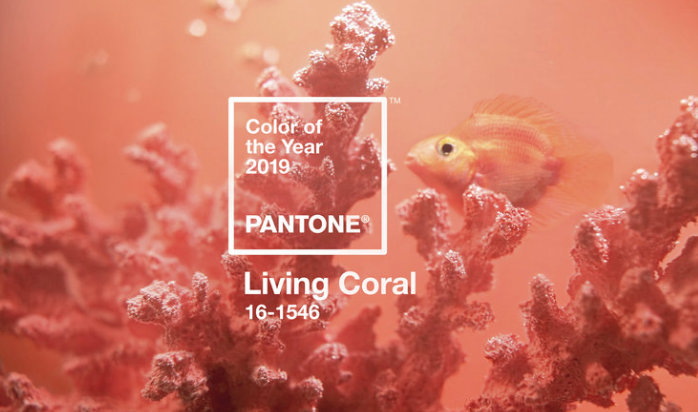 While NPR opines about the deeper hidden meaning and possible ironies of such a choice for 2019 Color of the Year:
"The word 'coral' doesn't often get the opportunity to be paired with 'living.' It's 'dying' that gets that distinction more often than not, as report after report reveal the alarming extent to which human actions have played a role in bleaching and killing coral reefs around the world . . . A dark irony lurks in the fact that Pantone announced its honors for Living Coral on the same day climate scientists revealed that global carbon emissions are climbing . . .
. . . the rest of us who make our living specifying color every day have to figure out how to answer our clients who want to know how these Colors of the Year will impact the choices they make in their homes.
Back to Pantone's 2019 Color of the Year: despite that lovely image shown above, the true color actually looks like this: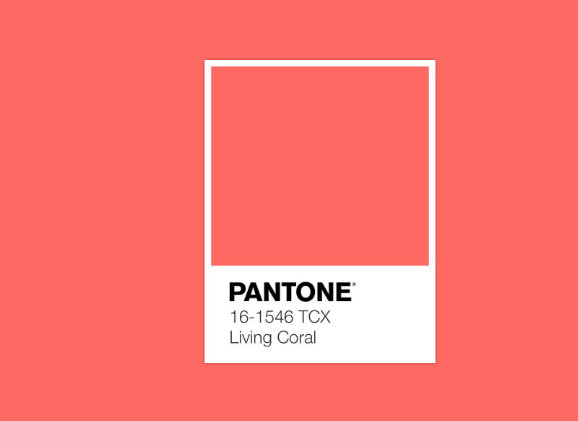 Yikes. That's a bit more vivid than is palatable in most real-life situations. If we see a translation in retail fashion or on the walls of residential homes, it's gonna have to mute down quite a bit.
But WAIT. Let's don't get this confused with Sherwin-Williams 2015 Color of the Year, Coral Reef!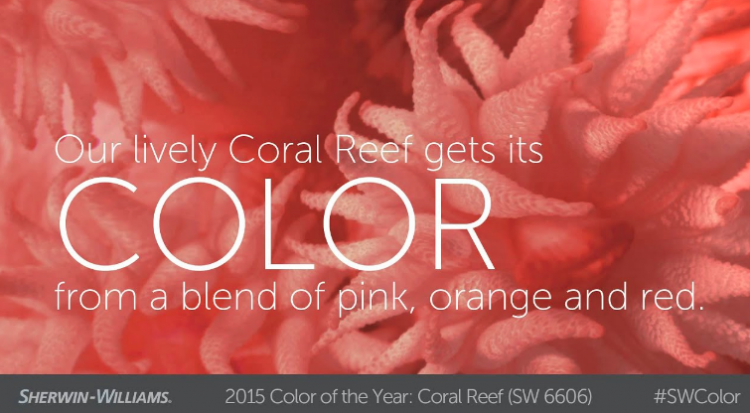 Pantone's 2019 Color of the Year and Sherwin-Williams 2015 Color of the Year seems to be about the same color, right?
I have yet to see a wall painted in Coral Reef, in spite of Sherwin-Williams' prediction in 2014.  However, I used this pretty color for side tables in my daughter's bedroom in 2015, which actually made the cover of This Old House Magazine!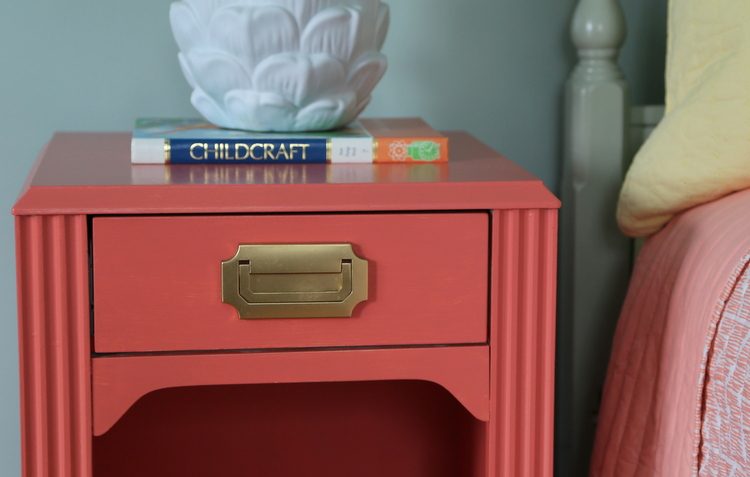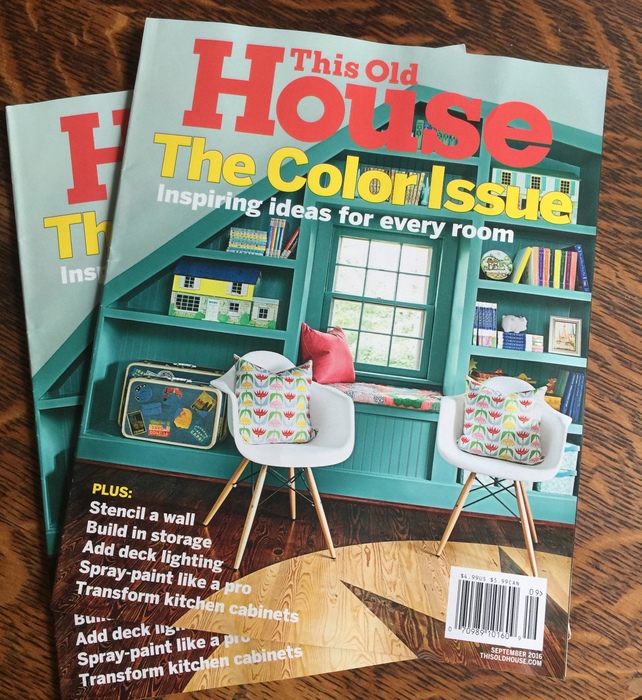 Wow, did Sherwin-Williams actually predict Pantone's pick four years in advance??? If that's true, this is what we may have to look forward to in the year 2023 since the Sherwin-Williams 2019 Color of the Year is this color: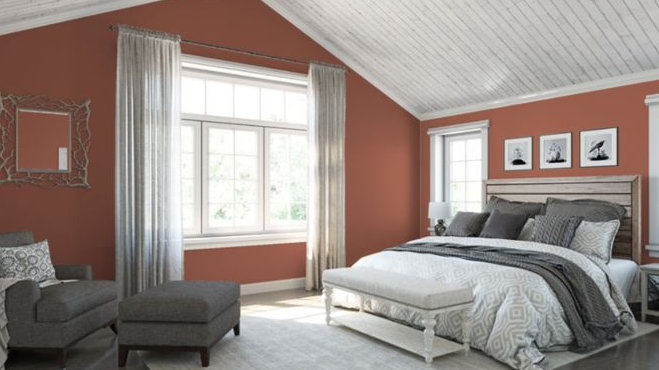 Sherwin-Williams Cavern Clay
Benjamin Moore chose Metropolitan for 2019, and it is perfectly lovely!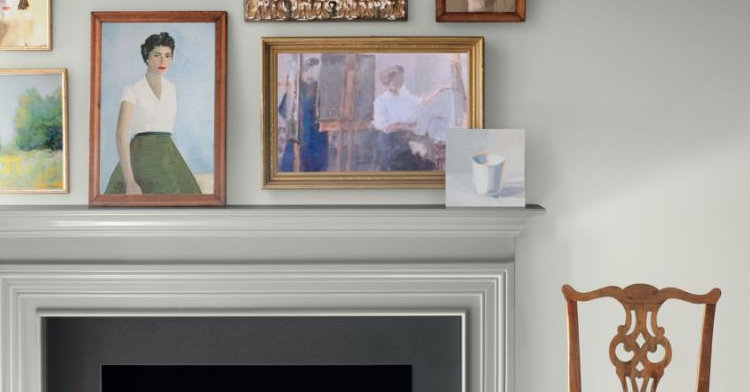 Benjamin Moore Metropolitan
But is it predictive? Uh, no. It's more reflective, since this kind of light gray has been trending for years now, Here's a room where I used a similar color in 2015: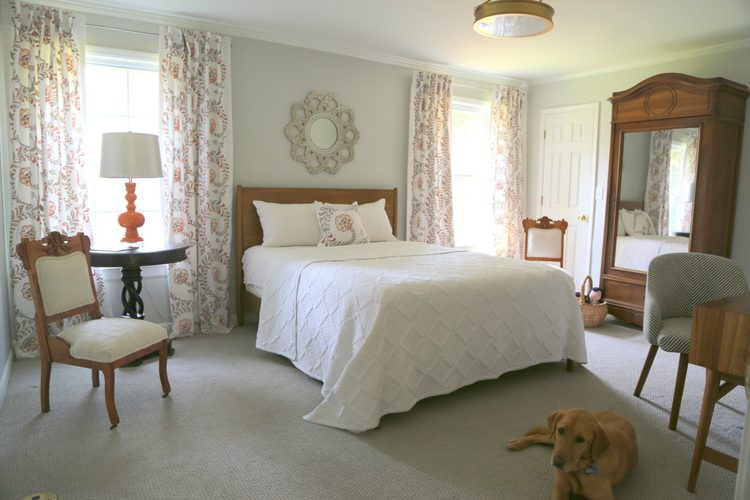 2015 guest room design by The Decorologist
Good job, Ben, this was definitely better than your 2018 prediction that went nowhere. I mean, did you see this color on walls and furnishings in 2018?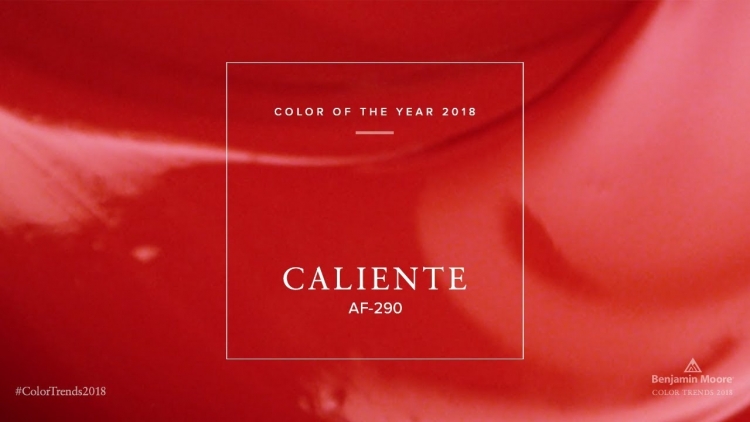 And while we are talking about color prediction fails, how about Pantone's 2018 Color of the Year: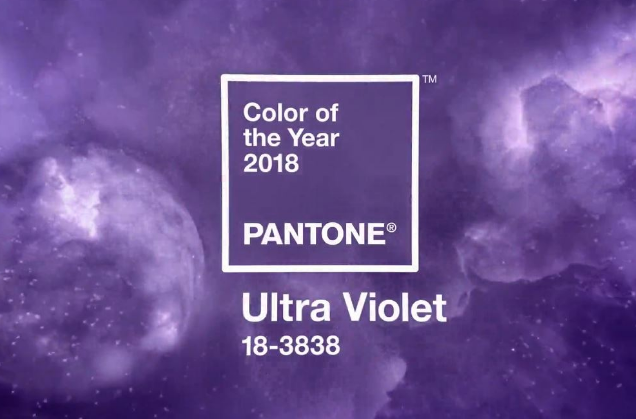 I'm not saying you never saw this in retail, but it certainly wasn't a big hit in design or paint colors in 2018. Moving on . . .
Behr got closer with it's pick for 2019: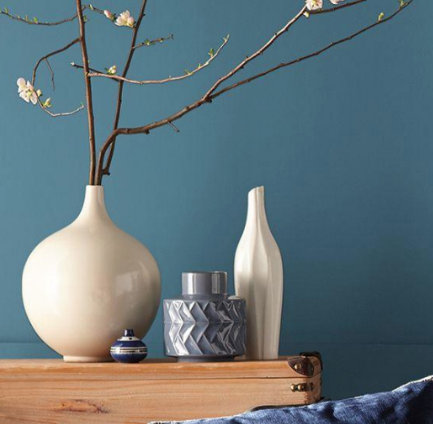 Behr Blueprint
It's a gorgeous color, but it was a reflective choice since this hue has been hot-hot-hot for a few years. It would have been a perfect pick for 2017 Color of the Year. I used a similar blue in a farmhouse kitchen last year, and we'll continue to see this pretty color in paint and design: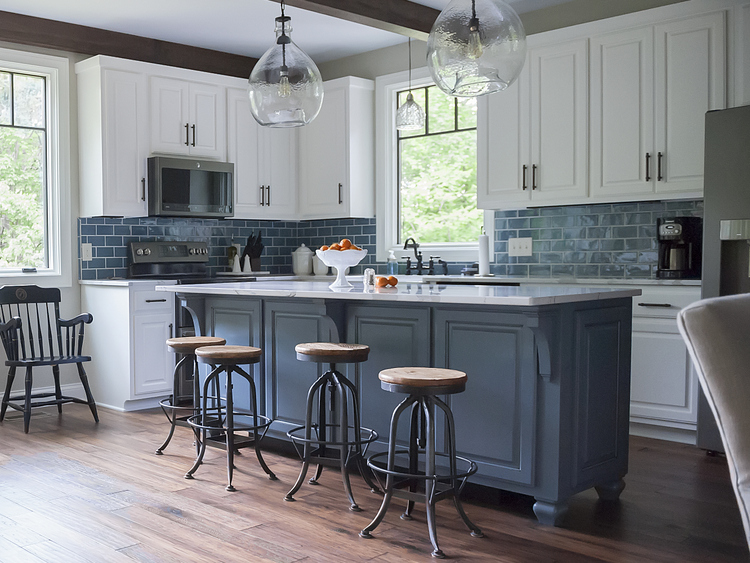 design by The Decorologist, Melanie G Photography
Which company made the *BEST* choice for 2019 Color of the Year??? In my mind, PPG is the winner with its pick of Night Watch: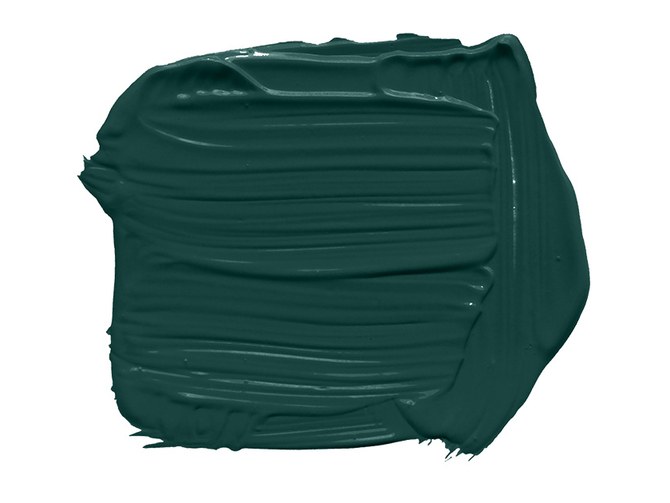 Dark greens have been all over design markets this year and last year, and it's a color you actually see people exciting about using in their homes: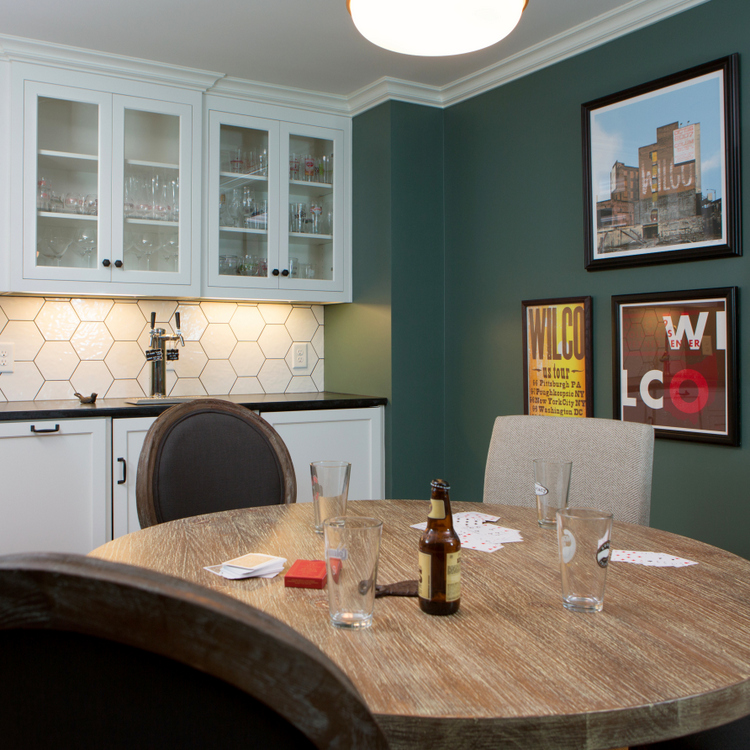 2017 game room design by The Decorologist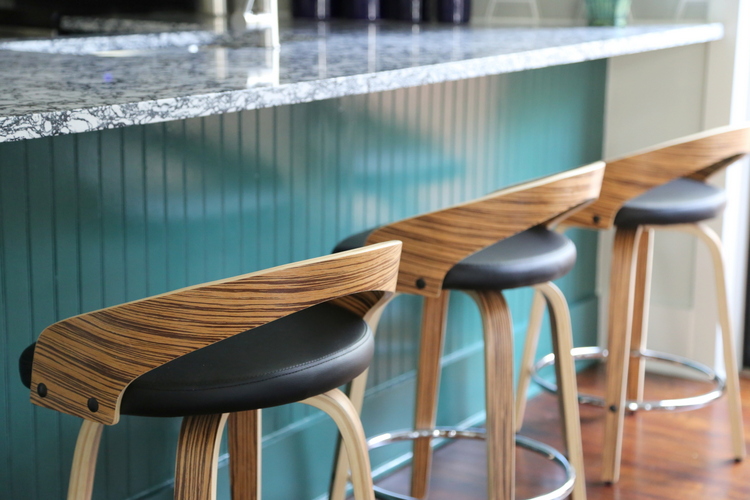 2018 kitchen design by The Decorologist
But since I'm being super-critical in this blogpost, for a Color of the Year to be truly predictive, PPG's pick would have been a better choice for 2018 Color of the Year.
Paint companies are out to market what they sell – paint. I don't blame them for using the Color of the Year as a marketing tool. It gets a lot of attention and press every year, but can we all just admit that there is nothing predictive about it? If it were, why would all the companies come up with such vastly different Colors of the Year?
If you want to find out about the trends in paint colors and interior design, the best places to look are to design bloggers who are in the field and keeping up with semi-annual design markets like High Point.
I don't believe ANY of the companies are doing any kind of valid prediction. At best, paint companies are a little behind of what's trending in residential paint colors and they are simply naming colors that are reflective of what's already going on.  At their most ambitious, they are attempting to shape the trends, which is what I believe Pantone is attempting to do.  But mostly, I think they are going into a back conference room somewhere and arguing with one another until someone finally takes a dart and throws it at a bunch of random colors and sees what pops:
So even if you see manufacturers begin designing dresses and putting out furniture lines in Pantone's 2019 Color of the Year, it may be because they are blindly trusting that Pantone's picks are predictive. If anything, they may be shaping consumer choices, when Pantone actually chooses a pretty color. But mostly, if I've learned anything over the last ten years, it's that Colors of the Years have been more duds than studs. Time will tell if Pantone can spawn a color trend in the coming year.
I can't wait to hear what you think about all the 2019 Colors of the Year!
By the way, I was just notified that The Decorologist blog was named #32 in Feedspot's Top 100 Interior Design Blogs out of the 100,000 influential bloggers in its database! Thanks to my long-time readers – I wouldn't still be writing if it wasn't for your support, which means so much to me.
Registration is open for our RESA-accredited Expert Psychological Stager™ training March 5-7, 2020 in beautiful Nashville, TN. I'd love to see you there! Find out more here.
xo Kristie