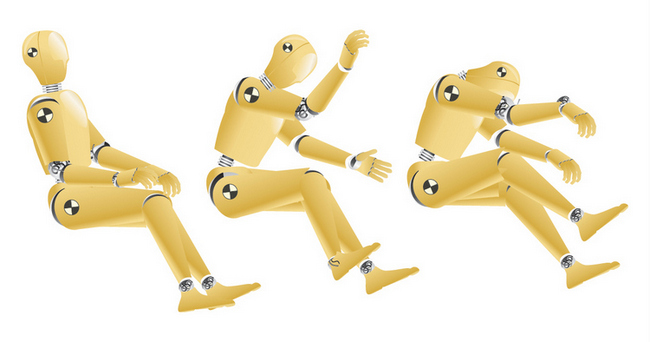 The only good thing I can say about Pantone 2021 Color of the Year is that it motivated me to actually write a blogpost, because it's been a while! First of all, the 2021 Color of the Year  is actually TWO colors. I suppose because they couldn't decide between awful and more awful. Crash test dummies were the first thing to cross my mind (for more than one reason) when I saw the news.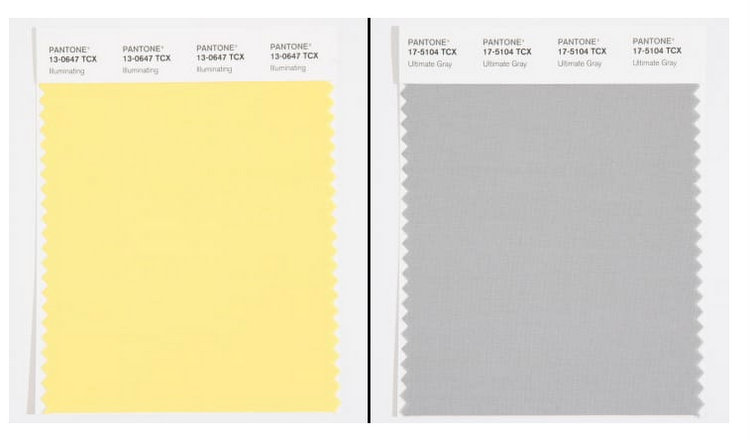 I went to Pantone's FaceBook page today to get a peek at some of the reactions to their 2021 Color of the Year, and it was a hoot! Here are just a few:
"Van Gogh's favorite color was yellow, and he cut his ear off."
"Are you kidding me? Boring Gray and Pee Yellow seem like 2020 colors to me."
"You are dead to me, Pantone. This was the one thing I was waiting for to make me happy in 2020 and you serve up THIS?"
"I've never been angry at a color, until now."
"2021 – Institutional Morning"
"Bleak Gray and Disinfectant Yellow – realness."
"Gray is the color of my soul. How did you know, Pantone??"
"Very pharmaceutical. Accurate and sad."
"WHY, Pantone? What did we do to you??"
"This really sums up 2020 in color form. Reminds me of a dingy pee-stained carpet. And I have a dog with Cushing's disease, so I know a lot about pee-stained carpets."
"How nice of them to match the colors of radioactive waste with this toxic moment we're living in."
And my personal favorite:
"Who the heck is hitting the love button on this?? Eeyore?"
According to CNN Style, "Pantone's Color of the Year reflects color trends in fashion, beauty, design and home decor, and since the beginning, the initiative has also served as a mood ring of sorts, selecting the hues capturing the spirit of the time. In years with undercurrents of uncertainty — such as 2020's global pandemic — that has often meant choosing colors that are meant to soothe, calm or uplift."
A mood ring? Huh. Isn't that interesting . . .
Although Pantone is known for its color forecasting and trend reports, vice president Laurie Pressman said the Color of the Year is not driven by data. "What are we looking for? What do we need? And what are the psychological characteristics of that color that can give us what we're looking for? And this year, you can't get away from the overwhelming influence of the pandemic," says Pressman.
Ok guys, did you hear that? The 2021 Color of the Year by Pantone is not driven by data! Which means it's subjective, and not backed up with any kind of research or experiential data. If Pantone thinks these colors are what we need psychologically right now, I beg to differ.
So for the love of everything good and pretty, don't start painting your living room walls either of these colors. This particular shade of yellow is so shrill that it will make you go blind, and the medium gray will set you up for another year of dread and depression. I'm just going to go ahead and make my diagnosis:
The 2021 Color of the Year is manic-depressive and could use some professional color therapy.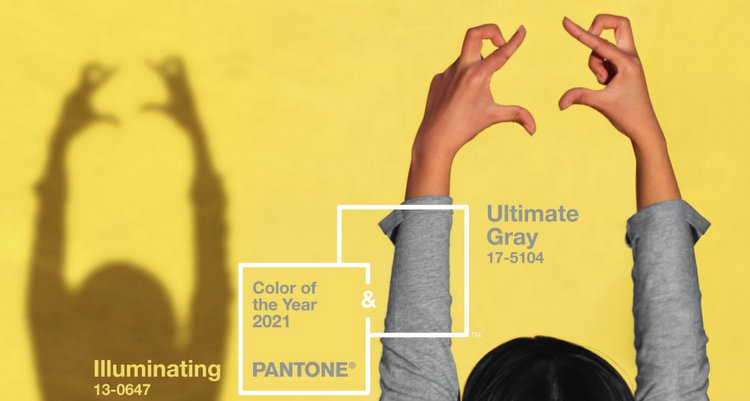 And what the heck is going on with the marketing piece above?? Those shadow puppets are downright creepy, don't you think?
All right. You gotta tell me what you think in the comments below.
If you want to get on my schedule for paint color therapy, contact [email protected] I can improve your outlook on 2021, or at least on your home. 😉