My client had dated wood dining room furniture and a limited budget.  This pine set screamed, "country!!!"  The brass chandelier didn't help, either.  I had to come up with a cost-effective remedy.  No problem.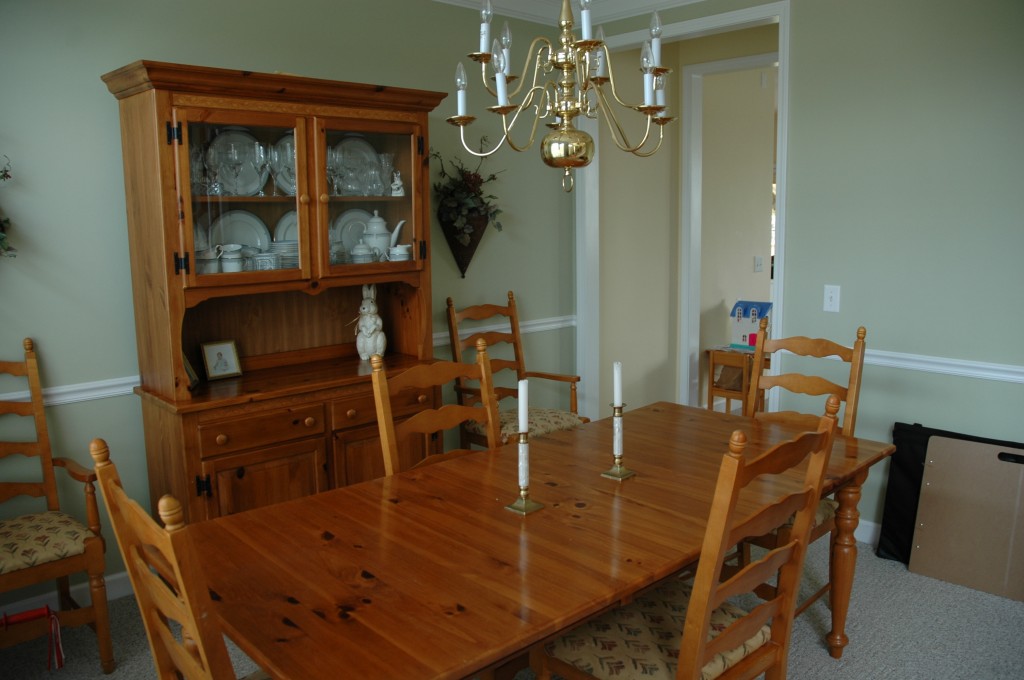 Hear me now and believe me later:  paint is magic.  It can change the look of most anything, for the better.  In this case, I chose an almost-black color to bring this early-80's room up to the current era.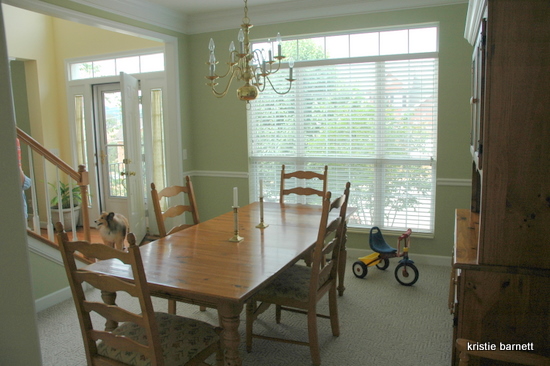 Painting wood furniture is not rocket science, but it's important to do this right.  First, you must lightly sand all the surfaces of the wood to be painted.  Then use a good primer, such as Kilz.  Finish off with 2-3 coats of paint.    Use a high gloss paint for a modern look, semi-gloss for a classic look, flat for a country/rustic look.  In this case, I chose a semi-gloss finish.  After the paint has cured a couple of days, I like to apply a few coats of car wax or furniture paste wax to protect the finish.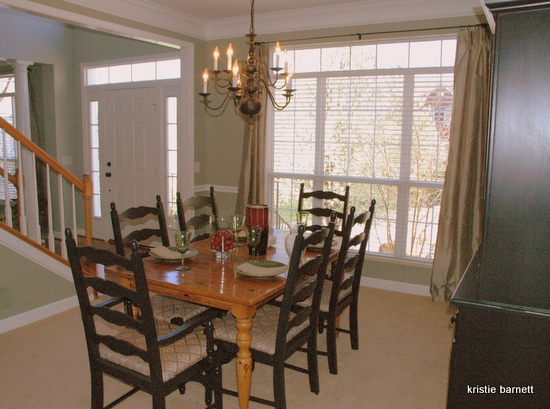 Better, huh?  Notice that we decided to spray paint the chandelier, as well.   To paint a chandelier, you obviously have to take it down first.  Hang it up outside on a tree and spray with a metal primer first.  Then at least 2 thin coats of spray paint.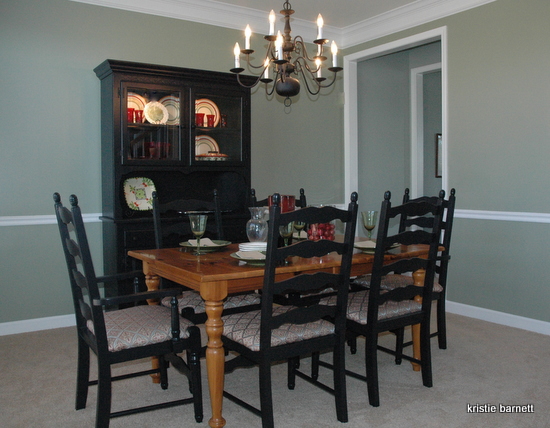 | | |
| --- | --- |
| | Notice also that we left the pine table unpainted.  Not only is the mix of painted and unpainted more interesting, but also the unpainted tabletop is lower maintenance because chipping could occur with heavy wear.  We could have painted the legs of the table and left the top pine, but I think this mix is good. |
| | |
| --- | --- |
| It's amazing how contemporary yet classic these chairs (and the whole dining set, for that matter) look now.  So much better, and so less 1980's country. | |
.