I've been working with a sweet client on a whole-house design.  We've pretty much been working from scratch – buying new furniture, window treatments, rugs, and accessories.   Up until now, we couldn't find a great sideboard for her dining room (which is a really important design element for this open concept floorplan) at a price that works within the budget.  This is the one we would have loved to have for her space: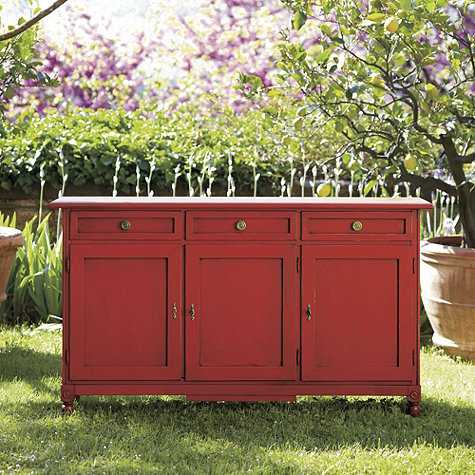 Like this, but in a slightly patinaed, blue-green finish.  This piece from Ballard Designs is beautiful, but at $1400, maybe we could do better.  My client had this black Pottery Barn dresser in her guest room that I thought we might repurpose to use as a dining room sideboard, but she wasn't sure.  I was pretty sure.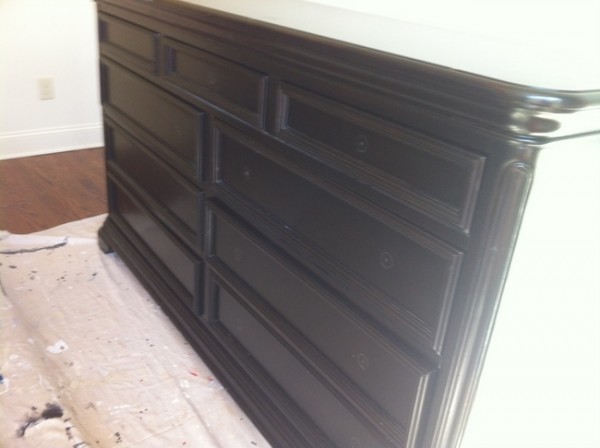 dresser before
I chose Benjamin Moore's Dragonfly as the new color for the dresser (soon-to-become sideboard).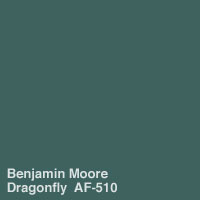 I had the lovely Heather faux paint the dresser in Dragonfly, slightly sand the edges to reveal some of the black beneath, then top it with a light coating of dark wax.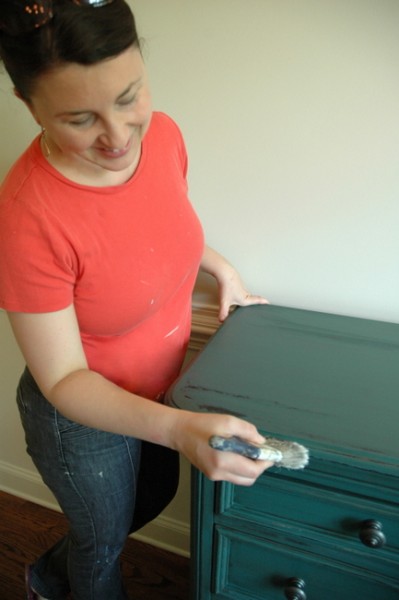 And here's the beautiful finished sideboard, perfectly perfect for this space and at a fraction of the cost for my client!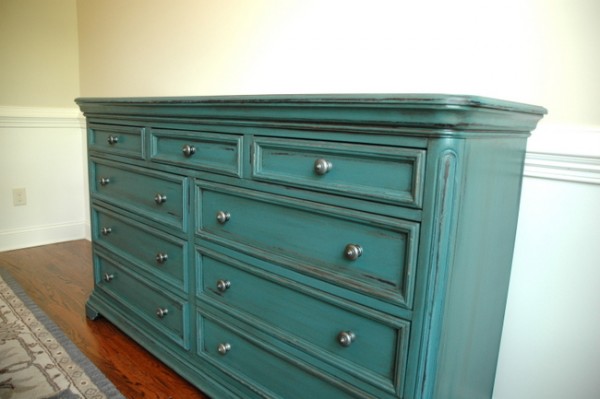 sideboard after
I think it's even better than the original inspiration piece.  Topped with great art and a pair of lamps, this sideboard is the perfect color to anchor this dining room and tie in with the rest of the design.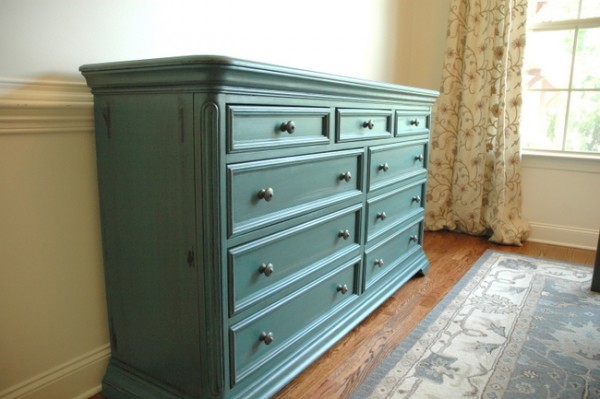 sideboard after
I can't wait to show you the whole space, but we're still waiting on dining chairs that are on back-order.  What do you think of this repurposed beauty?
If you want to learn more about how to use paint colors in your home and which ones to choose, you can order my Color Video Workshop here.
Linking to:  Furniture Feature Friday