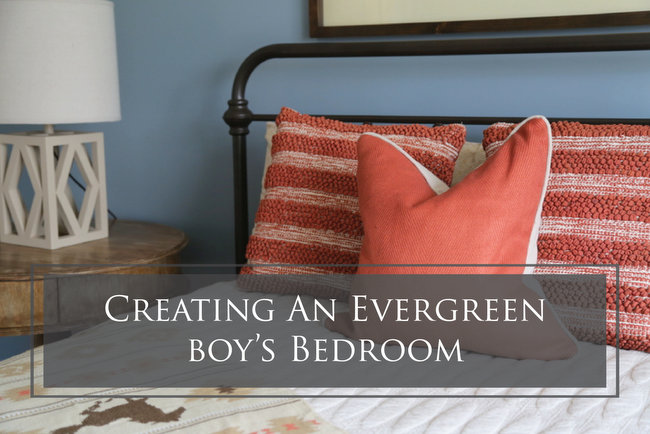 I've been working with a wonderful family with five young children. The childrens' bedrooms were nice and roomy, but woefully devoid of any personality or fun.  These clients were looking for "evergreen" bedroom designs for their children – meaning that the rooms wouldn't look so babyish or theme-y that their kids would tire of them in a couple of years. A little forward-thinking can help you save money when you don't have to re-do a room every few years! Here is a shot of one of the little boy's bedroom in its "before" state: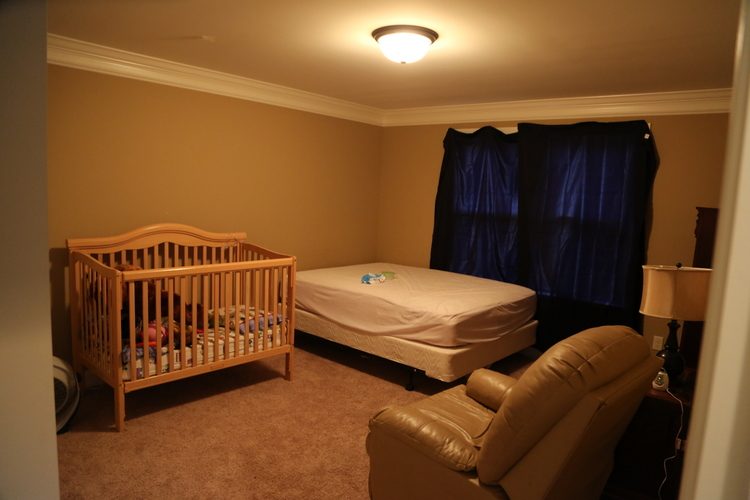 before
Pretty dreary, right?
He wasn't using the crib anymore, so it was ready to go. The tan leather recliner needed to stay, because that's where mother and son read books together every night.
The first thing we did was choose a blue that most boys like from little-bitty to full-grown dudes. I have chosen paint colors for many, many a boy's bedroom and they almost always want dark blue or battleship gray walls. The blue we chose is one of my favorites for a boy's bedroom. Ready for the happy, evergreen reveal?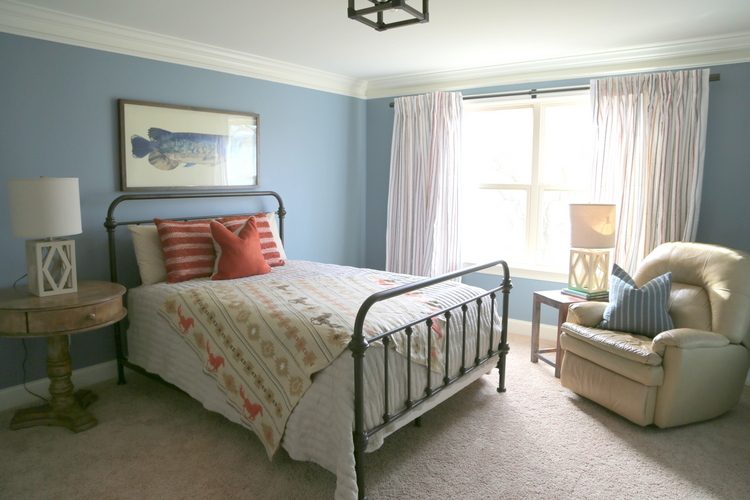 Benjamin Moore Van Courtland Blue
An iron bed is perfect for a boy or a girl – it all depends on how you style it. We chose iron because we didn't want to go all wood in here.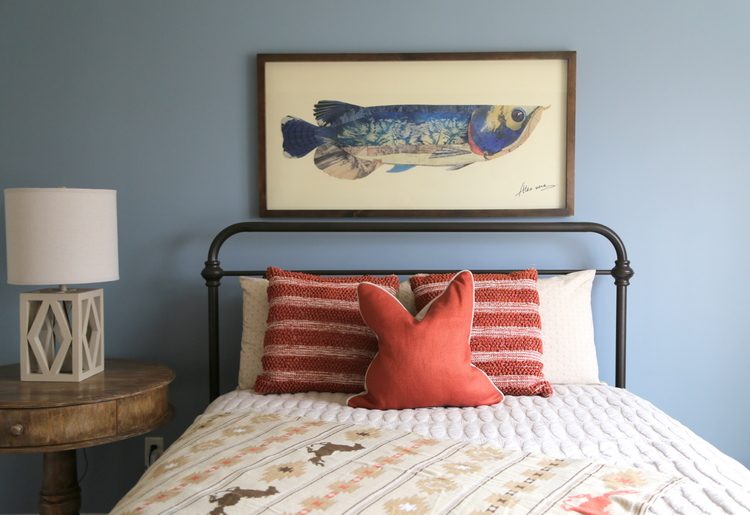 The tan rocker even looks fabulous now, tucked into a cozy corner with it's own lamp and side table. The lined drapes and pillow are semi-custom from a to-the-trade-only company I have been working with this year.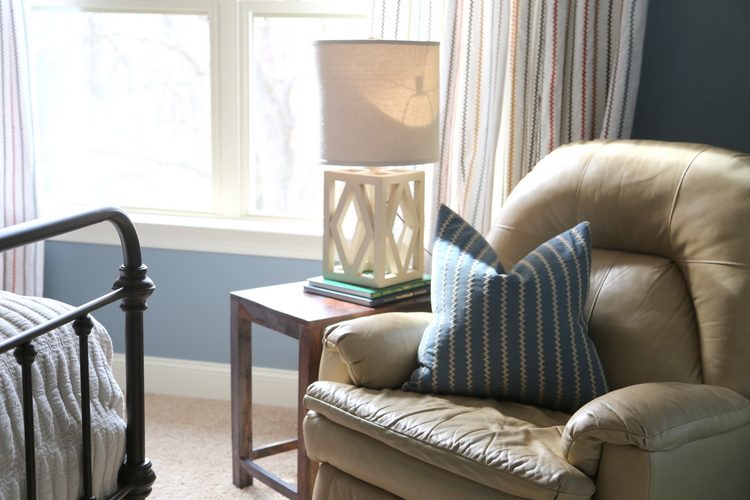 lamp and side table from HomeGoods
The overhead light fixture has a weathered wood finish and uses Edison bulbs. I found this interesting fixture at Grahams Lighting in Nashville.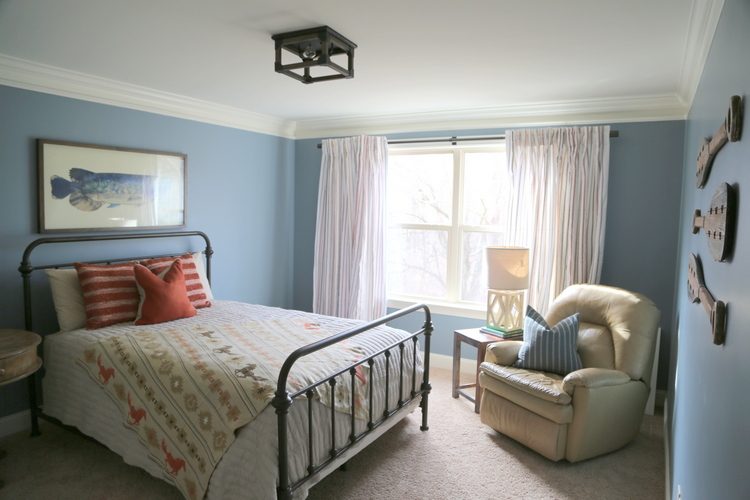 Today I hung these fun wooden oars on the long wall beside the rocker. Pretty awesome finds from Kirkland's! I'm still on the hunt for a long, low bookcase to hold toys and books beneath the oars.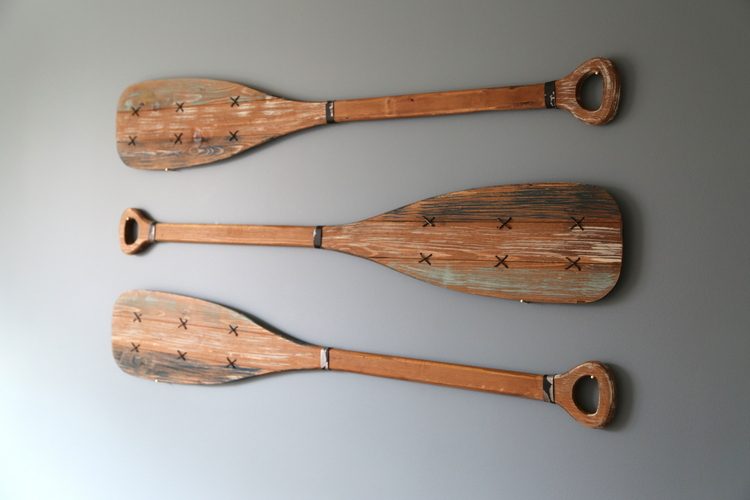 I love the way this boy's bedroom turned out. Simple, masculine, and evergreen. Whether he's 4 years old like this room's occupant or 20 years old, what boy wouldn't like this room?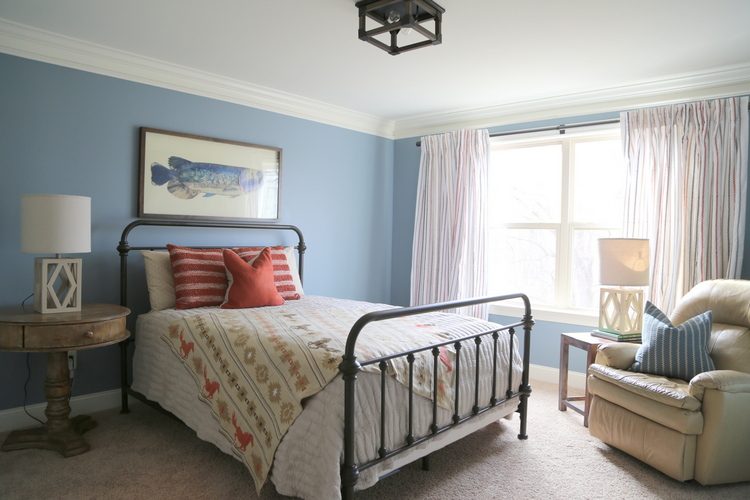 For information about my upcoming Expert Psychological Stager™ training course, check it out here.