The "it" color of 2013 is Monaco Blue, according to color giant Pantone.   As a Nashville Color Consultant, I think this color is a great pick.  I heard from two sources that this color was announced at High Point Market as Pantone's Color of the Year over the weekend, but others are saying that it is simply the top color in the fashion forecast for 2013.  Regardless, I love this color and am sure it's gonna be hot-hot-hot!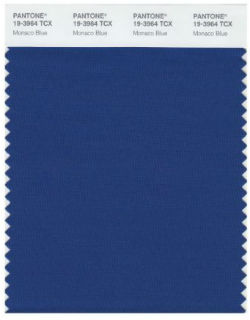 2013 Top Fashion Color of the Year, Monaco Blue
Monaco Blue:  Royal + Navy + Cobalt = a delicious inky blue that is classic and modern at the same time.  You'll get no complaints from me – I was not a fan of Pantone's 2012 Color of the Year, Tangerine Tango.  Last week I shared my own Color Forecast, which is right in line with Pantone's recent top picks for spring: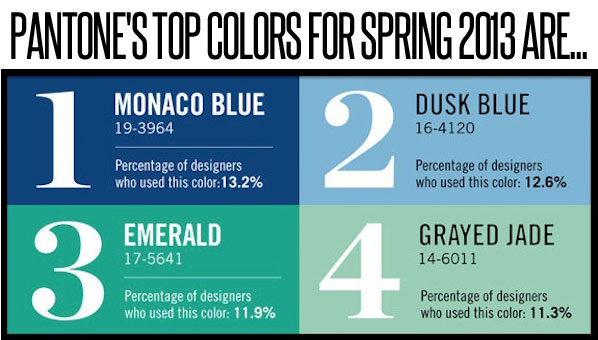 If you use Monaco Blue as a wall color, consider it the main "neutral" color in the room.  It pairs well with practically any other color.  Here are a few Benjamin Moore colors that are similar to Monaco Blue: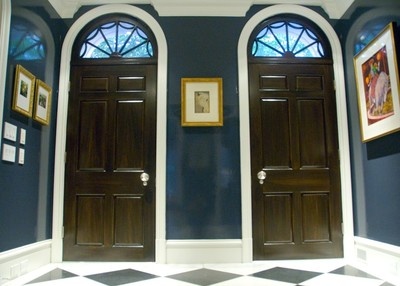 Hale Navy in high gloss via Pinterest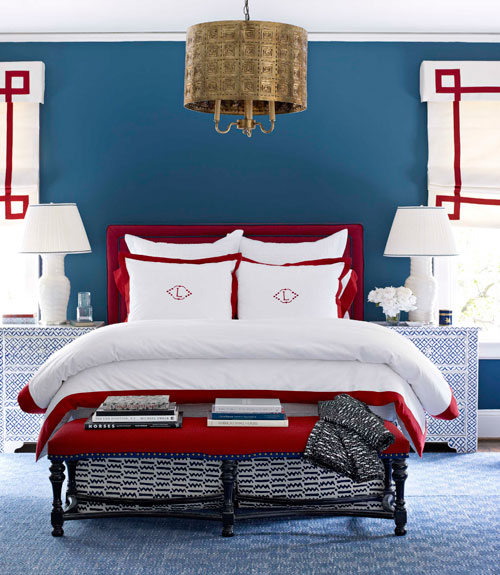 Van Deusen Blue via Hirshfields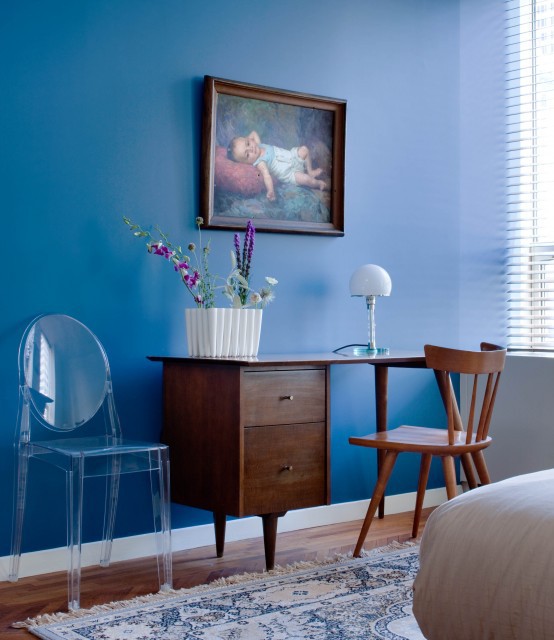 Benjamin Moore's Lucerne via Pinterest
So what do you think?  Is Pantone's Monaco Blue a winner?