Home has never been more important, and this is the year to make it your own. Whether you want to surround yourself with peace and calm or create a unique wonderland for your imagination, new paint color is the most transformative tool available! To get your new year started right, I'm sharing some beautiful paint colors for 2022 featured by Ballard Designs (who happen to have a great sale going on now).
Darker blues pair beautifully with warm orange. If you love copper, amber, cinnamon, or pumpkin accents, a medium to dark blue wall color might be a good option for you.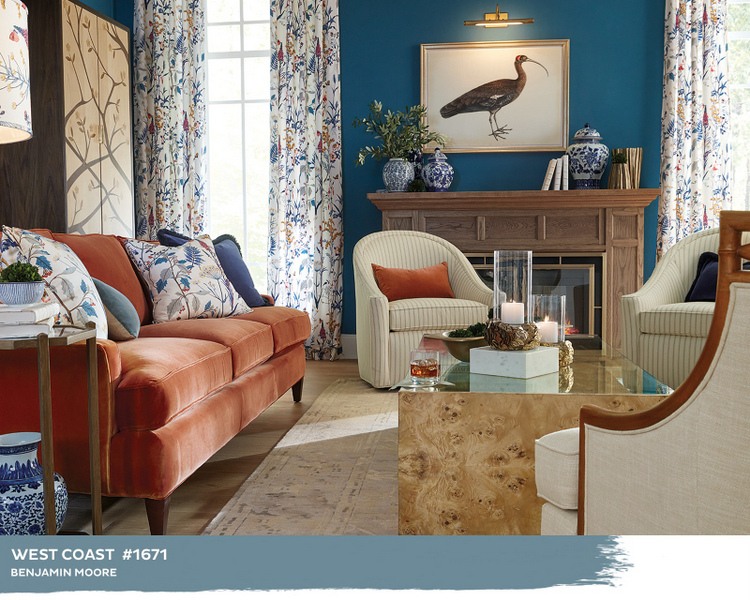 If you prefer a "safe" neutral, a light warm beige is a nice backdrop for orange and blue tones. Benjamin Moore Tapestry Beige is warmer than white and lighter than the darker beiges that we've been moving away from in recent years.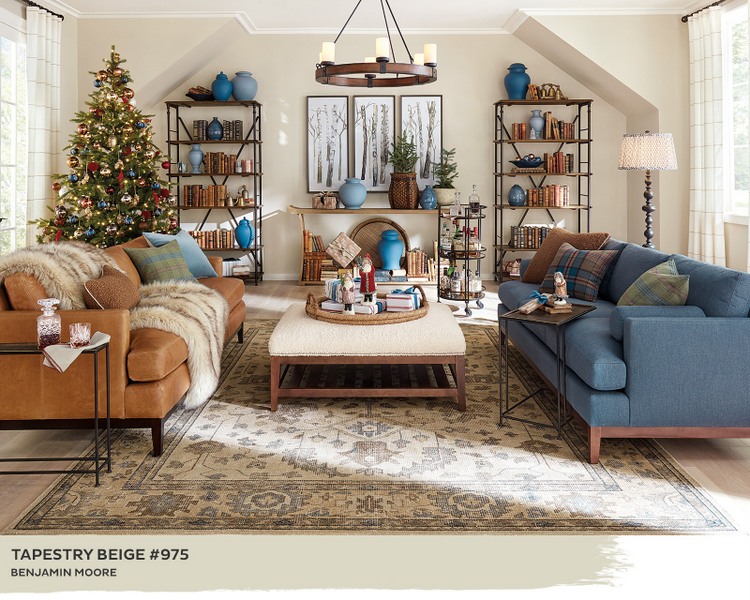 Most all the paint color companies chose green as their 2022 Color of the Year, and here's a lovely one to consider – Benjamin Moore Palisades Park: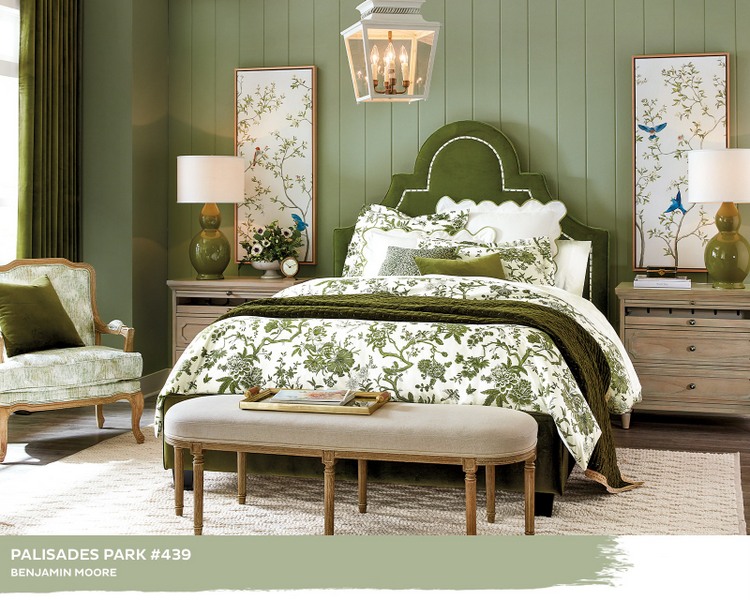 Maybe you have a room where you want to create moody drama? Ballard Designs featured one of my favorite blacks, Sherwin-Williams Tricorn Black, in this dining room: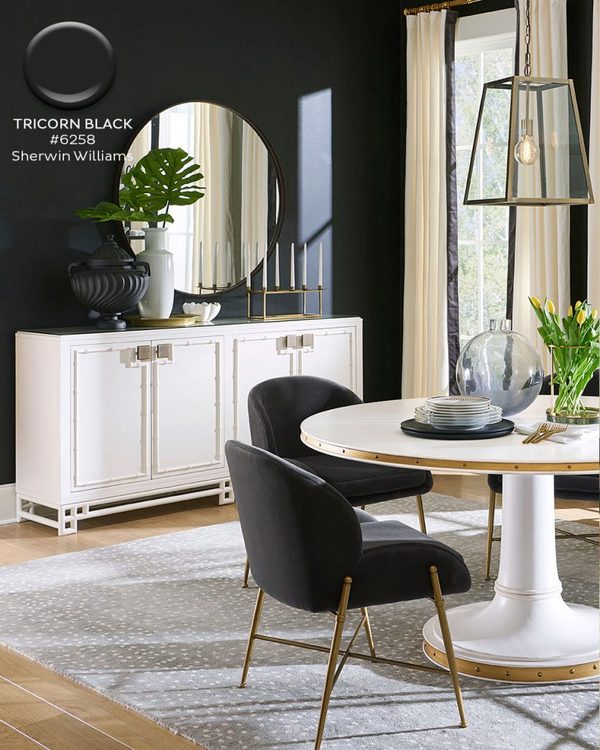 Another pretty option is Benjamin Moore Santorini Blue – I've used it a number of times in boys' and young men's bedrooms: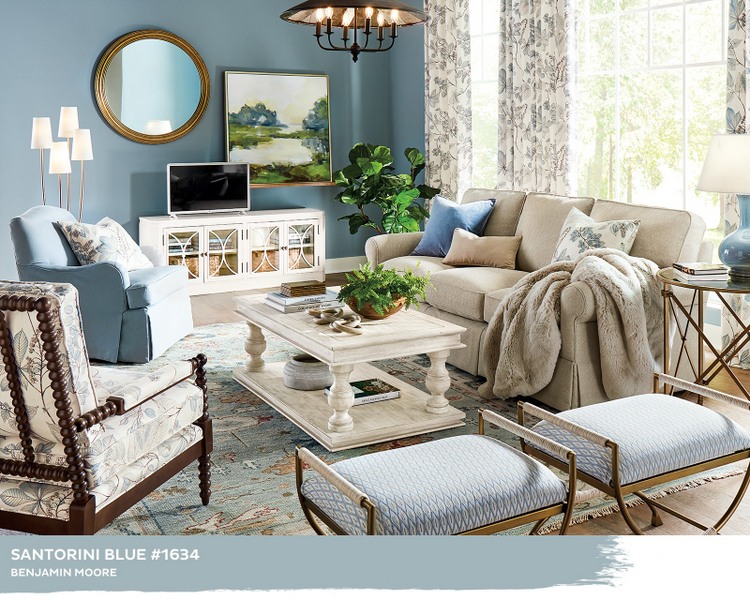 Benjamin Moore's Seattle Mist is a fantastic light neutral with a slight green undertone. Between a beige and gray, it's one I've used frequently in clients' homes. FYI, it typically reads a bit lighter than it does in this image from Ballard Designs: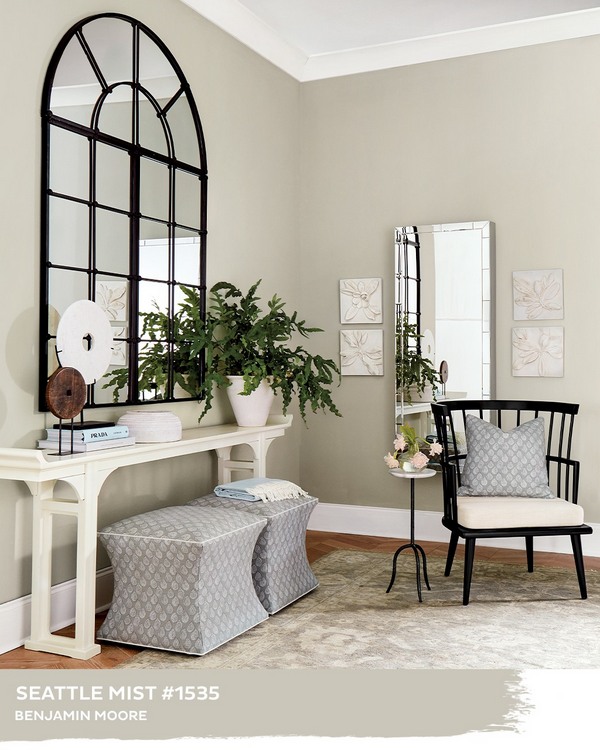 I don't specify Behr colors, but this white looks lovely in this bedroom. However, you should be wary of catalog, magazine, and computer images of paint colors (here's why). Be sure and test paint colors prior to choosing the best option for your unique space. I wrote about how to do that here. My favorite way to sample is to brush real paint on Small Wall paint sample boards, which give you the best representation of how the color will look in real life in your space. You can find those at Sherwin-Williams retailers or online here.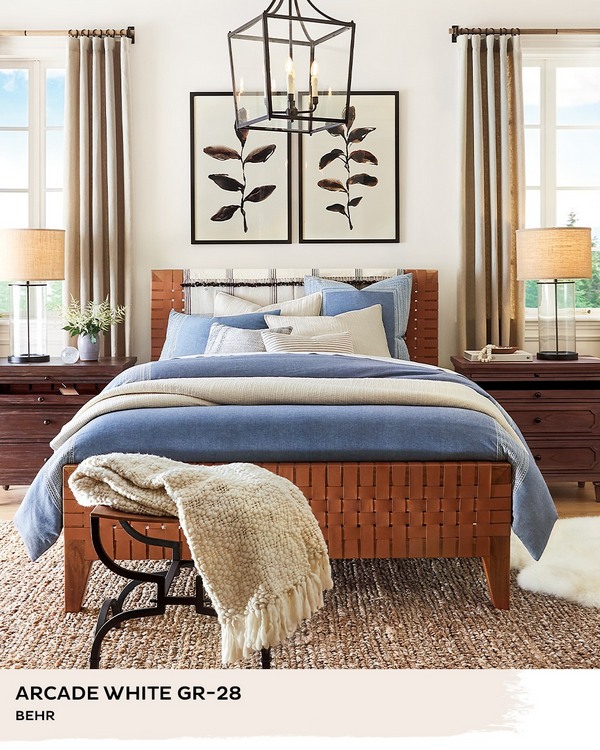 Ballard Designs featured this yellow gold paint color in a very spacious closet, but I don't believe most of us are ready to welcome yellow gold back into our homes. Many of my clients are still trying to rid their walls of this color from the 1990s.  Maybe next decade this will be appealing again??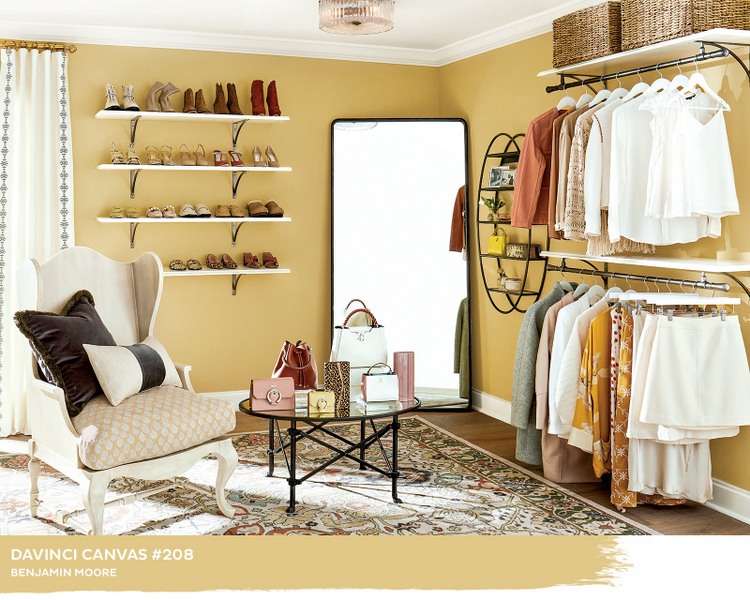 Benjamin Moore Philipsburg Blue is a classic beauty from their Historic Collection: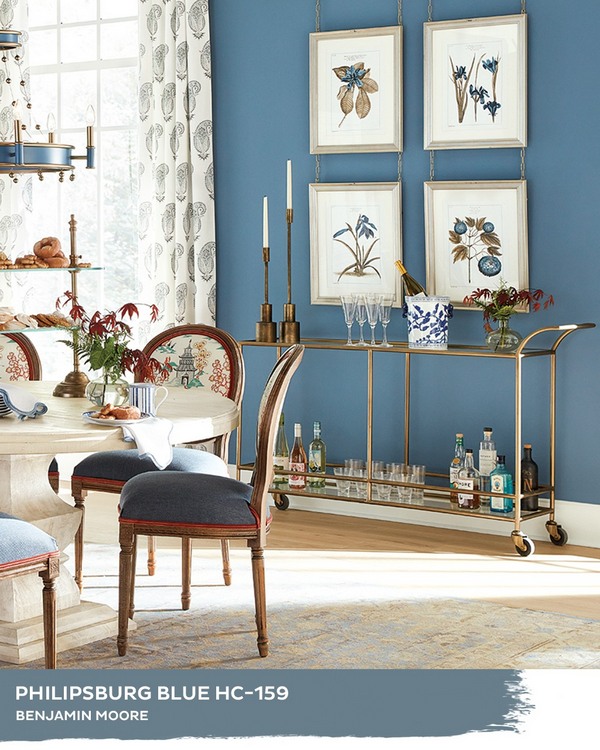 It reads a little darker in real life than it does in Ballard's image. I recently specified it for a neighbor's dining room – here's a quick iphone photo of the color: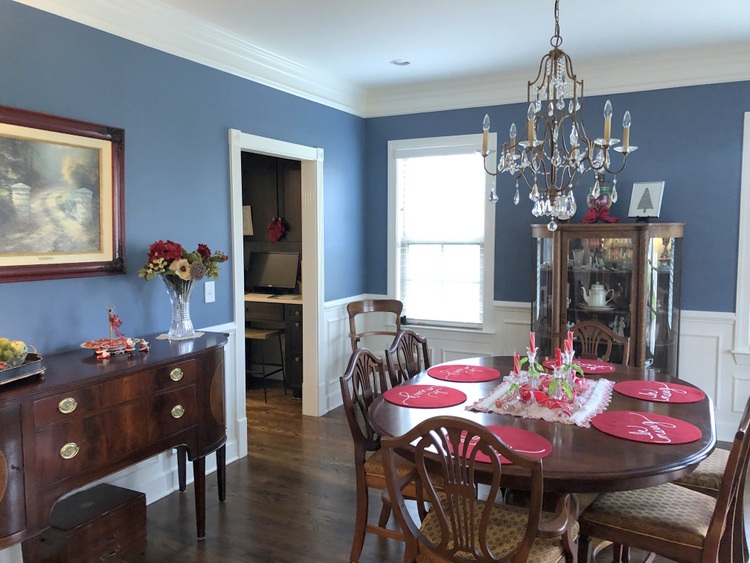 Warm whites are still trending, and Ballard Designs features Sherwin-Williams Grecian Ivory here: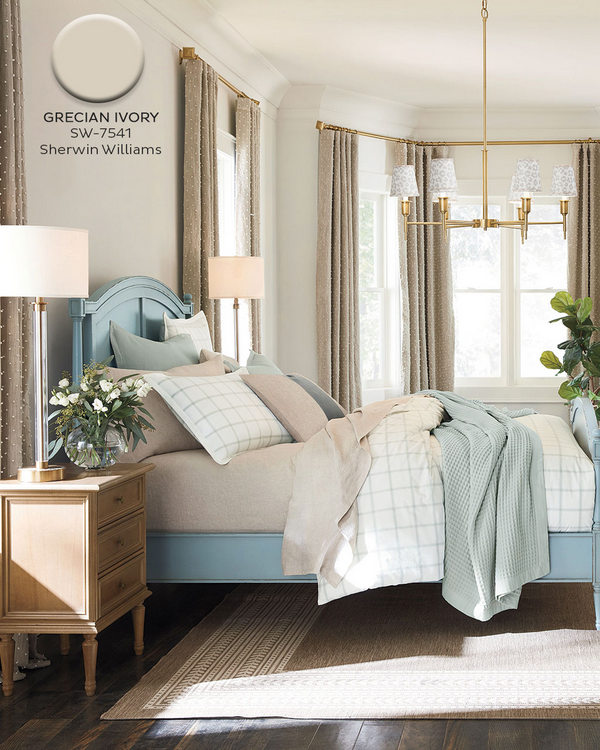 Are you ready for a new paint color or two (or ten) in your home in 2022? Let us know what you are pondering in the comments below! Pin this image to save these color ideas for later: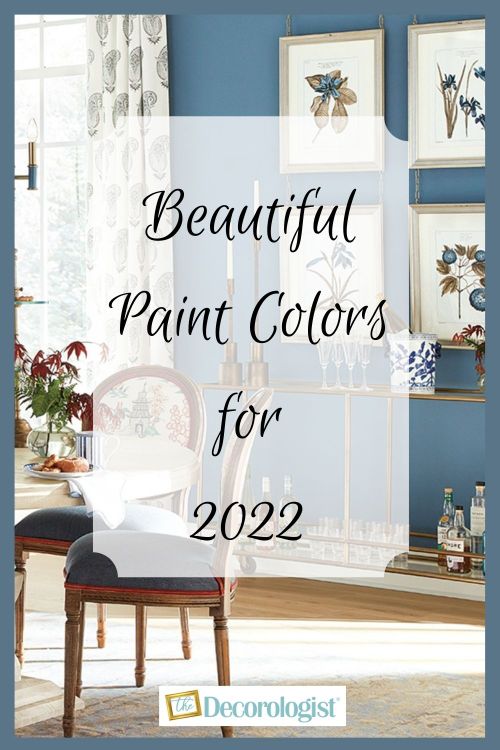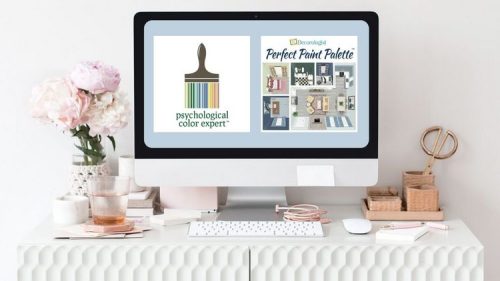 Train with me to be a Paint Color Consultant!