One of the trickiest issues in decorating living rooms is that dark beast of a television.  Although I prefer to plant the television in a bookcase or a less focal wall, many people decide to hang theirs above the fireplace.  If you have white trim on the fireplace wall, this can make that TV black hole even more obvious.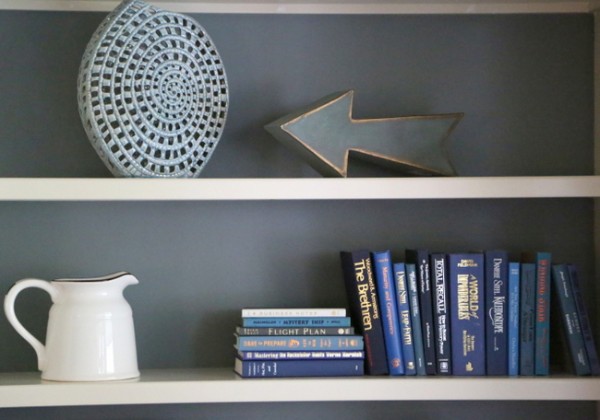 When my clients decided to renovate this room, they knew they wanted to hang the television above the fireplace.  Here's the "before" of the room: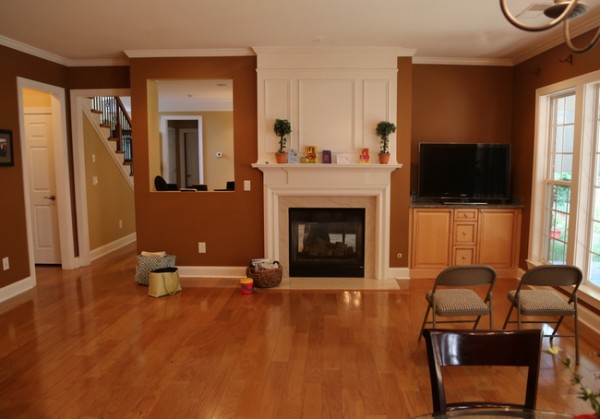 before 
I suggested removing the existing box molding above the fireplace and create a new symmetrical molding around where the television would hang. We decided on symmetrical bookcases on either side with closed storage at the bottom. Then came the fun part.   Rather than all white bookcases, I specified an accent color for the backs of them – like I often do.  In order to help the television blend in to the area above the fireplace, I also suggested they paint out the entire fireplace box and trim in the same accent color.
Now, if we had gone all white on the entire thing, the result might have looked something like this: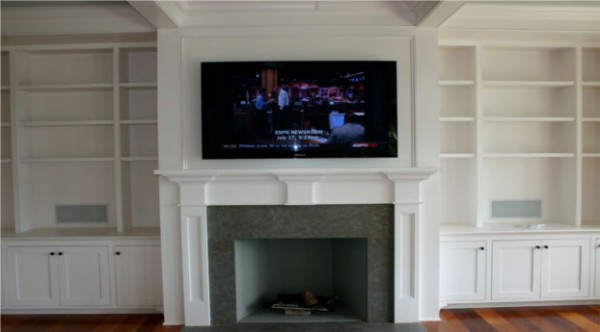 Instead, this is how my clients' room looks today: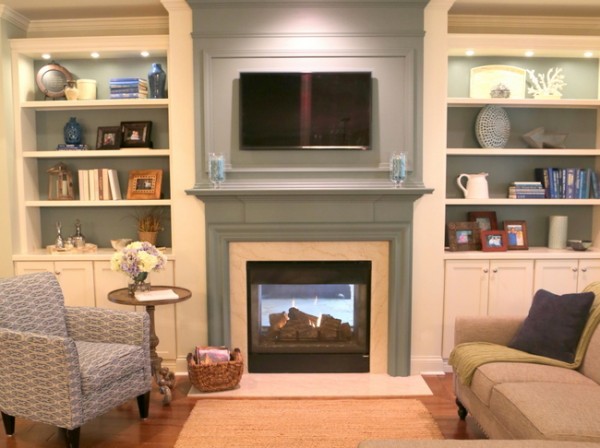 I love the way it turned out, and so do my clients.  I also styled their bookcases.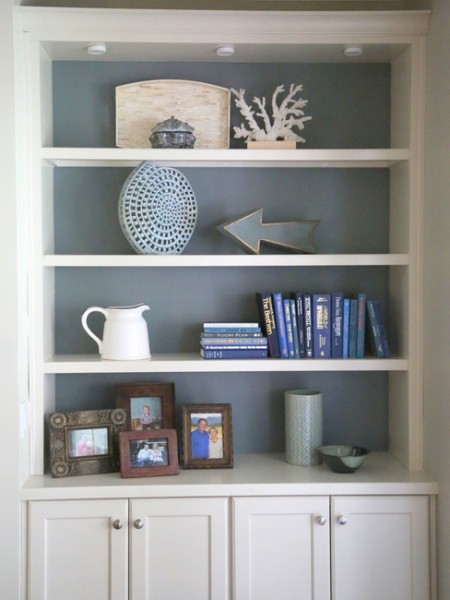 Actually, last week I styled four different sets of bookcases, which is a record for me.  With the exception of a few personal items, I purchased the things in the bookcases from HomeGoods, which is my go-to store for affordable and stylish accessory shopping.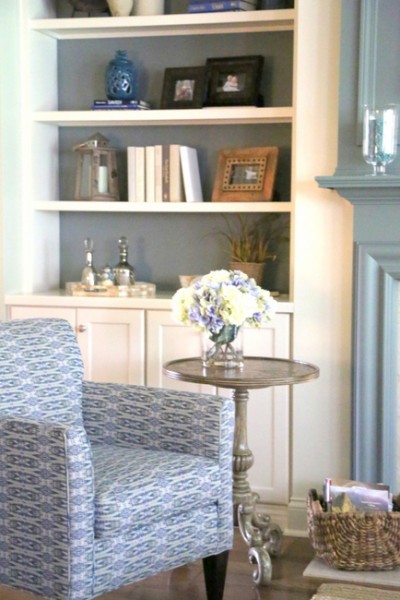 We also chose new furnishings for this room and completely tore out and replanned the adjoining kitchen.  When I get some better photos, I'll share the whole renovation with you. Ok, one more look at the "before":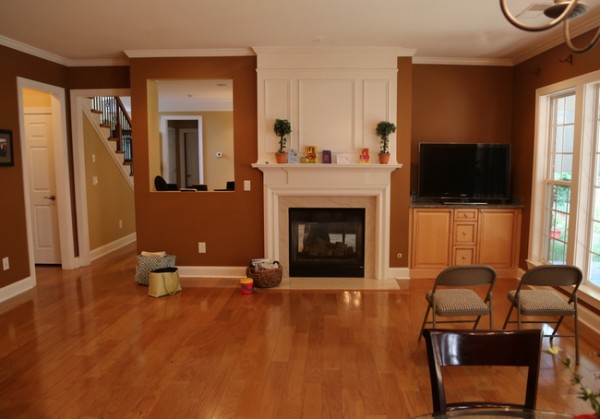 And the new and improved "after":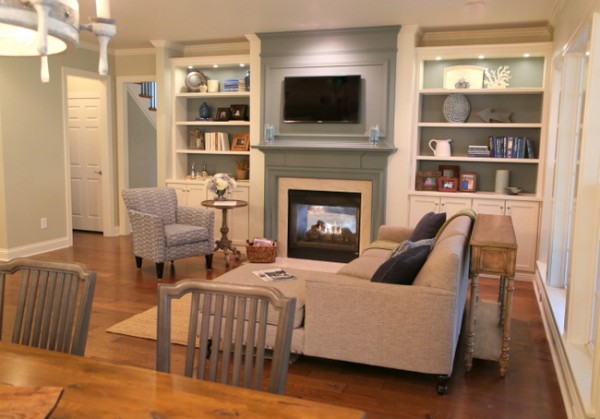 I'm so happy that it's all complete and they can enjoy Christmas in their new living room.  What do you think of this solution for blending in the television above the fireplace?