Who wouldn't want to spend every morning in a bathroom that feels like an oasis of calm?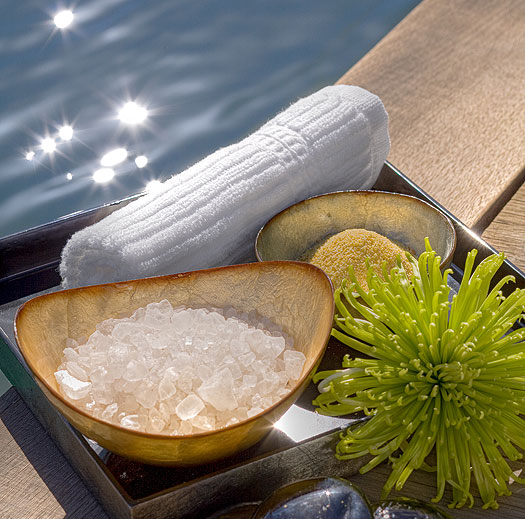 So you have a drab, neutral bathroom.   It's your typical builder-grade bathroom – the cabinets and hardware are fine, just nothing special.  You're tired of it, but you don't have the budget for a major rehab.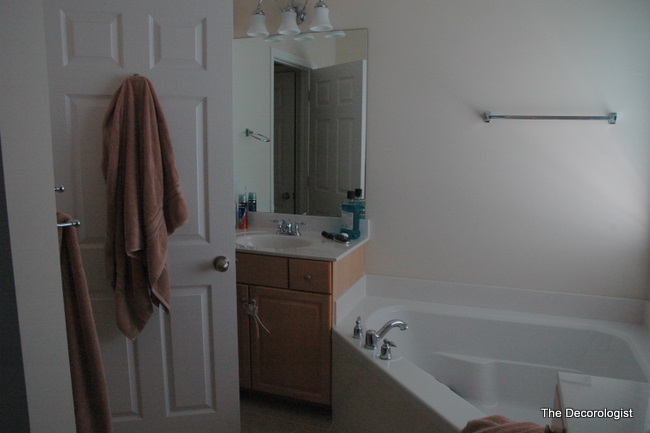 Bathroom Before
Want to make your bathroom feel like a hotel spa without the expense of a weekend get-away?  Is that even possible?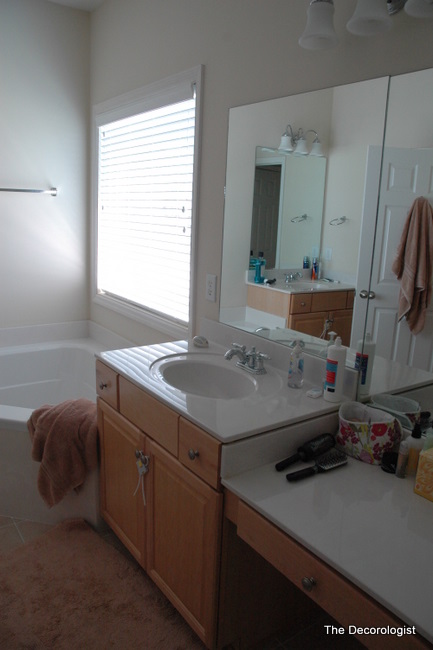 Builder-Grade Bathroom Before
What this bathroom needed was the right paint color, which was then repeated in the accessories to create a calming, spa-like feel.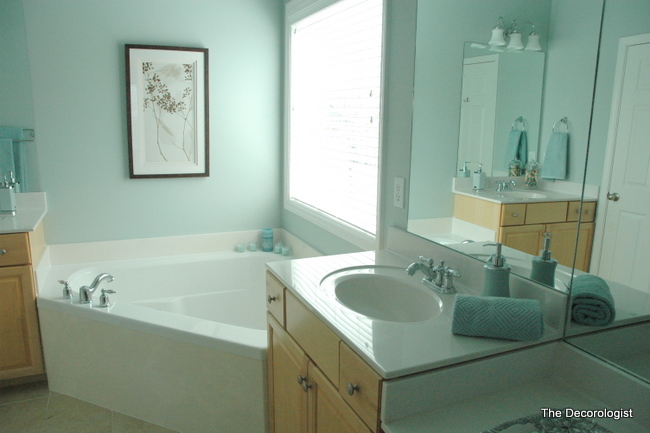 Bathroom After The Decorologist
The best color for a spa-like feel is a blue with a hint of green, like the one I chose for this Nashville bathroom.  There's no one perfect color that will do the trick for everyone's lighting conditions and existing elements – you have to try several in that color family until you find just the right one.   Some good ones to try are Benjamin Moore Beach Glass or Gray Cashmere, or Sherwin-Williams Sea Salt.
If you need helping choosing paint colors, contact The Decorologist for a Color Consultation that will change the way you feel about your home.
Share this Post