When we bought our 1939 home 10 years ago, we removed dated carpet from our stairs and discovered painted pine stairs.  It's not like they were nice wood that could be refinished, so we simply painted them with white oil-based porch paint.  Worked great, but it requires a new coat to freshen them up every 3-4 years.  So, THIS is what I'm thinking about doing rather than yet another coat of white: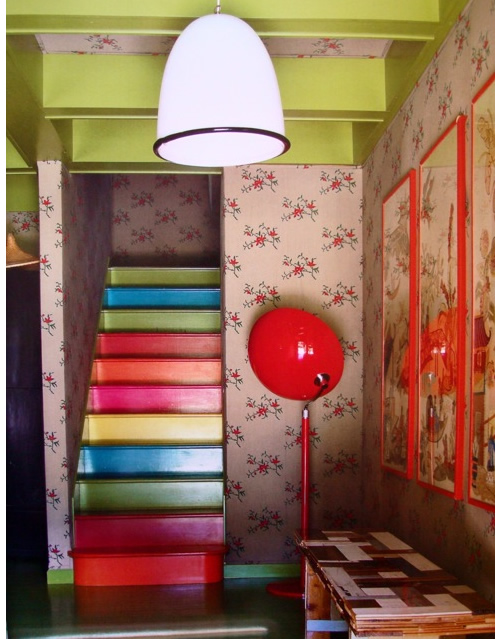 Or maybe a simple stripe of blue . . .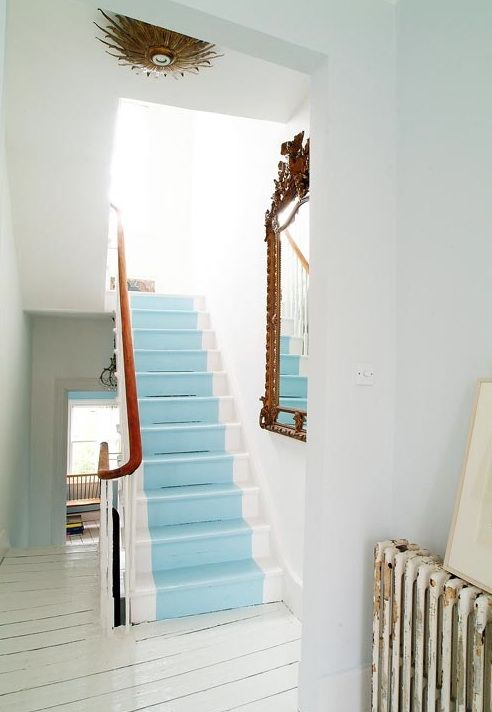 Domino
These stairs look just like mine – it'd be easy just to add a colored stripe, you know?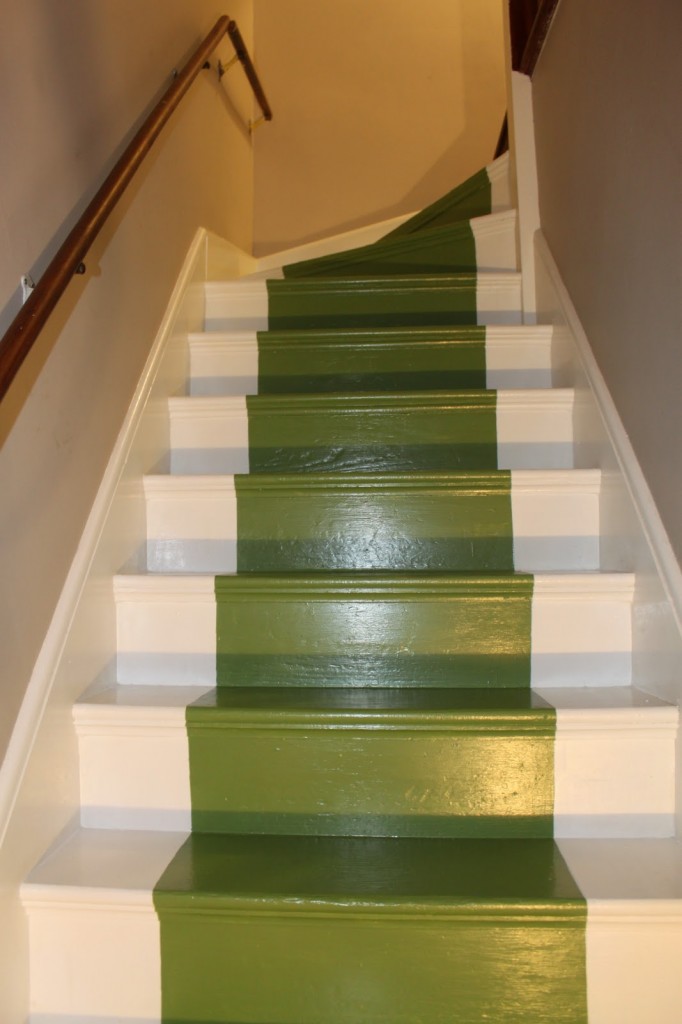 source
Or just paint the treads in Honeysuckle Pink!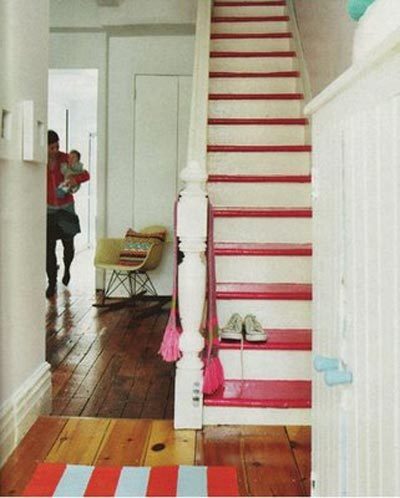 I love this idea – stencil numbers on the risers!  Even easier, you could use decals like the kind you use for mailboxes.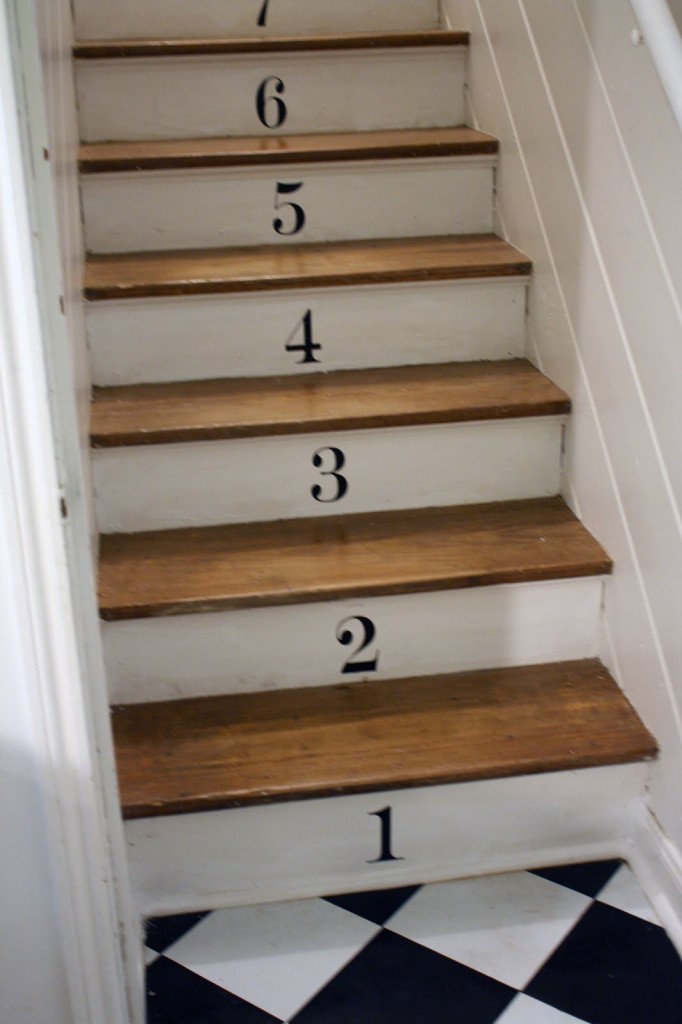 This two-tone look is really cute, too.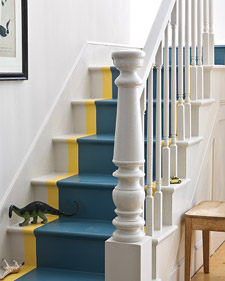 Applying a fun pattern would add lots of personality.  My kids might even enjoy taking their clothes and toys back up to their room!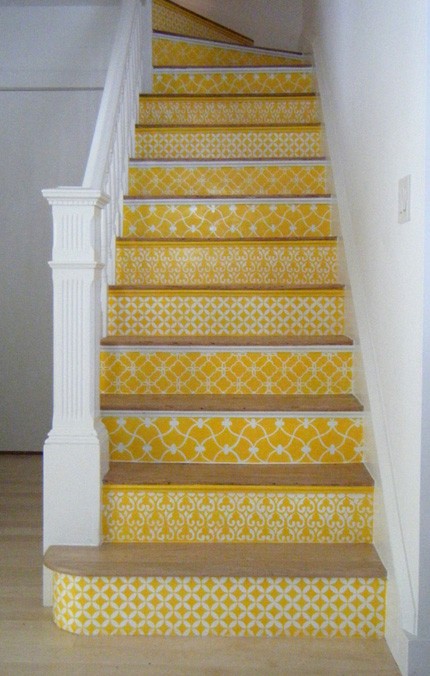 source
This looks like a carpet runner, but it's actually a painted version crafted using a lot of painter's tape.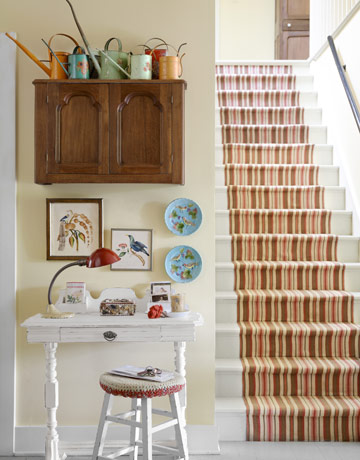 A little bit of wallpaper here did the trick.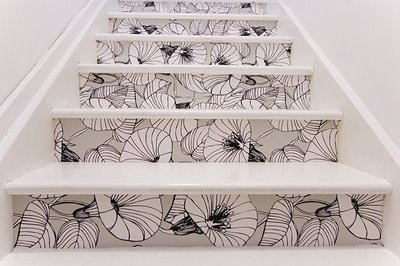 So, is anyone else inspired like me to make a fun project out of painting their stairs?   I'm wondering which one of these ideas is your favorite – please let me know which one I should take a chance on!