One of my clients recently moved into a new home with tons of bookcases.  She and her husband had a very limited number of books, and little more than picture frames to style the bookcases.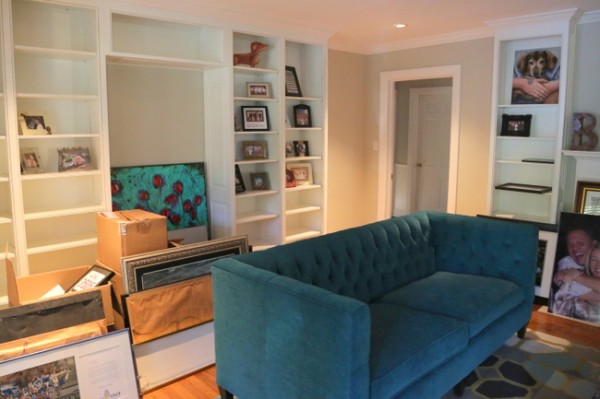 before
She wanted to get the living room pulled together before an upcoming baby shower at her home.  I knew she needed two things: books and accessories to style her bookcases. For the books, I scoured a couple of local estate sales. I kept my eye out for the right colors, sans book covers, that is.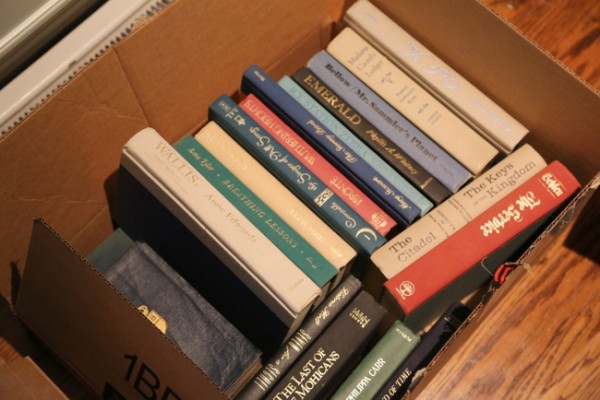 The best place to get accessories for bookcase styling on a budget is HomeGoods, of course. My mission was to find objects that looked expensive, but didn't kick the pocketbook too hard. With HomeGoods, that's no problem.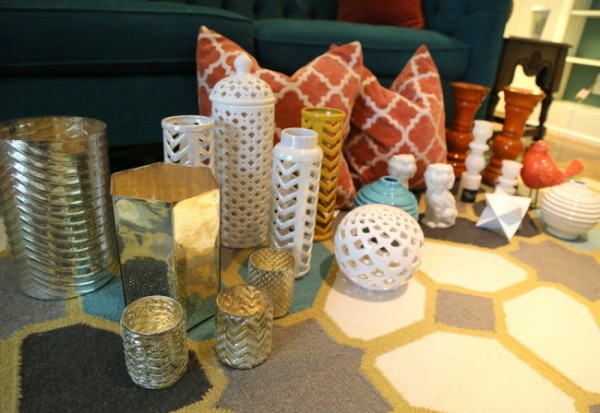 I shopped HomeGoods for items that were the colors, metallics, and shapes I wanted to create the right look for my client's living room bookcases.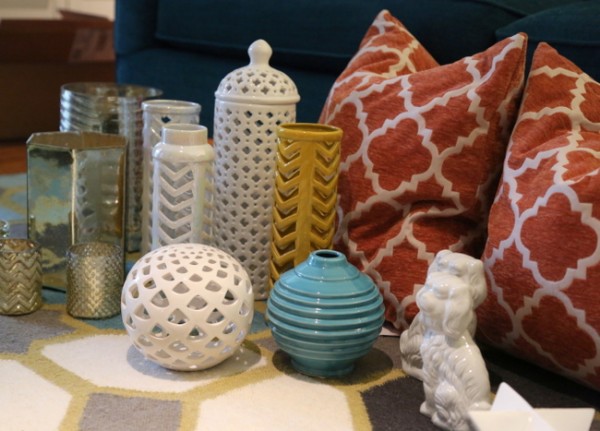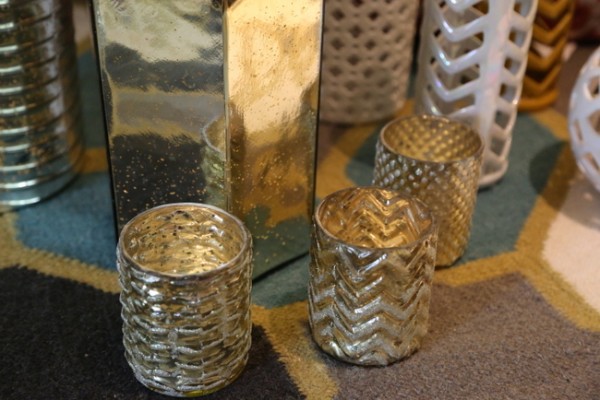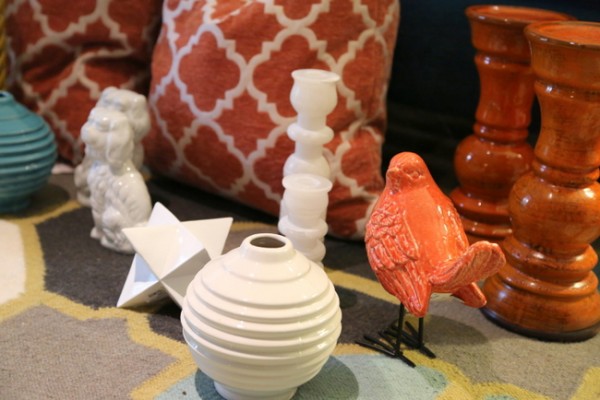 The combination of my client's personal items, estate sale books, and HomeGoods accessories is what pulled this living room together – just in time for my client's party.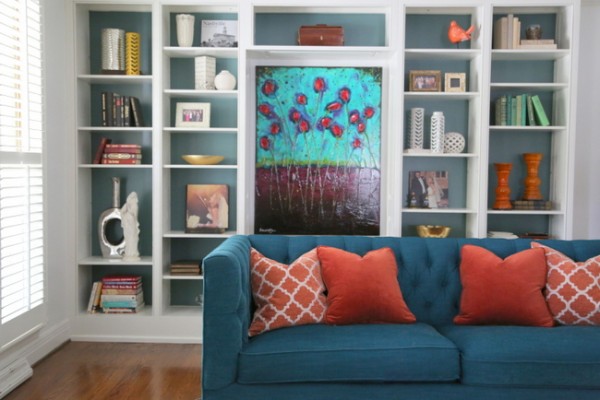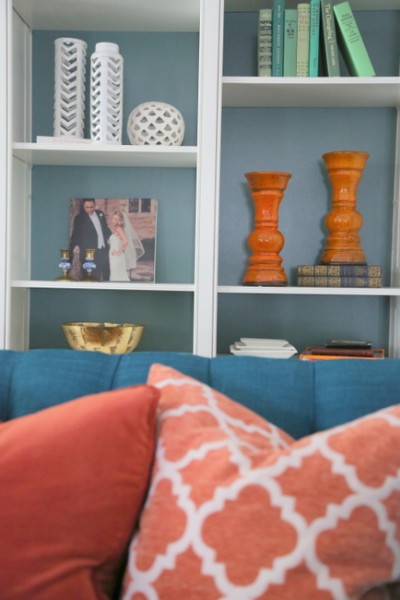 HomeGoods pillow, orange candle pillars, white ceramics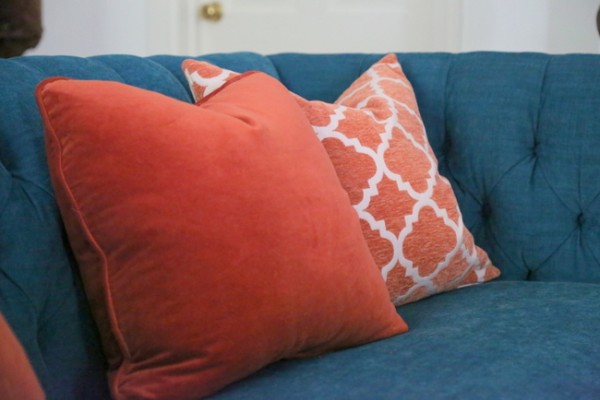 sofa and solid orange pillow from Merridian, patterned orange pillow from HomeGoods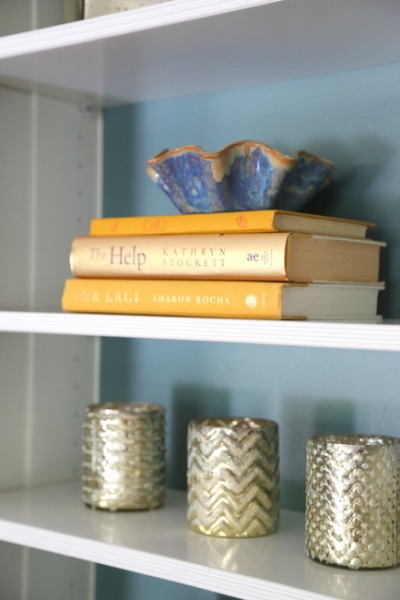 metallic votive holders from HomeGoods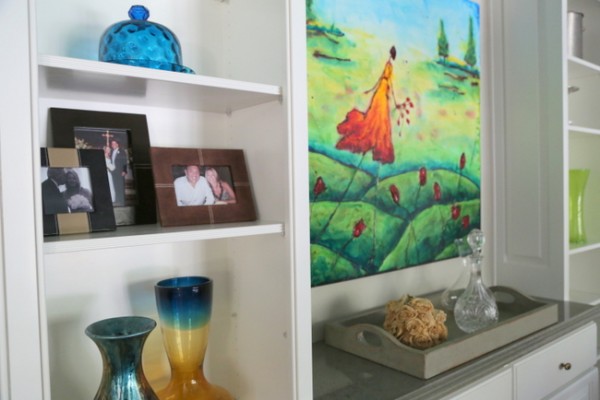 vases and tray from HomeGoods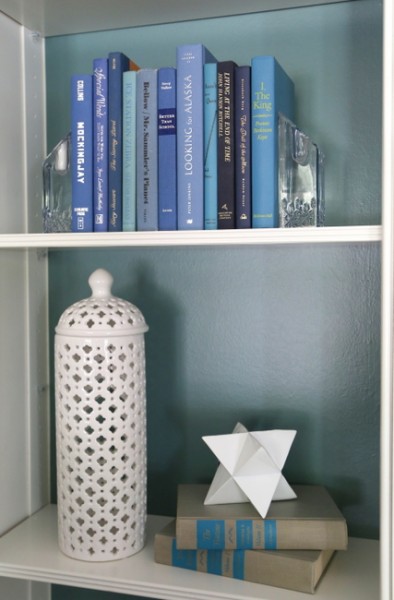 white ceramics from HomeGoods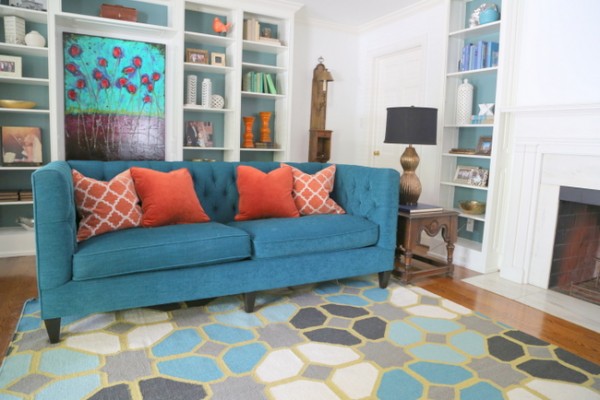 Now that's a room that's HAPPY.  HomeGoods Happy, that is!  Can't wait to show you more of this room and the adjacent dining room, along with one of my favorite new paint colors – which you see in the back of the bookcases. Which is your favorite item I found from HomeGoods?