I've learned some important lessons about business and life over the last several years.  You never know what you are capable of until you try, and when someone asks me to do something I've never done that might actually help me grow in some way, I now say "YES."
So when Carpet One Flooring asked me if I would design a welcome mat to aid breast cancer research, guess what I said?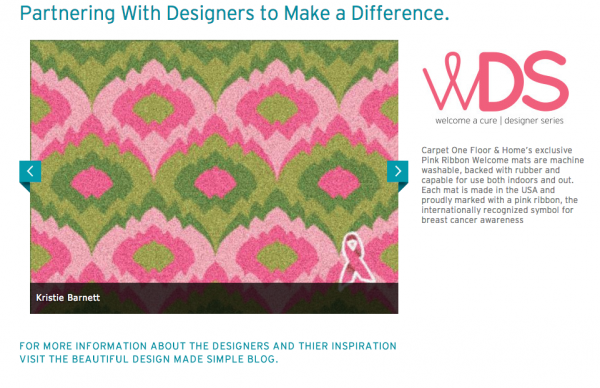 It's October and that means it's Breast Cancer Awareness month. This cause is important to so many people – not only the women affected by this disease but their families and friends, too. For that reason, 12 interior designers and stylists have partnered with Carpet One Floor & Home to create a new collection of pink ribbon welcome mats.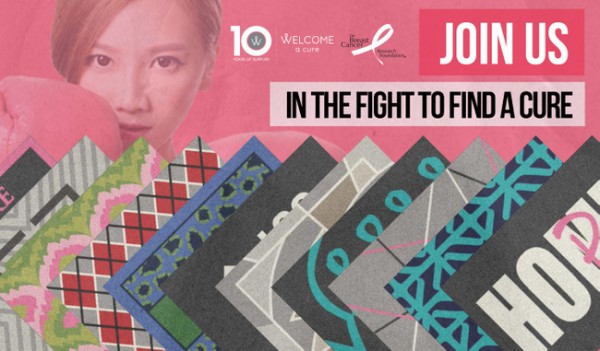 The welcome mats are available year round so they'll be featuring a different designer's inspiration every month, but you can check out all the mats any time at CarpetOne.com/Welcome-A-Cure.  25% of the purchase price of each Pink Ribbon welcome mat sold through the Carpet One Floor & Home is donated to The Breast Cancer Research Foundation®. So far, the campaign has raised nearly a million dollars for a variety of breast cancer research charities.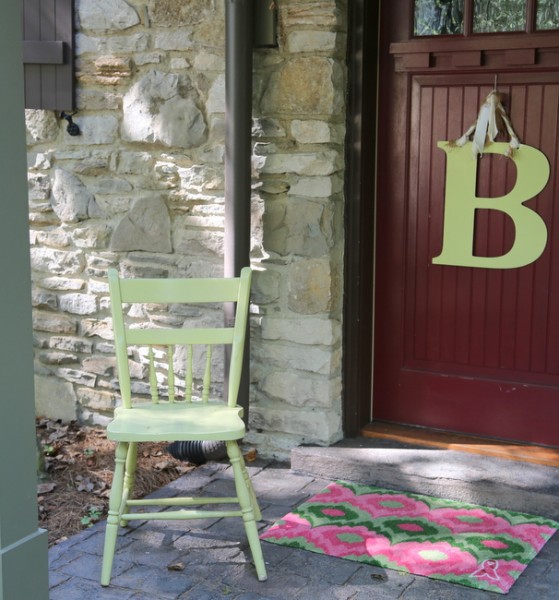 The mats are designed to withstand conditions both indoor and outdoor; each complete with a sturdy rubber backing and a pink ribbon to remind people of the cause each mat stands behind. All of Carpet One Floor & Home's welcome mats are stain-and-water resistant and machine-washable.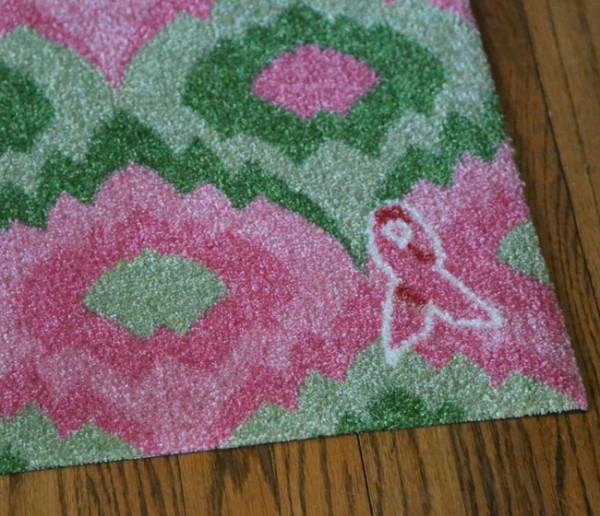 I'd love to share my rug design with you!  I'm giving away 5 rugs of my design to my blog subscribers, so if you'd like one for yourself simply:
1) Leave a comment below and mention one of my blogposts that you've particularly enjoyed.
2)"SHARE" this post to Facebook, Twitter, or any other social media channel you like.  Make sure to tell me where you shared!
I'll let you know next week which 5 of you wins a rug.  I know this is a small thing, but it's a big deal to me.  The next time someone asks you to do something you've never done before, why not to take a chance and see what you can do?  You'll never know until you try!