When things get complicated, when life gets difficult, when bad things happen – it's hard to jump back in and write an inspiring post about decorating or color or staging or ANYTHING. Grief is overwhelming. That's where I am right now, so I hope you will bear with me.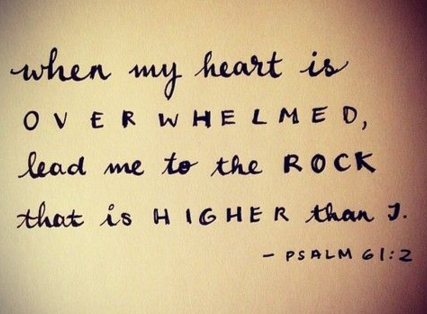 On occasion, I am offered a press pass to cover a design event or show house. Sometimes I'm fortunate enough to get to meet some really interesting people and even do an interview, like the one I shared last week with celebrity designer, Windsor Smith.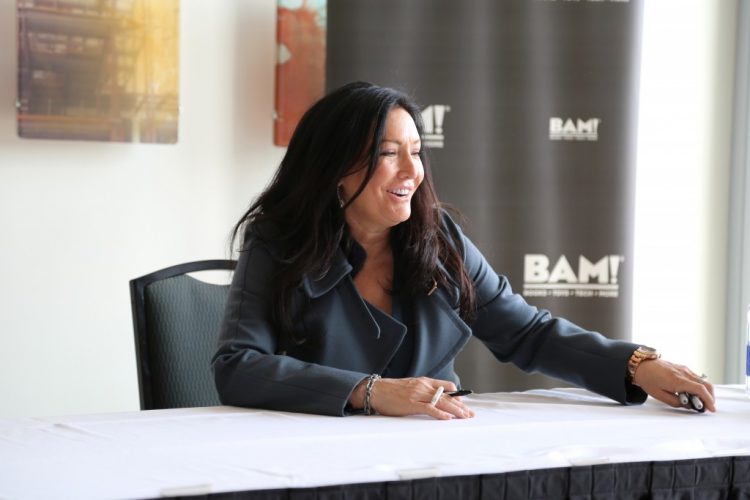 photo by The Decorologist
I had committed to the promoters of the Nashville Antiques & Garden Show that I would be there to cover it.  I try to do what I say I'll do, so I attended with last Friday with my friend, Elizabeth, of Superior Construction & Design. She helped me get my mind on lovely things, rather than painful things, if only for a few hours.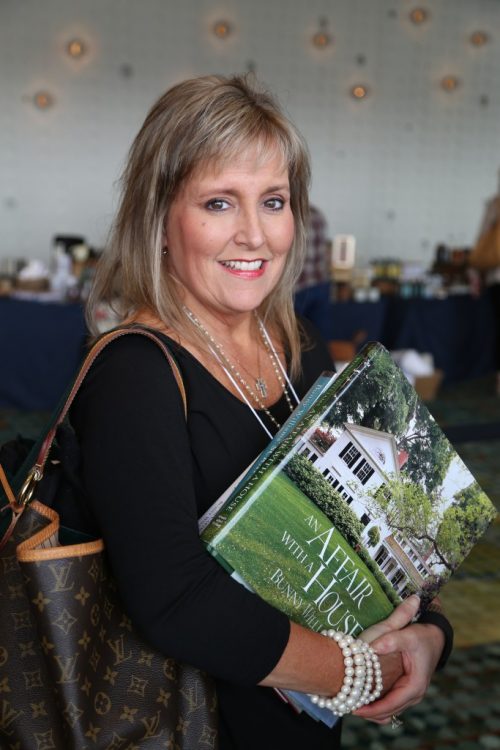 The Antiques & Garden Show was, indeed, full of lovely things. Flowers and books and antiques, to name a few.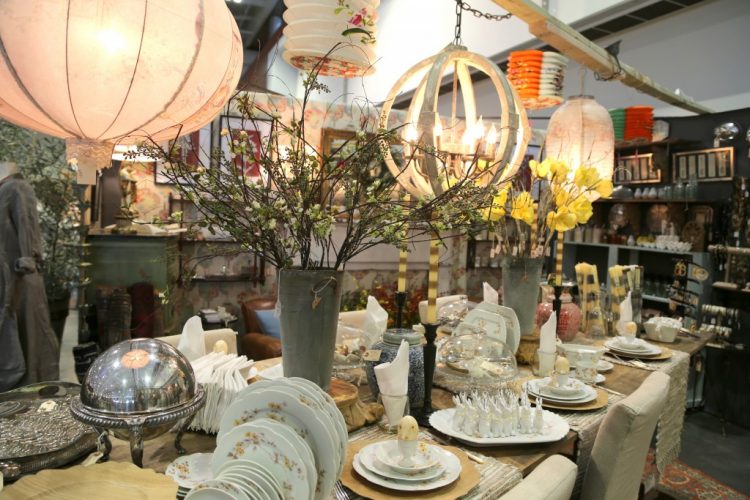 Scarlett Scales Antiques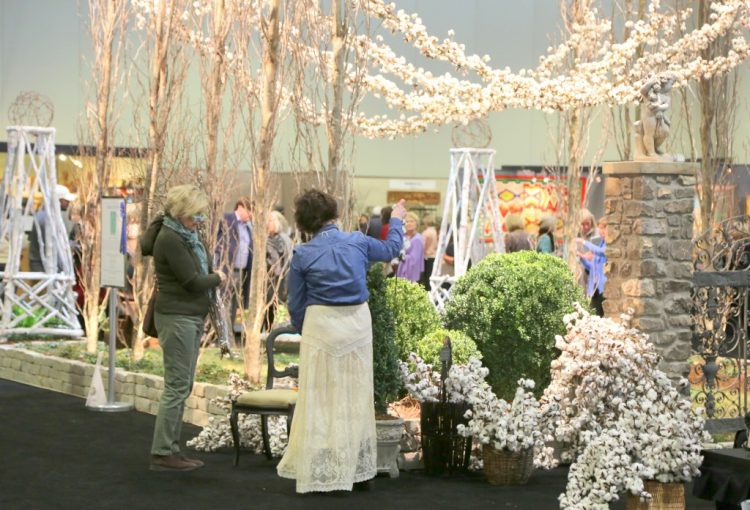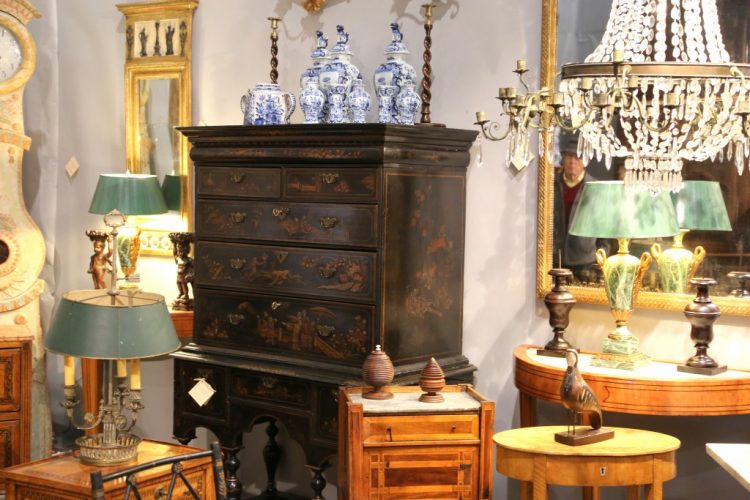 And a few oddities that , I'm quite sure, only Southerners would appreciate!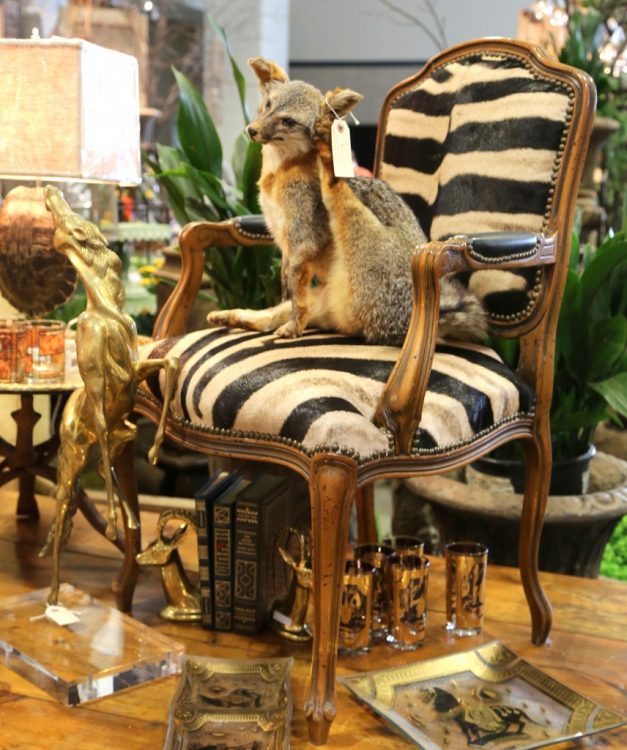 We had front and center seating for Windsor Smith and Gwyneth Paltrow's presentation.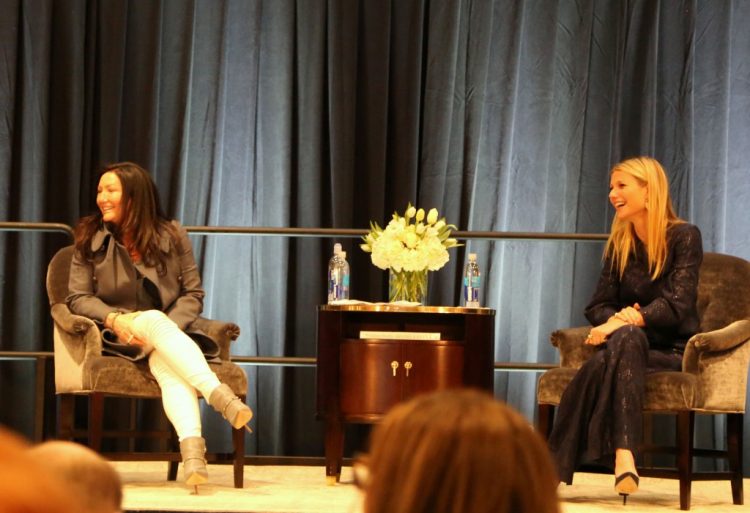 Windsor Smith & Gwyneth Paltrow – photo by The Decorologist
Of course, Gwyneth had handlers and body guards and such. She didn't realize she was speaking in Nashville, and that we weren't the paparazzi!  If you know Nashville, you know we are too Southern to hound or chase famous people – we see celebrities fairly regularly, and we typically just pretend like we don't recognize them and say "Hi, there," just like we would anyone else we pass on the street. Only the handful of us with press passes got to take her photo, and you can see that I managed to get thisclose to her. We were only allowed to take two photos, but I took as many as I could before they shoo-ed us away.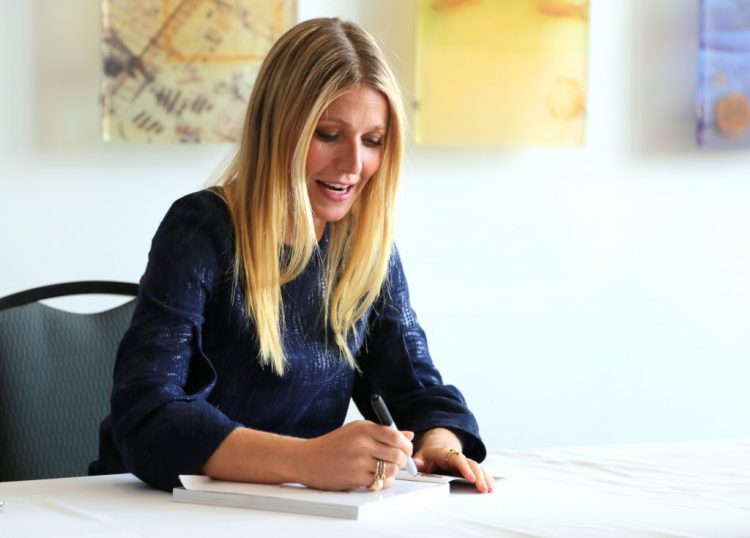 Gwyneth Paltrow – photo by The Decorologist
Designers Bunny Williams and Brian McCarthy spoke about their years working at the iconic Hadley-Parish firm, and it was a lovely and humorous conversation about learning at the feet of two of the greatest designers of the 20th century. It was really very delightful to get lost in their stories. Here's a great clip of Bunny describing the yin and yang of Sister Parish and Albert Hadley:
Personally, the last few weeks have been very difficult and heart-wrenching for me. The week prior to the event, my uncle who was like a father was diagnosed with pancreatic cancer. I was trying to spend as much time as possible with him, as we knew his time left was short. And here I was, snapping photos and walking through beautiful vignettes, as if life was beautiful and all was right with the world.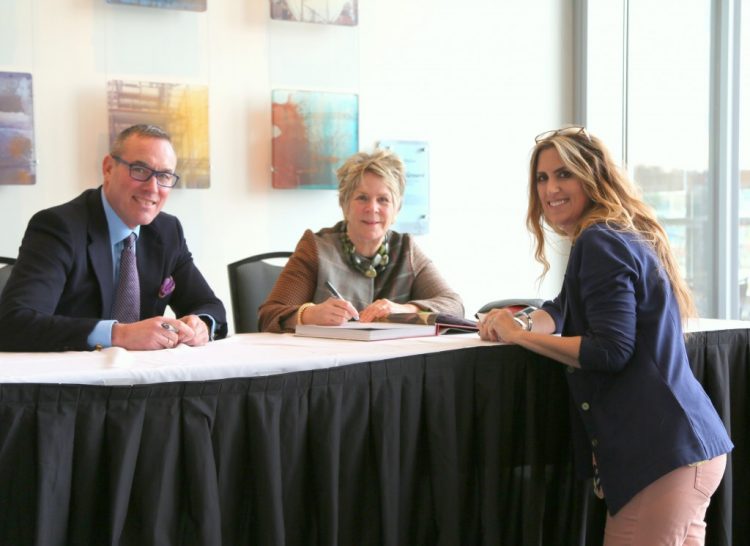 And all I could think about is, what if he dies while I'm in this line waiting to get my book signed by Bunny Williams? How would I be able to forgive myself? Thankfully, that did not happen. The respite likely helped me get through the following days, but I felt a lot of guilt enjoying a day away from the dying.
And then, I had a thought: how many people in this place were going through something painful, unspeakable even, but enjoyed a day like this when they could focus on something lovely for just a little while?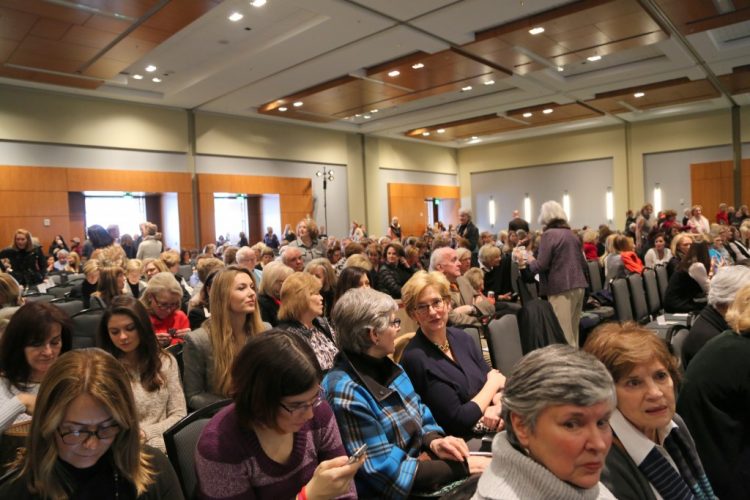 Most of them, I daresay. Many of them grappling with the difficult things in life. Cancer. Loss. Betrayal. Rejection. Hey, even Gwyneth is dealing with conscious uncoupling.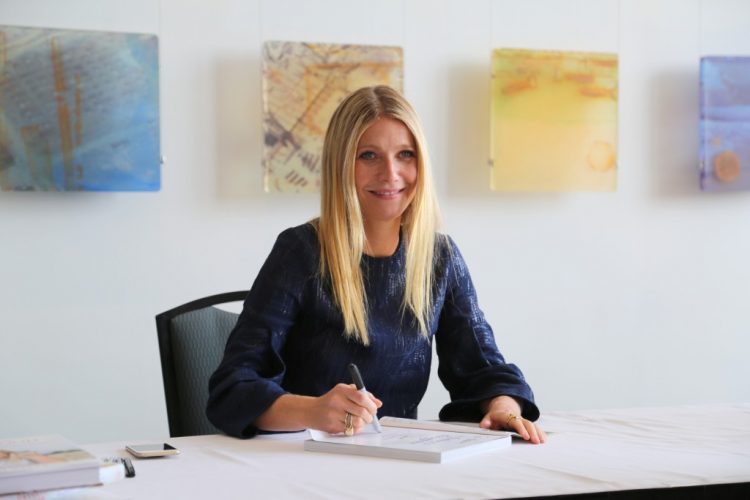 I took the photo below with my cell phone as I sat with Uncle Ralph the following day. It's not lovely – my nails are a horrid blue color and his hand is veiny and bruised, but I needed one last image of him. Only this tiny bit of him seemed appropriate to immortalize given his condition. Elizabeth had this photo printed and placed it in a lovely gilded frame for me to keep in remembrance of those last days with him.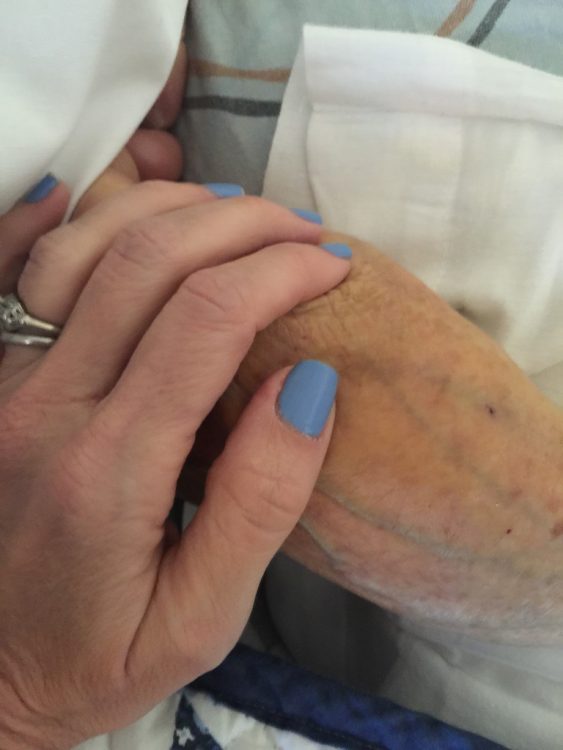 After six long days in the hospital and six longer days in Alive Hospice, my uncle passed away peacefully in the early evening on Valentine's Day. I was holding his hand then, too. After being unconscious for three days, his eyes opened and he held my gaze for a timeless moment as he took his final breath.
No one escapes this life without pain and grief. But beauty and joy is in our midst when we are able to lift our eyes to see it.