I was inspired – so I took the plunge and did it!  I filled my fireplace box with a ton-o-books and . . . tah-dah!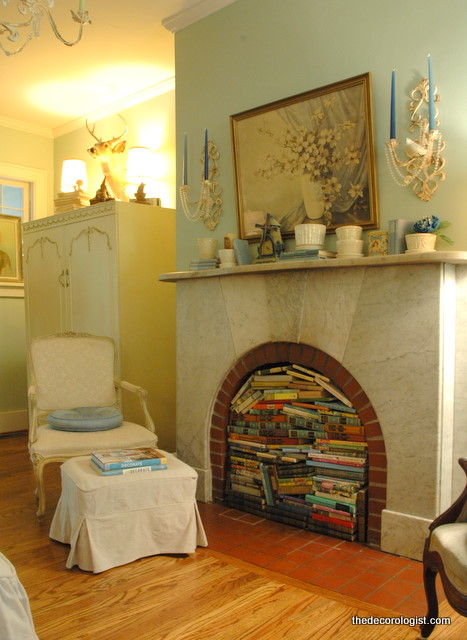 How About This for a Book Storage Solution?
Love it or hate it – what do you think?  I just love it – and if I must say so myself, it looks even better than the ones I posted about here.  It was easier than I thought – no need to fill up the entire fireplace, just stack them in the front directly in front of the gas logs (I did push them back a smidge).  I took a garbage bag and lined the bottom and layed the rest over the logs so as not to smoot up my books.  The ones around the edges of the opening may need a little dusting come Fall, but they should be fine.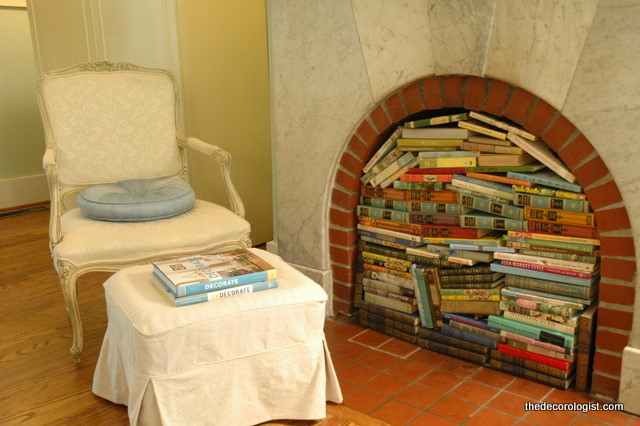 Fireplace Chocked Full-o-Books
I get points for at least taking a chance, right?  On another note, I am very excited that Heather Spriggs Thompson spent the afternoon photographing my home today – my home will be featured in her new on-line design magazine, Gatherings, coming out in July!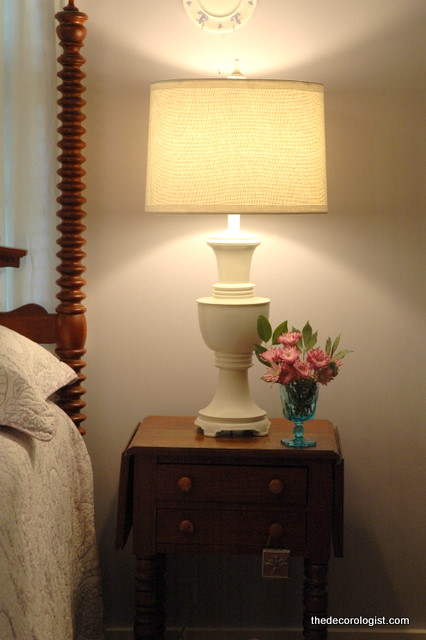 The Decorologist's Bedside Table
Heather is a fabulous photographer – I can't wait to see my home through her eyes.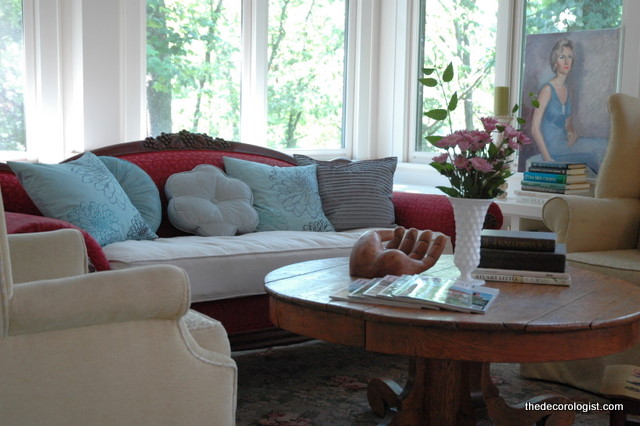 The Decorologist's Sunroom
Stayed tuned and have a lovely weekend!
Share this Post