Mr. Dreamy is the younger brother of a friend of mine.  He's young, successful, attractive – and did I mention he's a bachelor?  He moved to Nashville about 5 years ago and bought a 3-bedroom townhome in an upscale gated community called Brentwood Chase.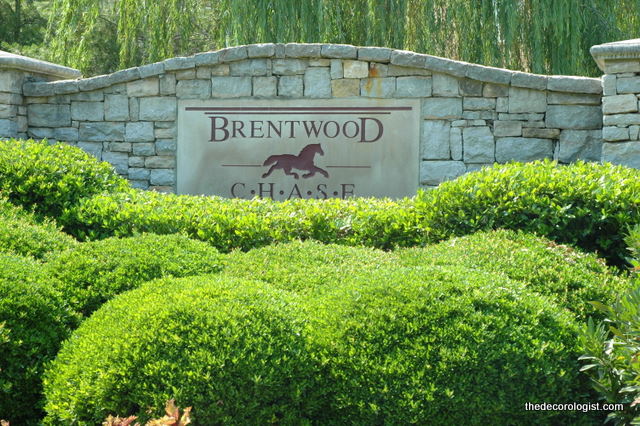 Brentwood Chase
When he needed professional assistance setting up his first home, The Decorologist helped the young lad choose paint colors, window treatments, lighting, bedding, etc.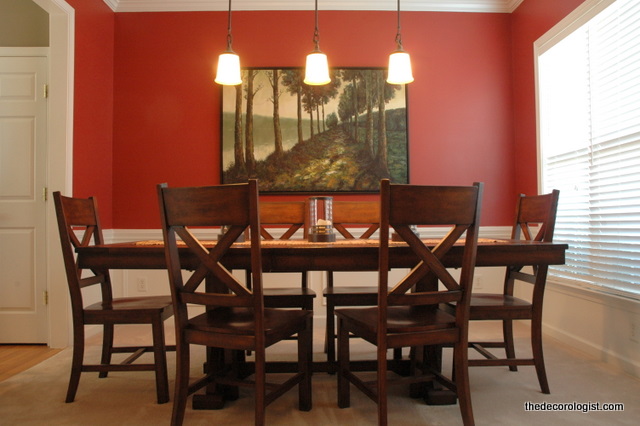 Mr. Dreamy's Dining Room
 Oh yeah, this is how the dining room looked before The Decorologist intervened: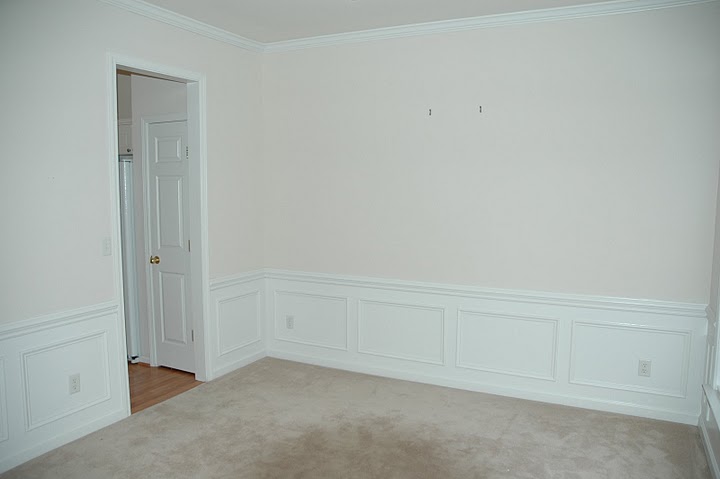 Blah Dining Room
And you know you want to see how his bedroom turned out.  Wouldn't you be impressed by the bachelor with a bedroom like this?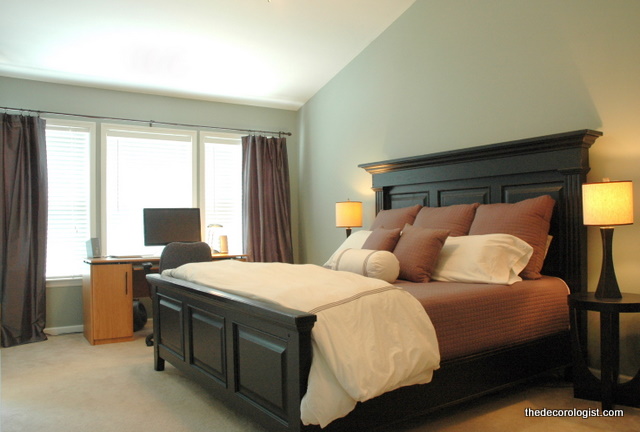 Mr. Dreamy's Bedroom
Anywho, when Mr. Dreamy recently decided to take a fabulous job in San Francisco, he again called The Decorologist to stage his townhouse before he put it on the market.  Because I had already intervened several years ago the townhouse looked pretty good – but a little tweeking was still needed.  This is how the living room was set up when I arrived last week (note:  this photo was taken by my client with a flash):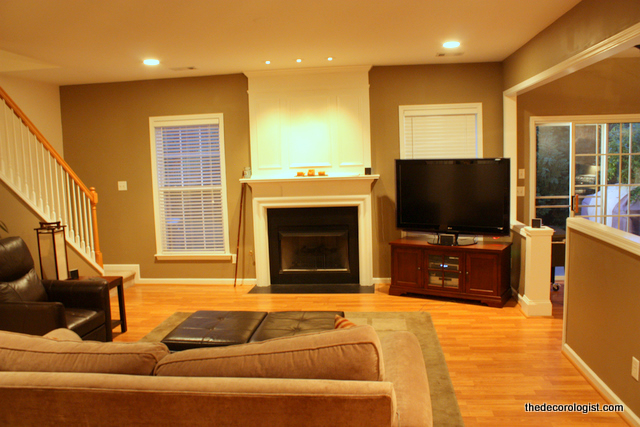 Mr. Dreamy's Living Room Before
Kinda on the drab side, wouldn't you say?  My staging instincts kicked into gear – this living space needed a little more life!  I began by arranging the furniture in a way that made it appear larger, more open, and more welcoming.  I then added a select few accessories and art to give it a simple, yet high-end look.  (Notice how much better the colors look when taken without a flash.)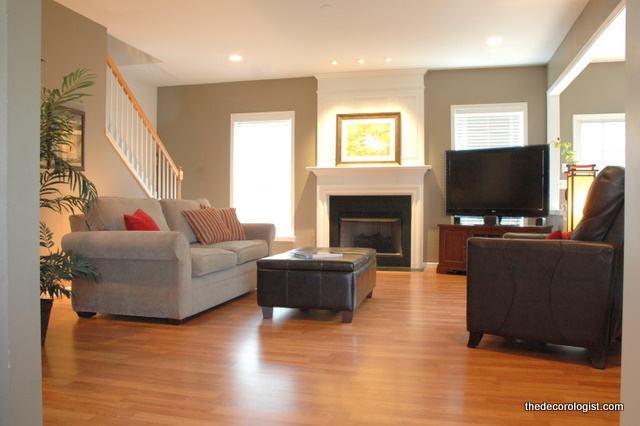 Living Room Staged by The Decorologist
Mr. Dreamy is moving on up, which is sad for all you single Nashville ladies.  The good news is:  his fabulous townhome is available for sale or lease!  If you or someone you know is in the market for an 1800 square foot,  3 bedroom/ 2.5 bath designer townhome 3 minutes from I-65, check out The Decorologist's FaceBook page for more photos and information!  Did I mention the fabulous pool?