There are several different ways to go about choosing a color palette for your home, but I find many people need help figuring out how to incorporate varying colors and still get "flow."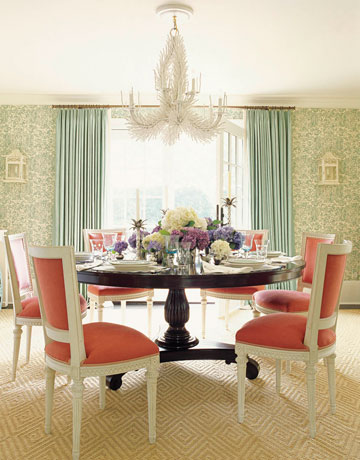 Flow just refers to how the colors transition as you walk from room to room, without seeming jarring or surprising (in a bad way).  Some people who want their rooms to flow get overwhelmed and just pick a neutral and paint all the rooms the same color.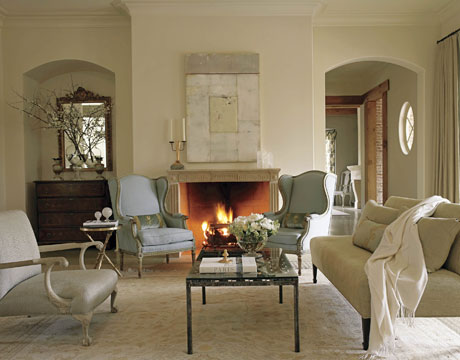 Tsk, tsk.  You can be more creative than that!  Here is my formula for creating a color palette that provides both variation and a pleasing flow of color:
Start with 3 color families that you like plus a neutral white/off-white.   Now, decide which of the 3 colors are your favorite – that's your living room color.
Determine how light or dark you'd like your colors to be.  This will affect the overall feeling of your home – peaceful, happy, dramatic, cozy, whatever you are going for. 
From each of those 3 color families, choose a specific color that is similar in intensity – so you will either have 3 lighter colors, 3 medium colors, or 3 darker colors. 
Now choose a neutral white/off-white that looks good with all 3 colors.  Watch out that the undertones work with all 3 colors!
Use these colors in different combinations and applications throughout the main living areas of your home.
Let's say we choose light versions of green, yellow, and blue.  In one room, you might do walls in the first color (green) and white trim.  In the next, you do walls in the second color (yellow) with green trim or ceiling.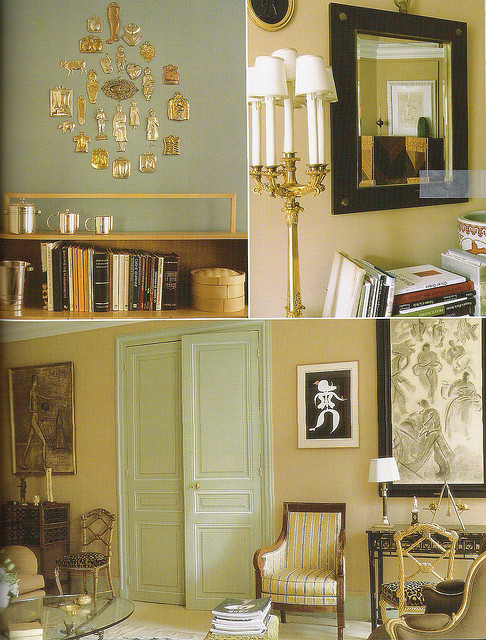 You add in the third color (blue) in yet another room, but use accents of the first two colors (green and yellow).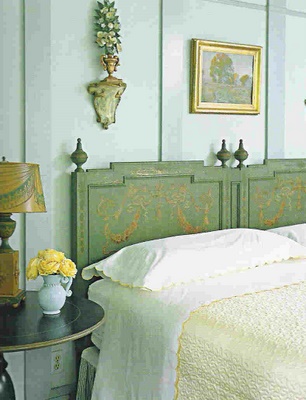 Some rooms may be just one of the colors (yellow) and white.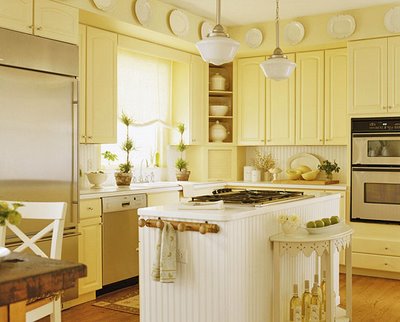 And one might be primarily white with accents of two of the other colors (blue and green).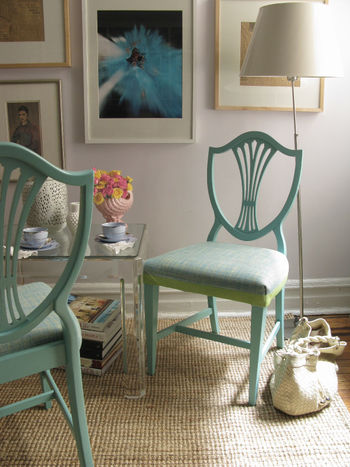 In this way, you can achieve an overall sense of  flow throughout your home without becoming bored with look-alike rooms.  If you need professional help establishing your own color palette, contact a trained Color Expert like The Decorologist to help you create flow in your home.  Admitting you need help is the first step in transforming your homelife!
Photo Credits:  House Beautiful, Flickr (xJavierx photostream)2,3,4,6, Shop Online 2011.