In the fall of last year, I was asked to write an article on 2014 paint color trends for a print shelter magazine.  The magazine's premiere issue will be available in March, and I am so excited to see how it comes out!  Here's the cover: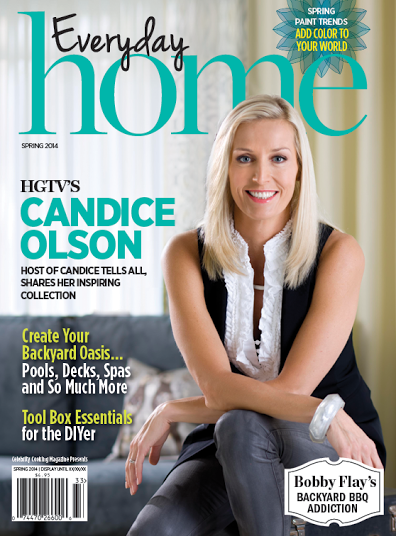 My article is highlighted right above Candice Olson's head!

Here's an excerpt from the article:
"Interior decor colors typically follow on the heels of fashion colors, but there are problems with following that line of thought when choosing paint colors.    Fashion trends move much more quickly than home decor trends. There are a number of reasons for this:  
1. It's easier and cheaper to change your shirt or belt than it is to change out your sofa or wall color.  
2. While you can change clothes on a daily basis and move on to the next outfit,  you have to look at your living room wearing the same colors every day.  
3.  Since it's just an article of clothing that you don't have to wear every day for several years, it's easier to take bigger risks with a given piece of clothing than with decorating your home.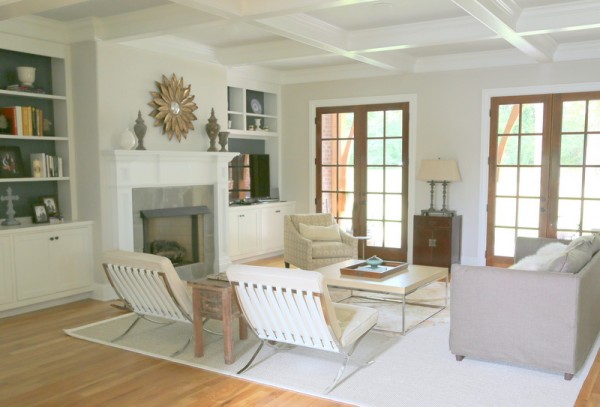 Sherwin-Williams Agreeable Gray SW7029 and Benjamin Moore Knoxville Gray HC-160, Wickham Gray HC-171, and Chantilly Lace OC-65
Home decor styles and interior paint color trends tend to last several more years than do fashion trends and colors.  It's easy to look back at certain decades and identify the trending paint colors of that time period, right? If your walls are currently taupe, pinky-beige, or gold, you probably painted last in the late 1990s or early 2000s.  Most of us just can't repaint every two or three years, so we need to choose colors that will seem fresh and appealing for 7-10 years.  
As a Residential Color Consultant, my goal is to help my clients choose what is on-trend (7-10 year lifespan) vs. trendy (2-3 year lifespan). Trendy is fine in a children's room or even a guest room or powder room, but not in the main living space where your family spends much of their time.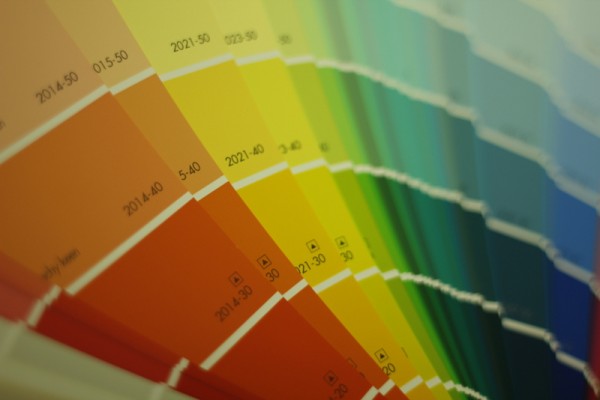 With those things in mind, 2014 paint color trends reflect slight shifts rather than seismic changes. What you'll notice is a move away from neutrals and a move towards more real color and interesting color combinations within and across color families . . ." 
Ok, I can't give you any more than that, but I can tell you I share a ton of info and specific paint colors in my 2014 forecast!  I also include great insight from color experts I interviewed for the article, including David Bromstad, Kelly Berg, Abby Manchesky, and Heidi Nyline.  Can't wait to see it in print – I'll let you know when it is on the shelves and where you can get it!
 Subscribe here to my FREE emails to you don't miss out on my real-life color and design advice!  If you want to make your interior dreams a reality, check out my Just the Right Color video here and my Just the Right Furniture Arrangement video here.