It's a common problem in most living rooms.  How do you address the desire for a television in the living space without making it the focal point?  Flat screen televisions can sometimes fit into a bookcase unit, but the big black screen can still stick out like a sore thumb – mainly because it's big and black!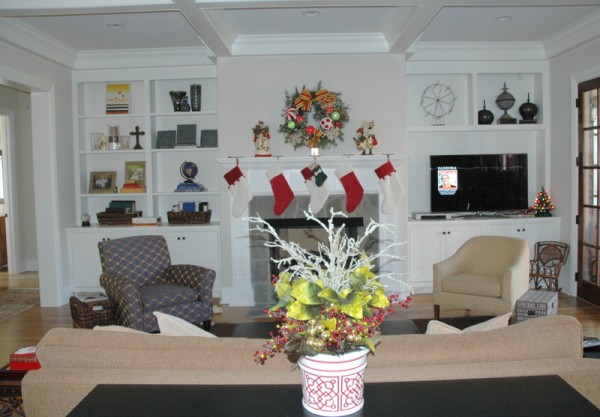 before 
A good solution in the case of the television in my client's white bookcase was to paint the backs of the bookcases a dark paint color.  Just watch how the television virtually disappears!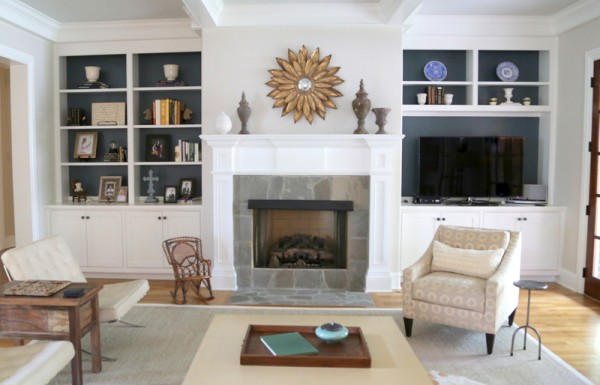 Benjamin Moore's Knoxville Gray 
What you really notice now is the fireplace, right?  The dark paint color in the back of the bookcase really ramps up the level of sophistication in this room.  Of course, there are also some new furnishings.  Here's another before from a wider angle: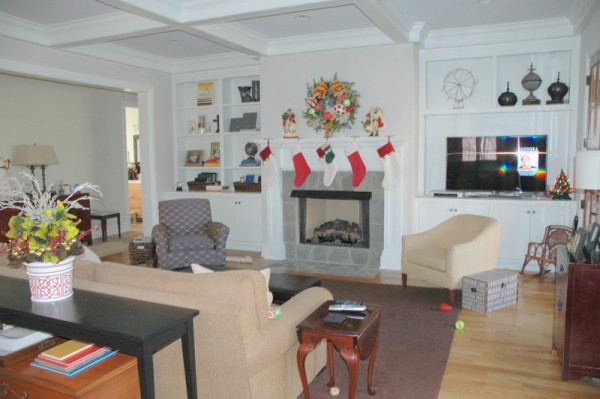 before
Working together, my client and I were able to take a rather dull space and make it spectacular.  This is what she recently said in a review she wrote on Houzz.com:  
"At the initial consultation with Kristie Barnett, I'd describe my design needs as undefined. I knew there were aspects of my home that I didn't like but I was at a complete loss on how to pull it all together cohesively. Kristie brought energy, enthusiasm, and so much creativity … I don't have a defined style other than when I see something I like I just get it whether it is contemporary or traditional. I also love to incorporate family pieces/antiques into my home. Kristie helped me to pull all of those pieces into a stunning look that I am sure I could not have done on my own despite hours on Pinterest and Houzz and looking at years and years of Traditional Home and House Beautiful magazines. Not only do I love walking in my home every day but my family also enjoys all the touches she has made to their personal spaces as well …"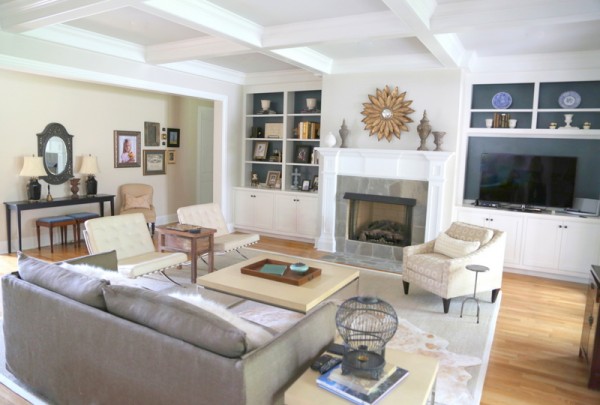 living room design after
Of course, one of my favorite parts of this design is how we were able to downplay the television with good paint color selection and placement.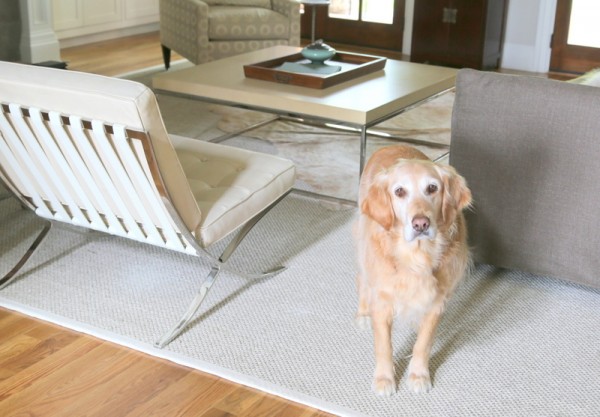 Fido says, "Where's the television?"
And speaking of good paint color selection and placement, don't forget that Fall Front Door Friday is a week from today!  If you want a beautiful new front door color that is professionally chosen to work with your specific home's exterior, contact my lovely assistant, Allison, to register for one of the last remaining spots on my schedule that day.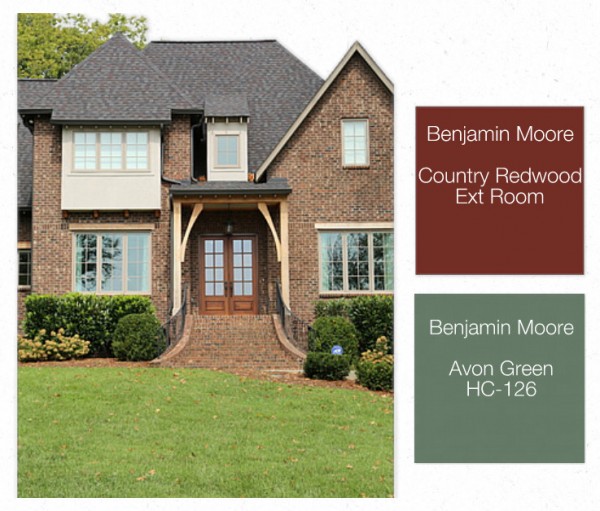 And if you want to learn how to choose just the right paint colors and paint color placement, order my Color Workshop Video now!