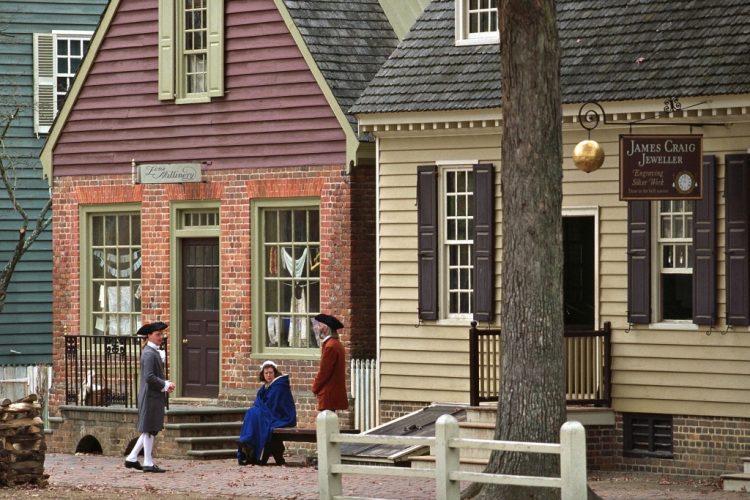 I'm always on the lookout for exterior color combination inspiration, and I love when I find great examples of trim color for brick and siding. Sometimes you need to show someone a photo for them to understand what you are proposing!
One of my favorite shows on television right now is TURN – Washington's Spies on AMC. It's a historic drama about The Revolutionary War that is currently in its 4th and final season. If you haven't seen it, I highly recommend you go back to the beginning and binge watch straight through it! Be sure to turn on the "closed captioning" option, though. I didn't do that in the first season, and there is a lot that you'll miss if you don't – the British accents plus so many colloquialisms of the time can make you miss a lot of the subtle humor and details.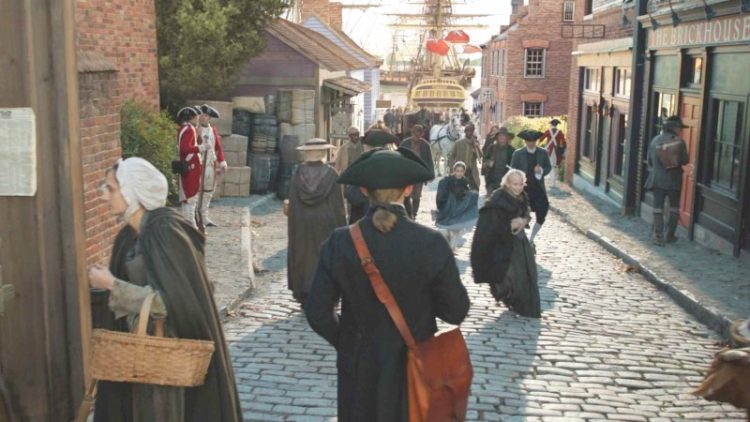 The street scenes and buildings from TURN illustrate a few points about exterior paint colors that I thought might be helpful to some of my readers. Although brick and stone buildings usually sport white trim nowadays, it's often the wrong choice. I think it's more of a default for homeowners, but it doesn't usually yield the best result.
Here's an inspiration for trim color for brick exteriors – how about black? Notice also how the red door ties in well with the brick color, and the vivid green door provides a great POP like an exclamation point: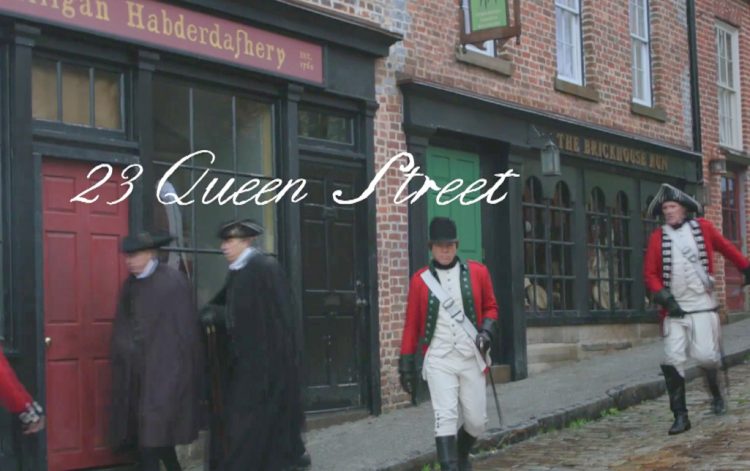 check out Benjamin Moore Essex Green (the blackish trim), Country Redwood, and Yellow Green
Here are examples of red brick buildings with warm-colored trim like yellow and green. These earthy choices look lovely as trim color for brick: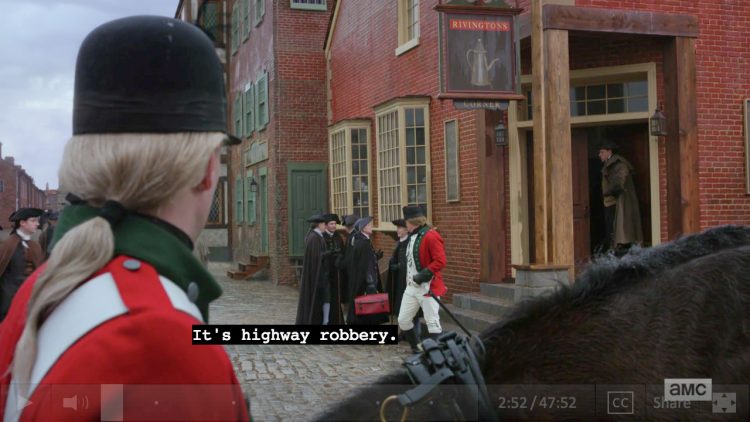 check out Benjamin Moore Lehigh Green and Marblehead Gold
When you have siding, rather than a brick or stone facade, you can be as colorful as you wish. Here are a few historical examples from TURN: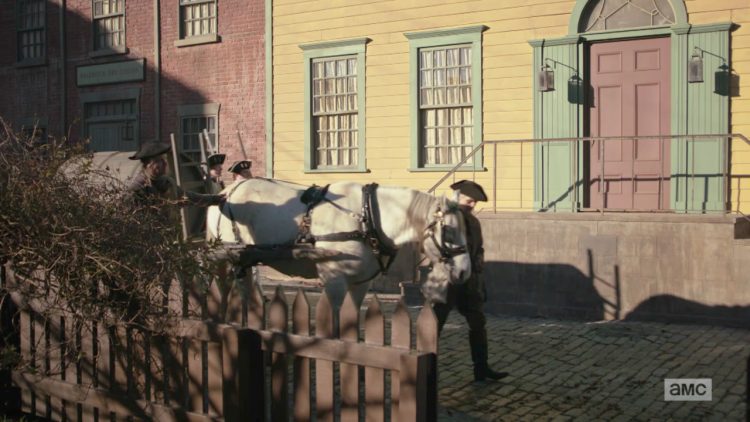 check out Benjamin Moore Chestertown Buff, Southfield Green, and Garrison Red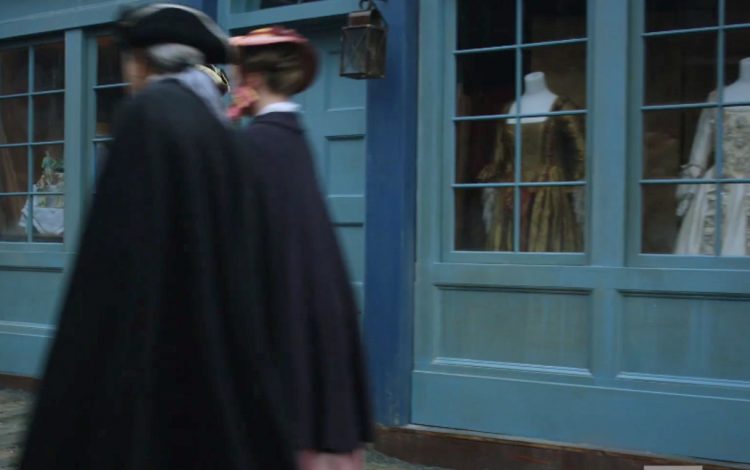 check out Benjamin Moore Whipple Blue and Van Deusen Blue
We see a lot of white on white these days on exteriors, which is classic and lovely: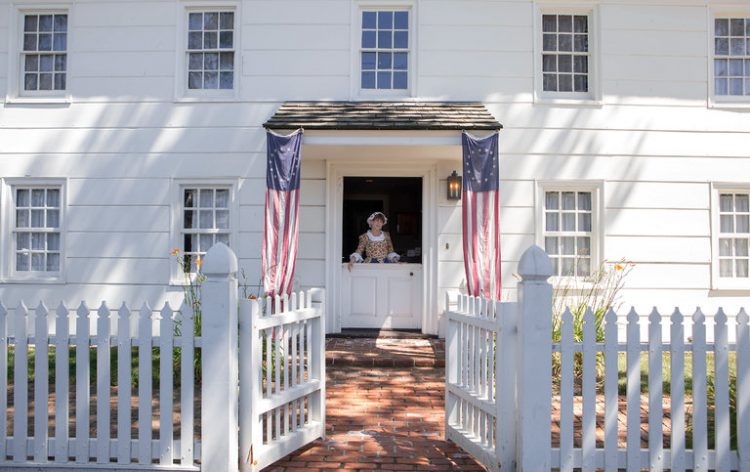 But not often do you see red on red on red – which looks gorgeous here in Colonial Williamsburg, VA: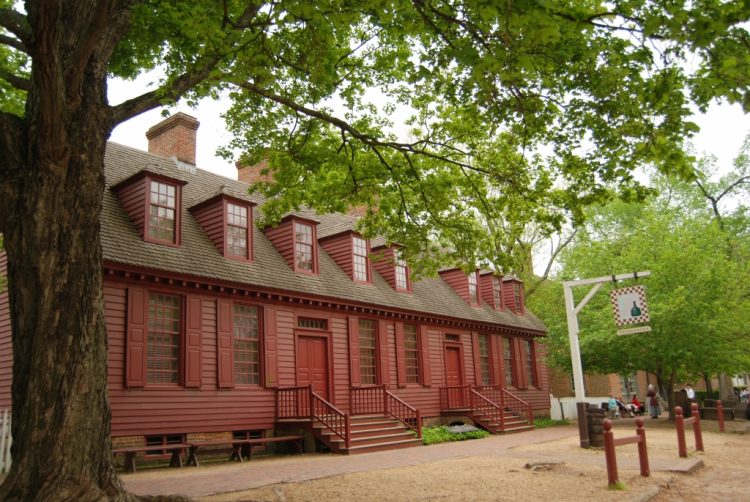 check out Benjamin Moore Country Redwood
Always remember: exterior colors fade over time in the sunlight, so expect them to wash out a bit a couple of years down the road. Also important to note that with so-called "neutrals," the undertones will emerge in exterior lighting conditions – so make sure you don't choose an undertone you want to avoid. I see this a lot with exterior neutrals with red-violet undertones that end up looking pink or purple.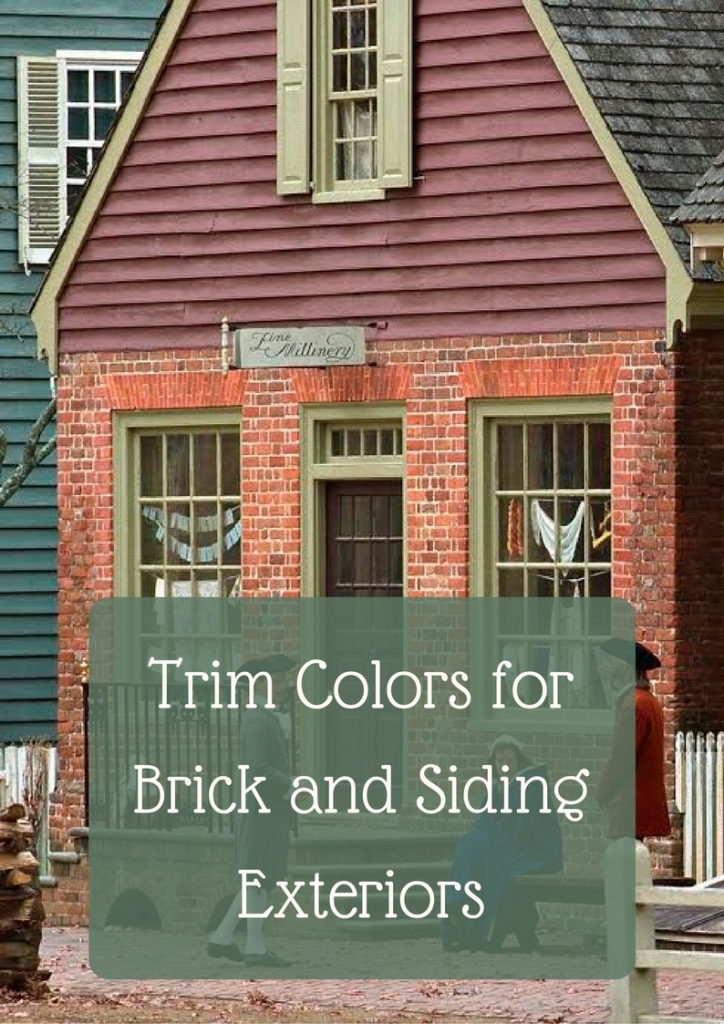 pin this image for later reference
Registration is OPEN for the Fall session of my in-person Expert Psychological Staging course! You can find out more about that here. I'm also working on an exterior paint color course that will be online, so stay tuned for that . . .